At the intersection of digital and physical, we create highly aesthetic, multi-sensory experiences. We incorporate a combination of visuals, 3D and triggered audio, lighting and responsive displays to create memorable and unique physical environments. Some of our recent experiential projects include brand extensions into gamified experiences.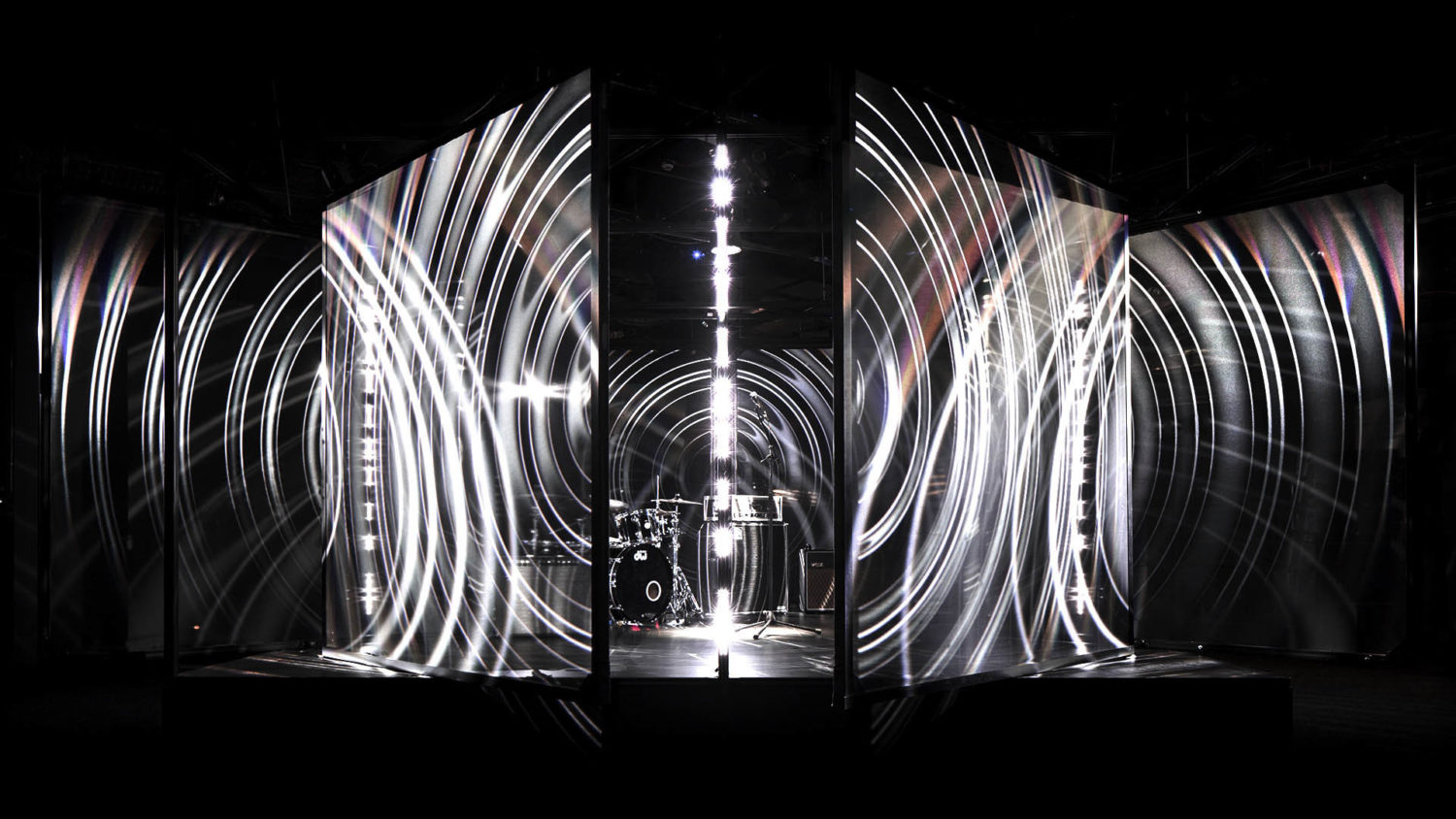 For experiential displays the audience experience is paramount, considering both the context and messaging. In this project by TEM for Selfridges, London, audiences could contribute in either an active or passive way. The live music performance could be viewed in a 360 degree presentation, with viewers able to modify the stage visuals and structural composition through a touch interface.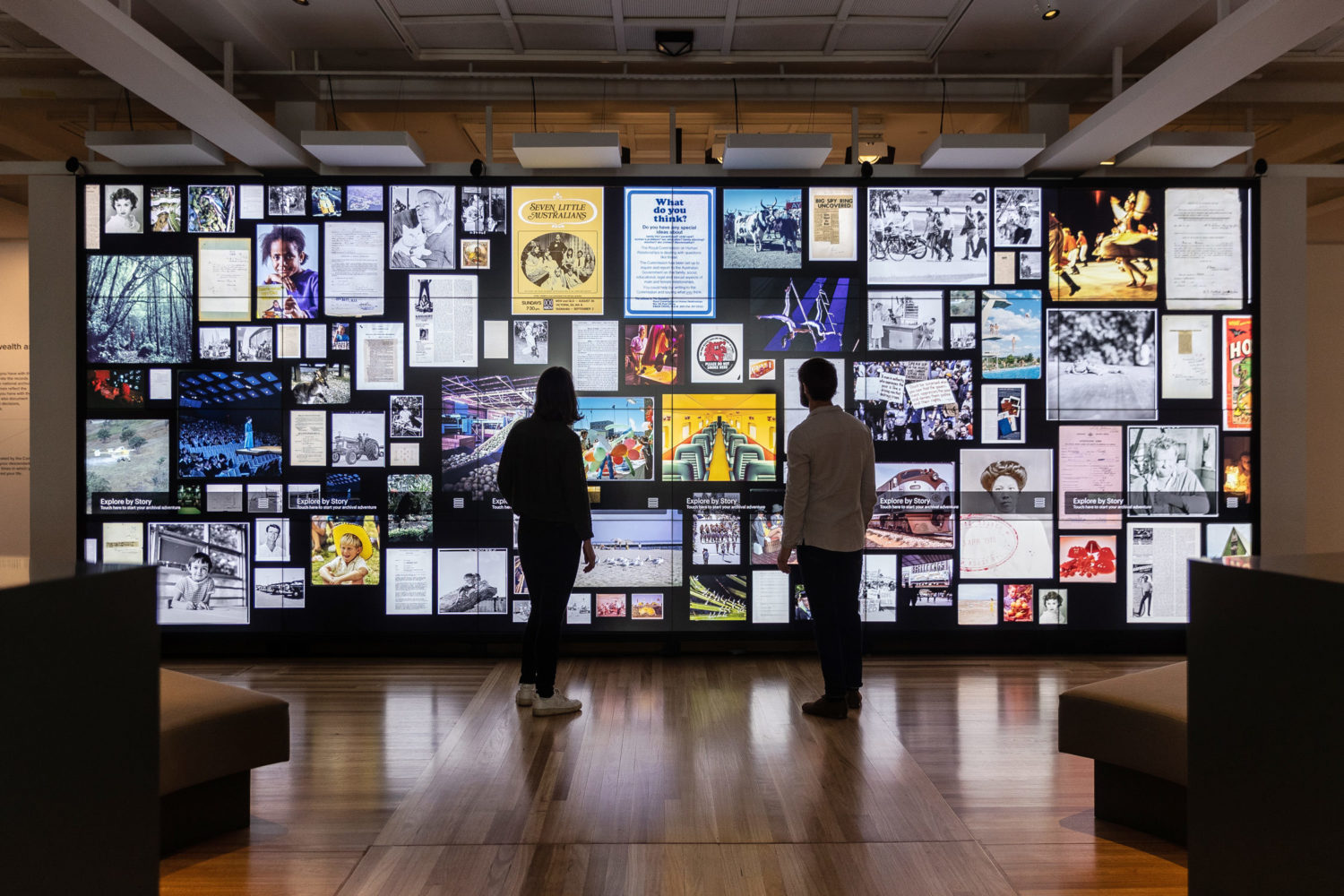 For the National Archive of Australia, Collider developed a more practical interactive experience, encouraging visitors to explore Australian Government records and find surprising connections within the archive's vast collection of historical ephemera. The experience allows users to highlight records, zoom & enhance hi-res photography, browse slideshows, play & pause video, read transcripts and shift content to suit their height and position.
Every night at 11.57pm for a month Andrew van der Westhuyzen's Power of Words took over screens for three minutes in Times Square NYC. Displaying potent typographic animations with quotes by Nelson Mandela, this experiential project was truly integrated into the built environment with type interacting with and exploiting the architectural features of the surrounding buildings.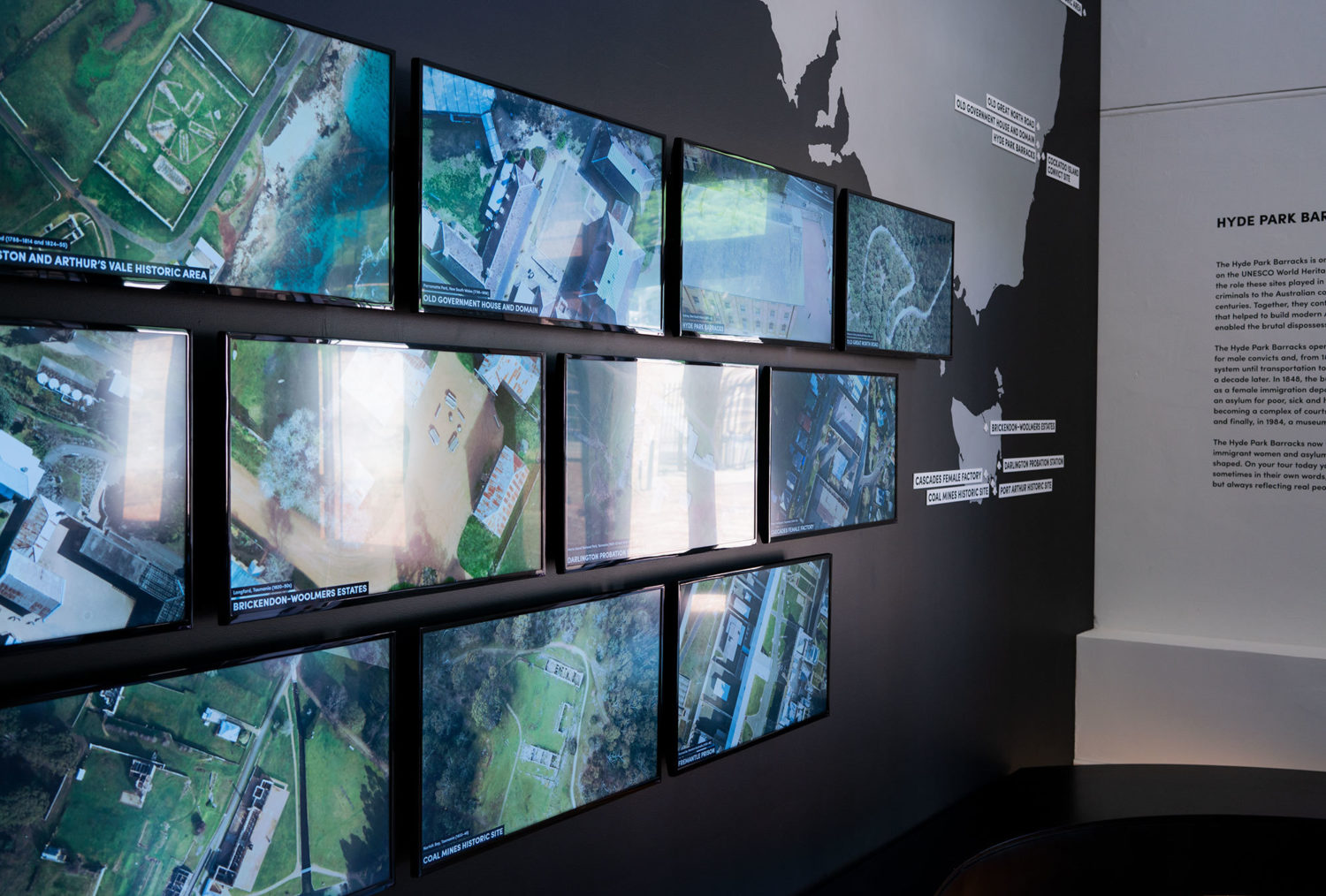 As part of the introductory experience for visitors to the Hyde Park Barracks, this synchronised screen array shows meticulous aerial cinematography of the 11 UNESCO convict sites around Australia. This frames the exhibition experience, building a connection between the sites through unexpected perspectives. Inherent is the subtle tension between the beauty of the footage and the sites today, and the miserable conditions experienced by those who passed through the convict system.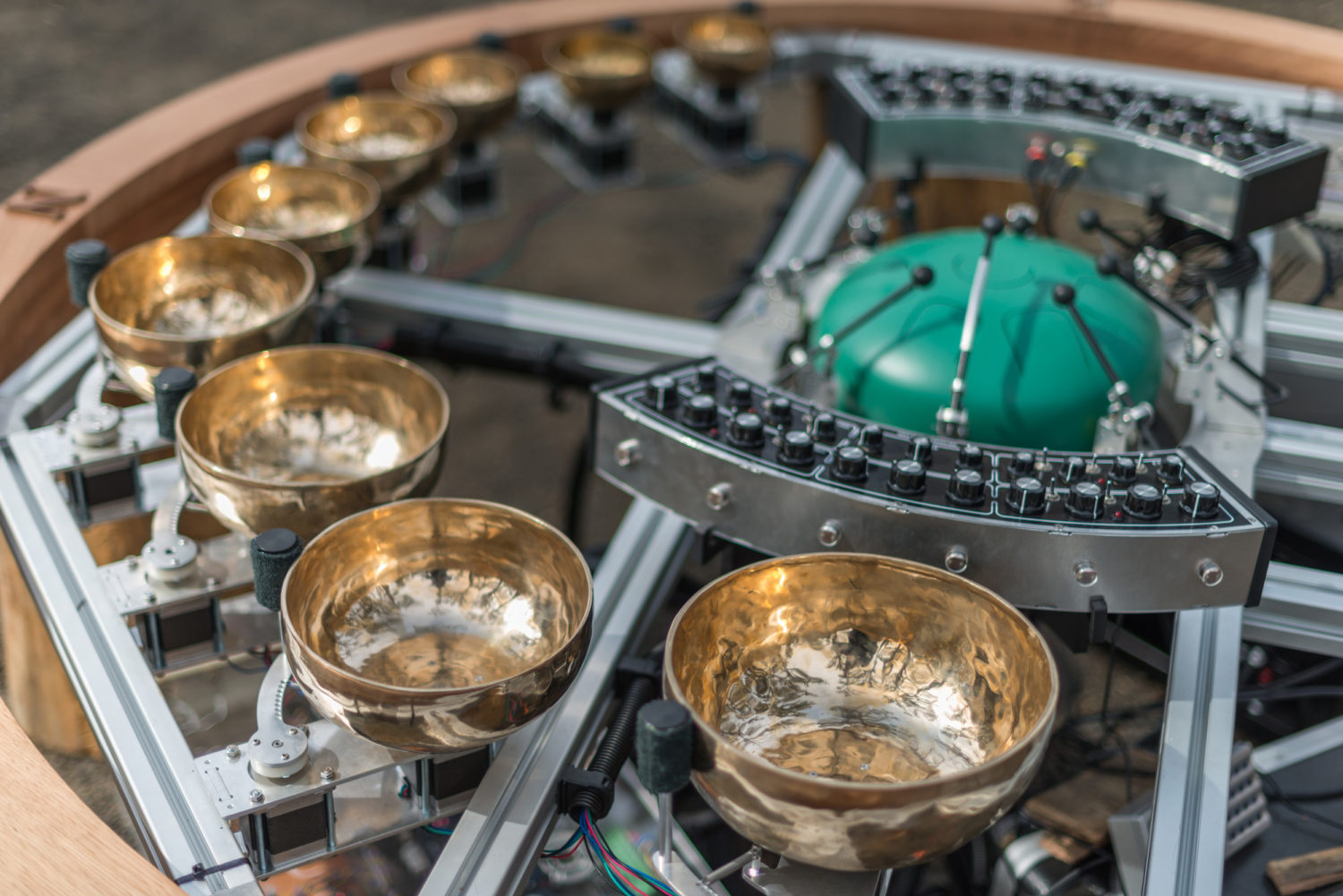 Bringing the experience into nature, Nick Ryan's Meteorphonium is a real-time weather responsive musical instrument created for James Boags. Highly site specific with Tasmanian's unpredictable weather driving the experience, the score changing based on light levels, wind speed, humidity and atmospheric pressure.
Experiential marketing is the new standard
No matter what size business you run, if you're conducting old-fashioned marketing campaigns, you risk missing clients and getting left in the dust by your competition. Experiential marketing using virtual reality (VR) and augmented reality (AR) is the new gold standard, which you should embrace for your next product launch, sales drive, or artistic unveiling.
What are the benefits of using experiential VR/AR for marketing?
Using virtual and augmented reality for marketing is beneficial for a number of reasons. Both methods offer less passive and more engaging experiences for participants. From fully immersive techniques like head-mounted virtual reality displays to projected VR, where participants experience 3D images for an augmented reality session, experiential marketing grabs people instantly.
Because experiential marketing makes for a more exciting and innovative approach, participants see it as memorable and evocative of emotions. And while it's nice to think people make purchases based on logical pros and cons, science today tells us that more people buy on an emotional basis than anything else.
We use a wealth of stimuli to create an emotional connection, including tone of voice, movement, tactility, colour, typography, sounds, iconography, photography, and film.
Experiential marketing is ideal for:
- Brand and product launches
- Client demonstrations
- Conferences and trade shows
- Company annual meetings
- Training and team building
Experiential marketing and virtual or augmented reality are perfect for scenarios where having users experience something with all their senses is desirable. It allows you to put your brand directly in front of consumers with fewer filters and distractions.
Experiential design works for artists too
The experiential design we build at Collider isn't just for conventional businesses. It's a perfect way for artists who work in all media to share their oeuvre. While it certainly lets you reach out to audiences and make a creative impact, it lets you market yourself, too, which is essential for sustainability.
Contact Collider for the best experiential design in Sydney
Are you interested in learning more about how experiential marketing can take your business or artistic career to new heights? Reach out to Collider today for a consultation and become part of the wave of the future.