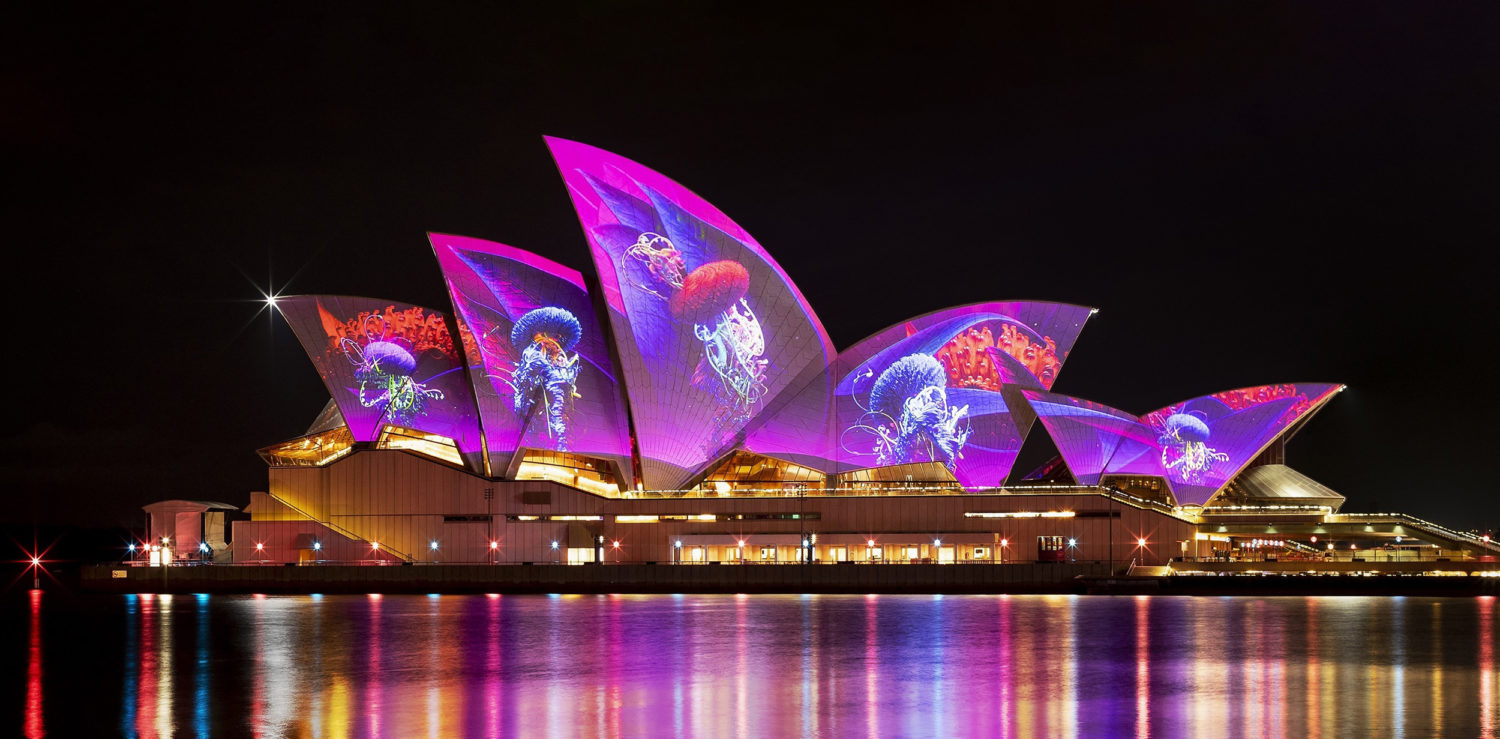 Creating audio visual narratives that bring events, activations, exhibitions and urban spaces to life. From large-scale projections on to the Sydney Opera House seen by millions of people through to intimate single-user interactives for permanent exhibitions.
The Journey is never the same for visitors to the Hyde Park Barracks permanent exhibition. It depicts the tumultuous voyage of convicts from London to Sydney. Featuring two adjacent non-linear films expressing the mixed emotions of life on board for the convicts. As visitors move into the space the narration is triggered via headphones to create a personalised audio experience, whilst the visuals are shared collectively. Lined with mirrors, the projected visuals extend into every direction whilst the story unfolds.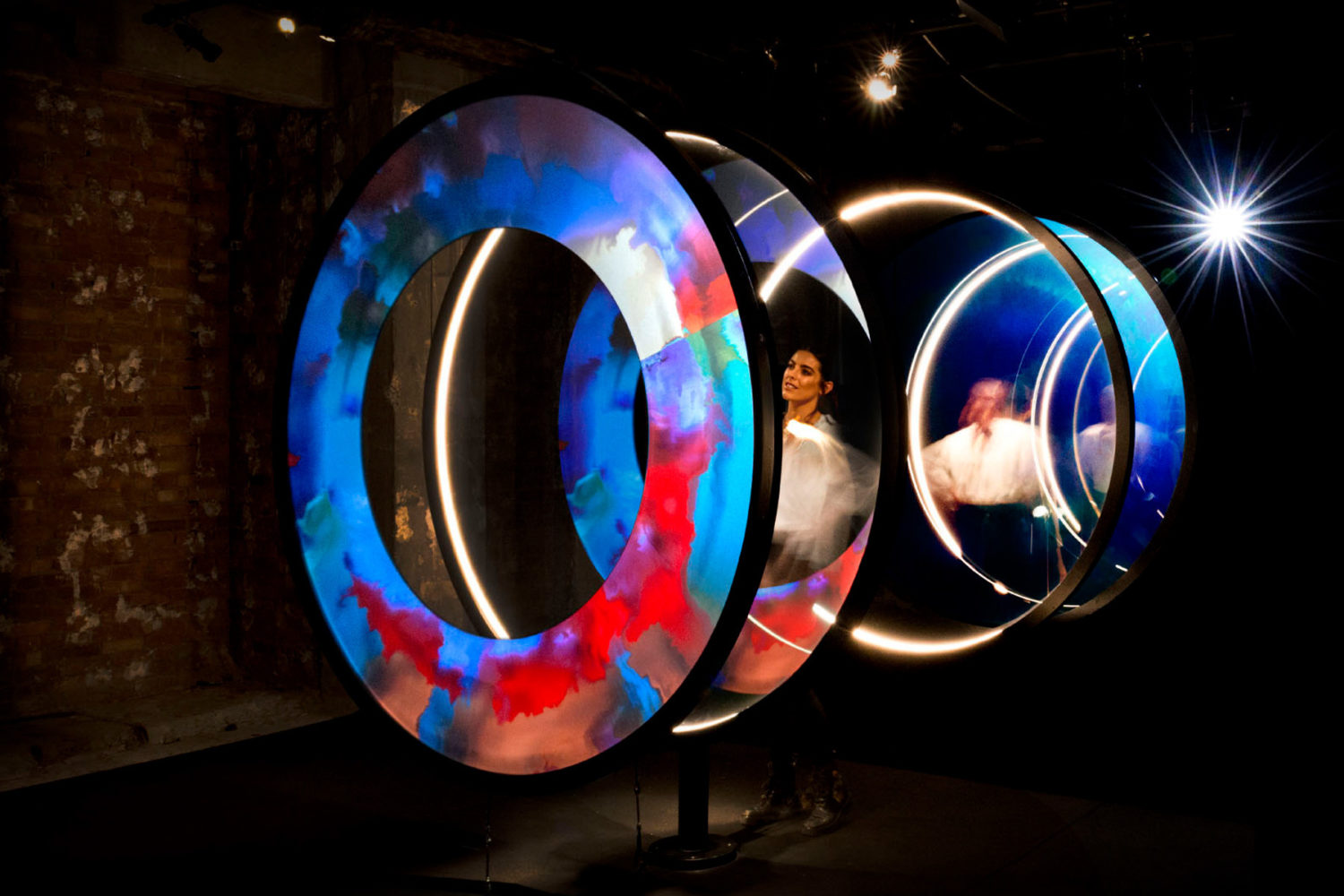 For the Google Pixel 2 installation at Selfridges, TEM's Elements invited visitors to stand within the projected light surfaces to be fully immersed.
Taking inputs from visitors to create a mandala-like audio and visual representation, a Pixel 2 then captured a series of images at a specific point of view around the visitor, creating a unique and shareable portrait.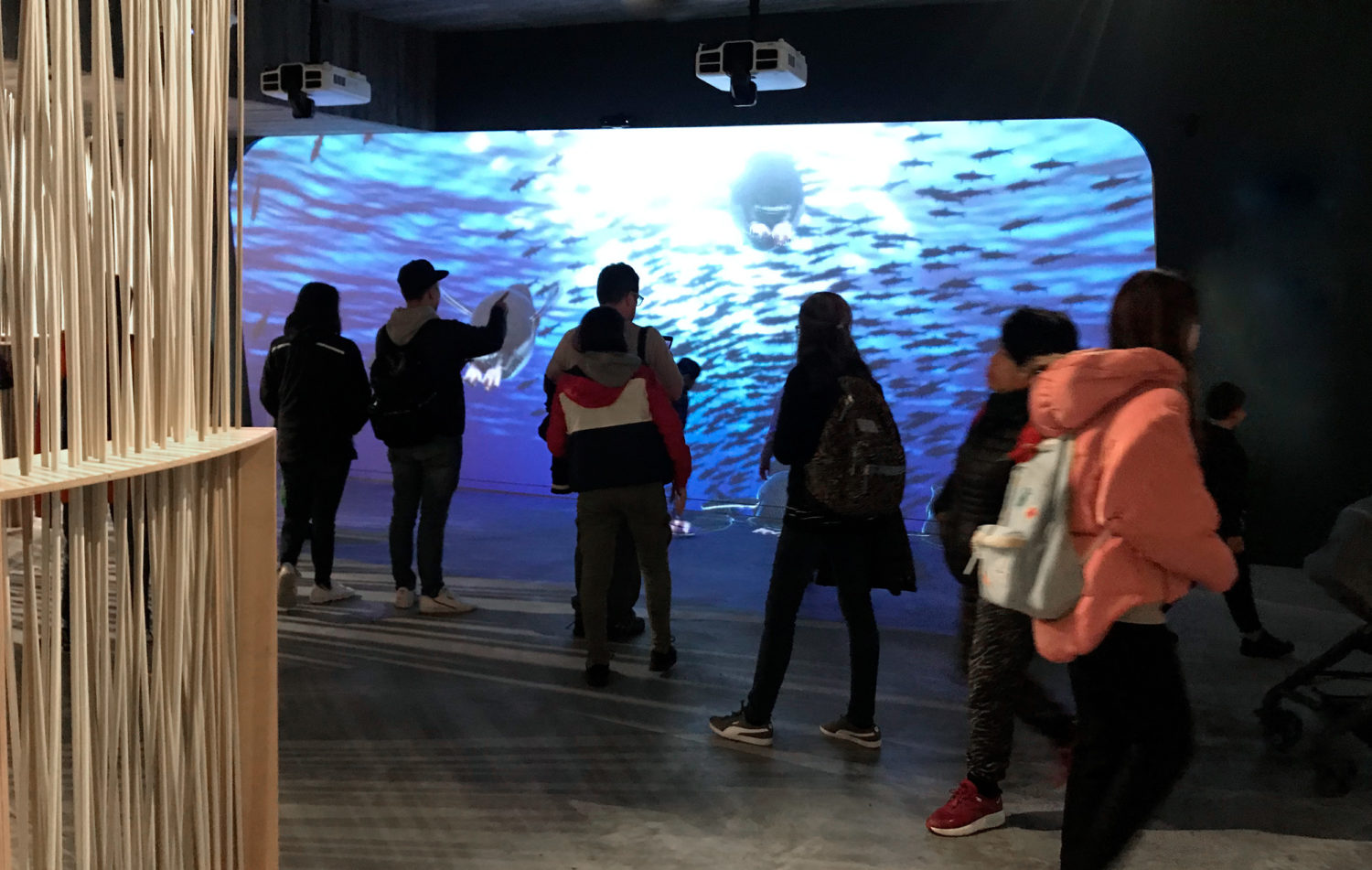 We have developed custom projection mapping and line of sight software tools to experiment with the way that images and video can be projected onto 3 dimensional objects in challenging layouts. This allows for onsite modifications during testing and installation finalisation. For Penguin Parade we created 3D environments in Unity and integrated Microsoft Kinect for tracking purposes. Penguin Habitats are projected large scale in front of visitors so they can play with their penguin avatars, catching fish, avoiding predators and making their way to the burrows.