Penguin Parade Visitor Centre
Habitat – Interactive Experience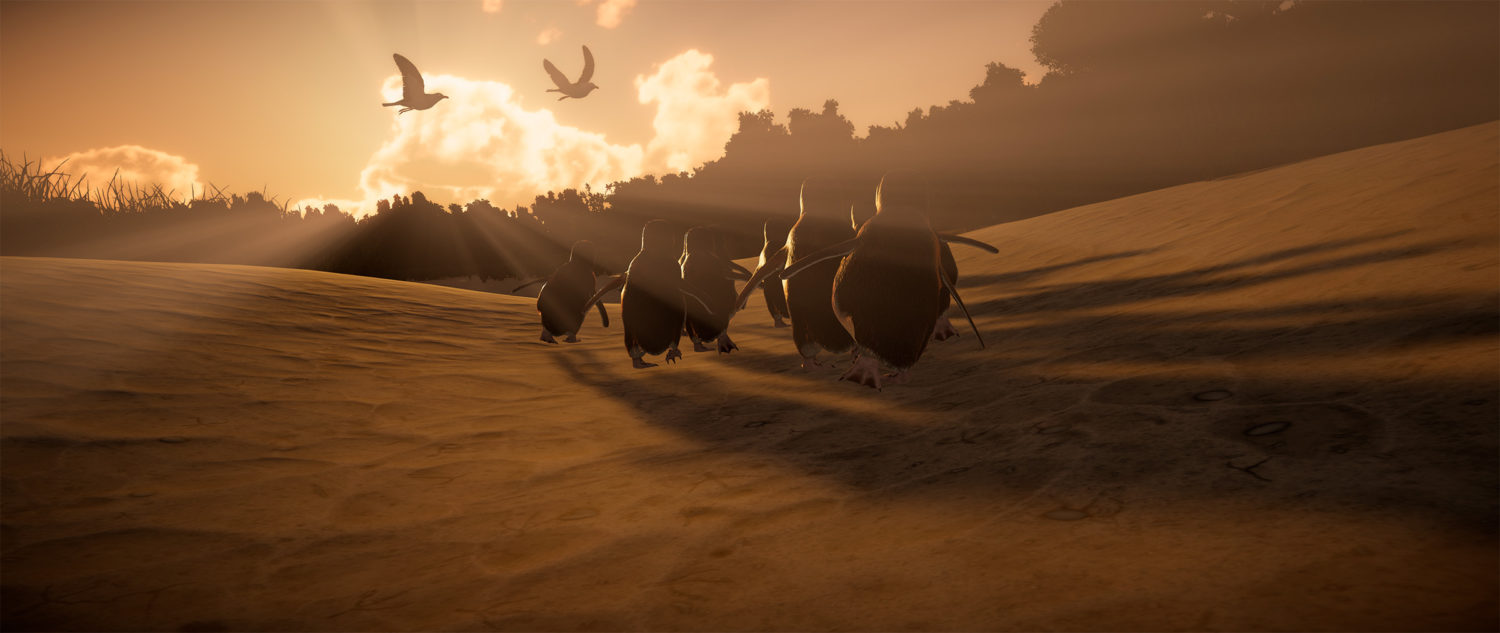 Launched in October, Lunar created interactive software, 3D environments and real-time animations for five highly immersive experiences at the new award-winning Penguin Parade Visitor Centre in Phillip Island. It is the most visited tourism destination in Victoria, with up to 3,800 people coming to see the penguins amble ashore every evening.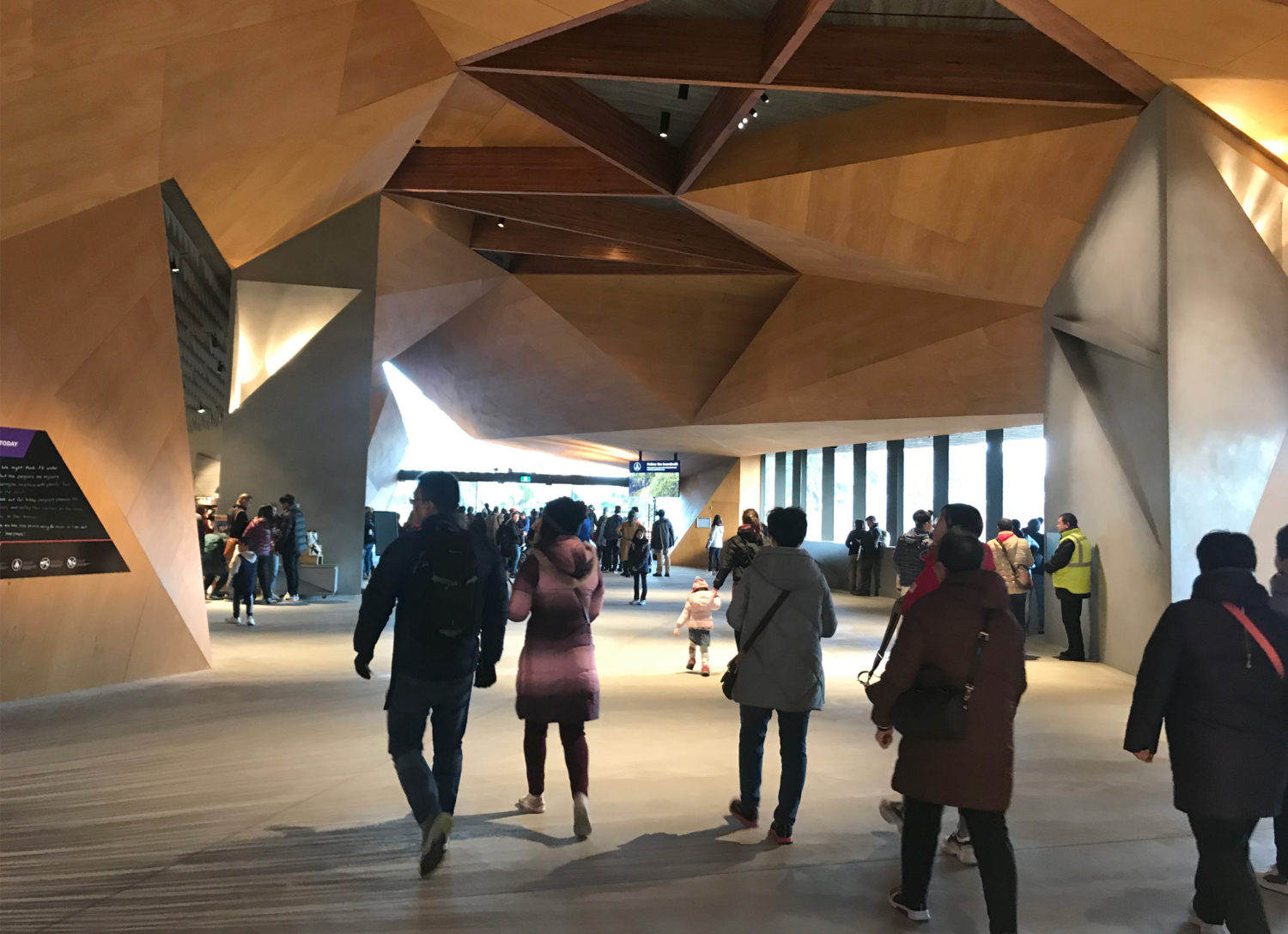 During the day visitors can now meet the colony and play in front of large-scale projections showing 3D underwater environments, beach surroundings and burrow scenes. Using motion sensing cameras, visitors appear as a penguin avatar on the wall and floor projection, giving them the ability to explore the ocean, catch fish and avoid ocean predators. The flocking fish school responds to interactive movement and then scatters each time a shark attack is triggered. This multi-user game, attracts visitors of all ages providing a fun and personalised way to learn about penguin behaviour and ways to conserve their fragile habitat.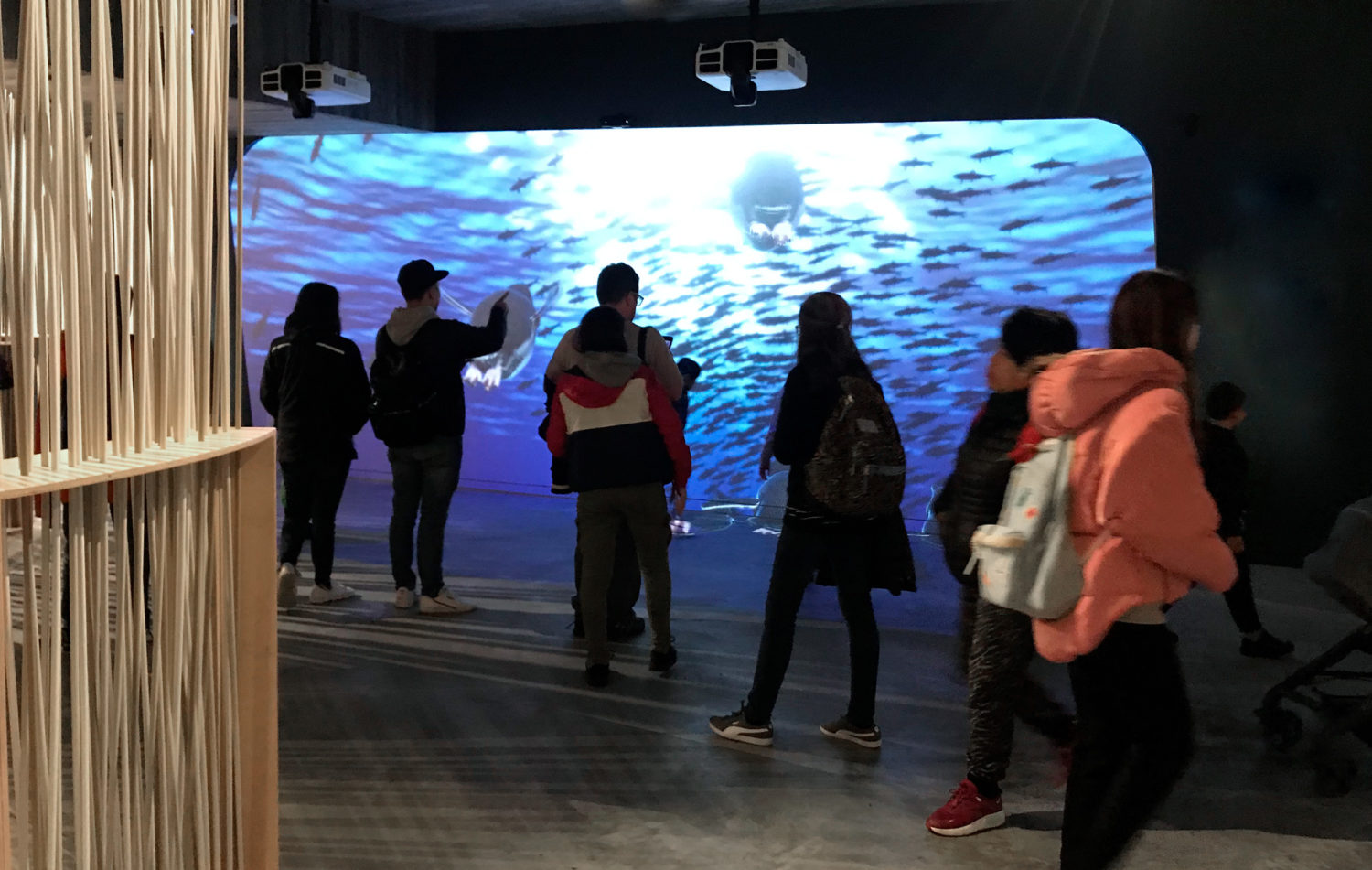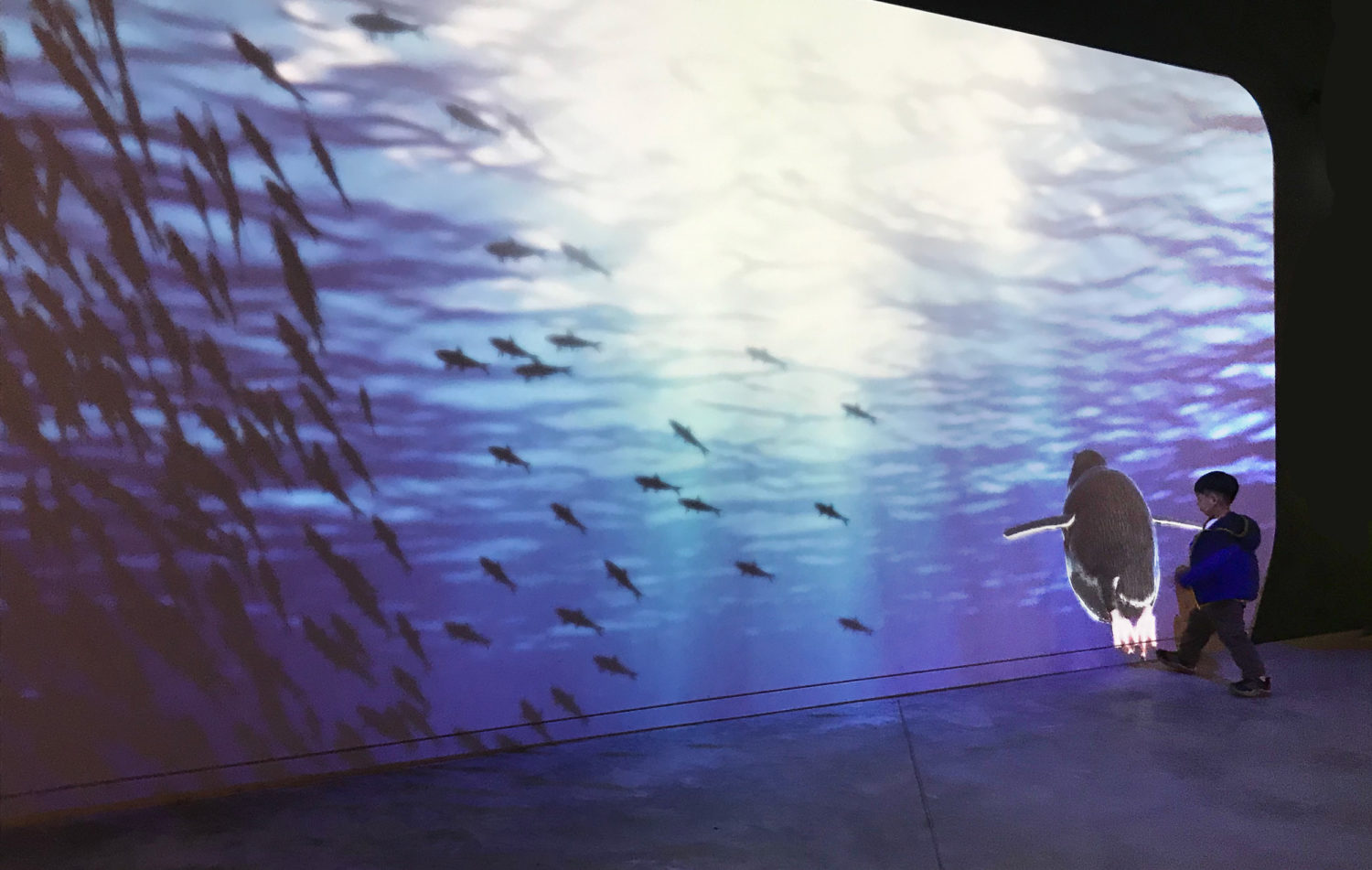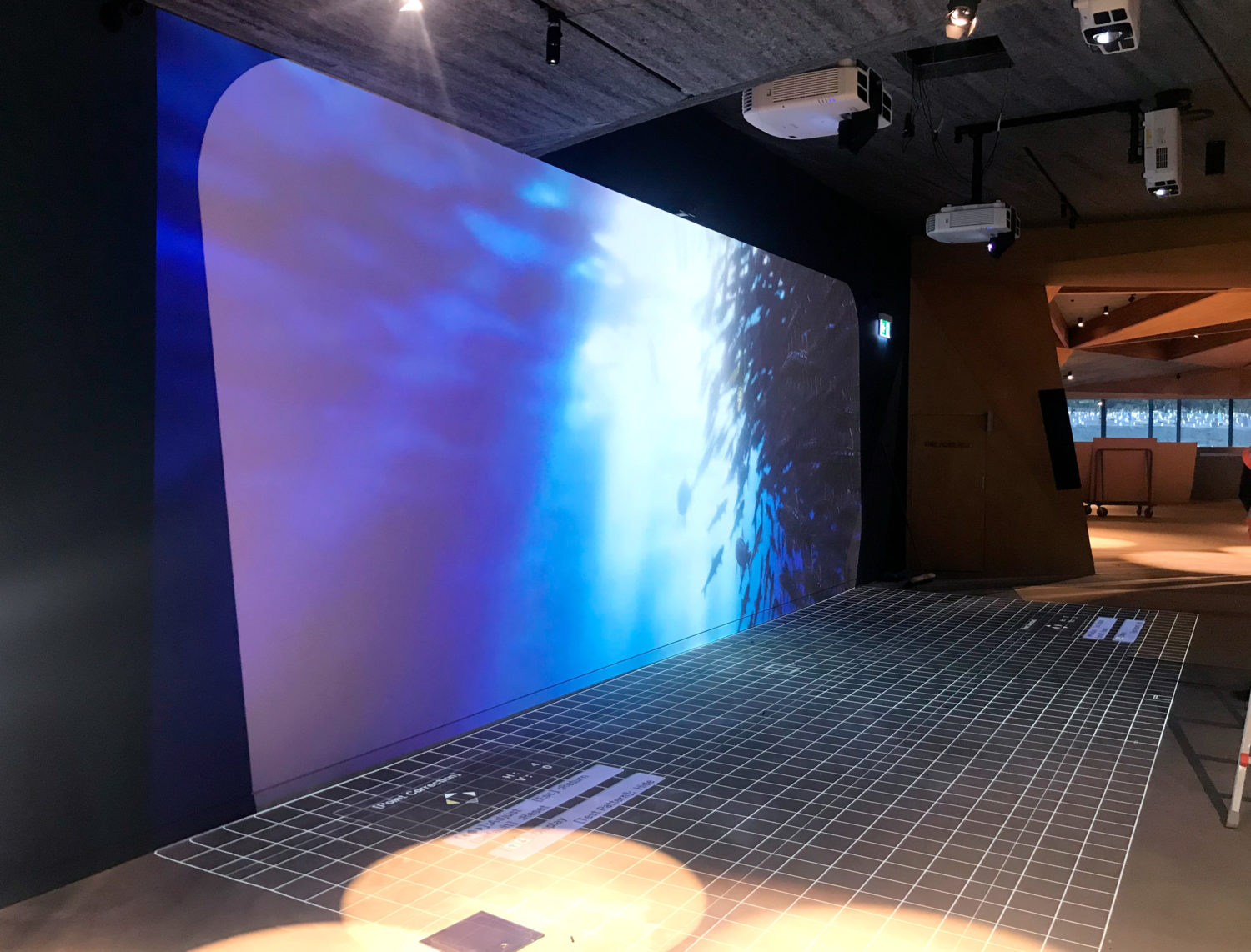 In another scene, the visitors penguin avatar rafts onto the beach and makes the hazardous journey up the hill to safety. As the user navigates their penguin towards the burrows, it must stay close to the group to avoid the birds circling above.
Interactivity was tested in both a staging environment and onsite, with user testing providing valuable insights into how to refine the final solution for this permanent digital display.