CommBank
Headquarters Installation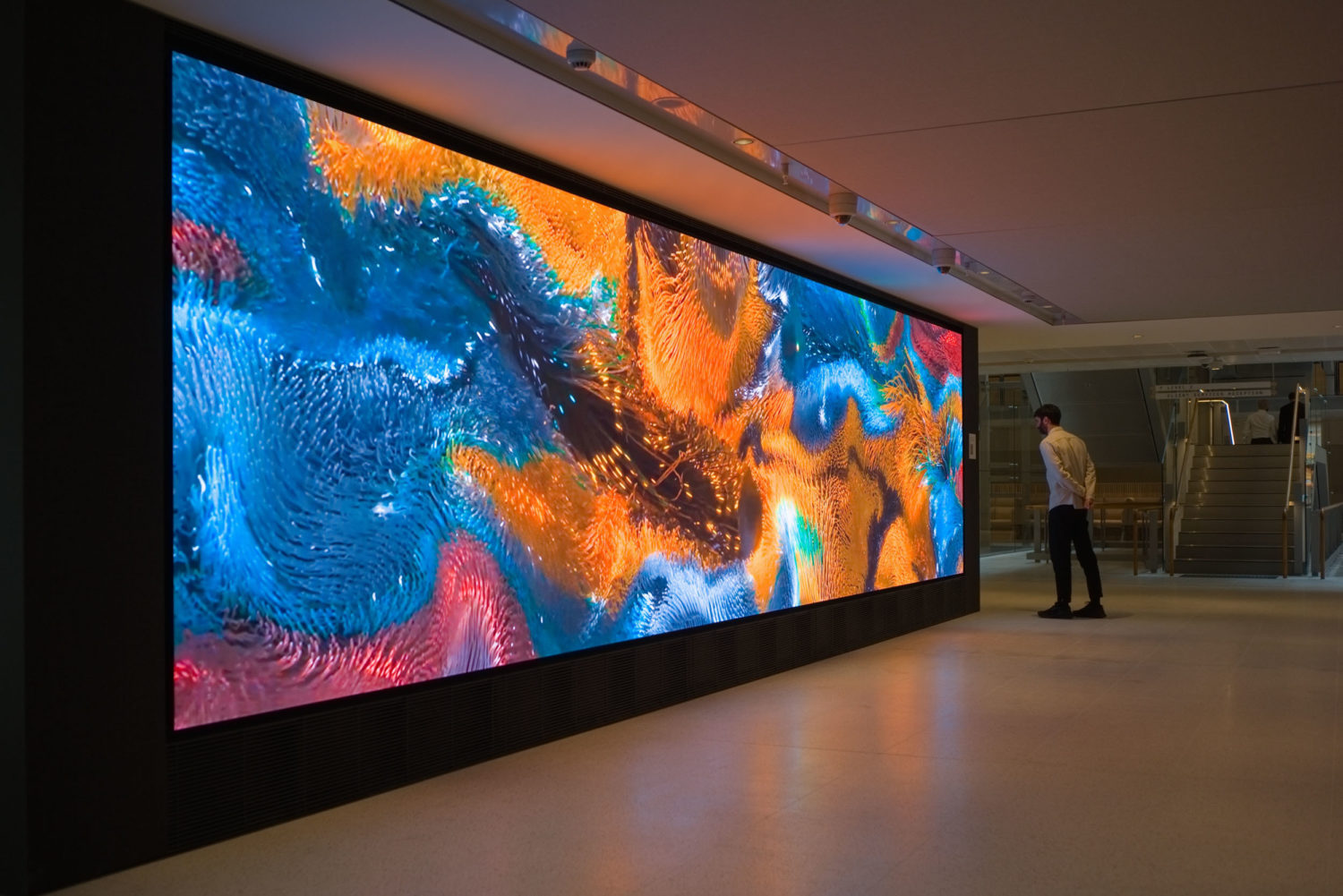 We were engaged to work with CommBank to create a large scale screen installation and exhibition experience for the South Building foyer at their new headquarters in Darling Harbour, Sydney.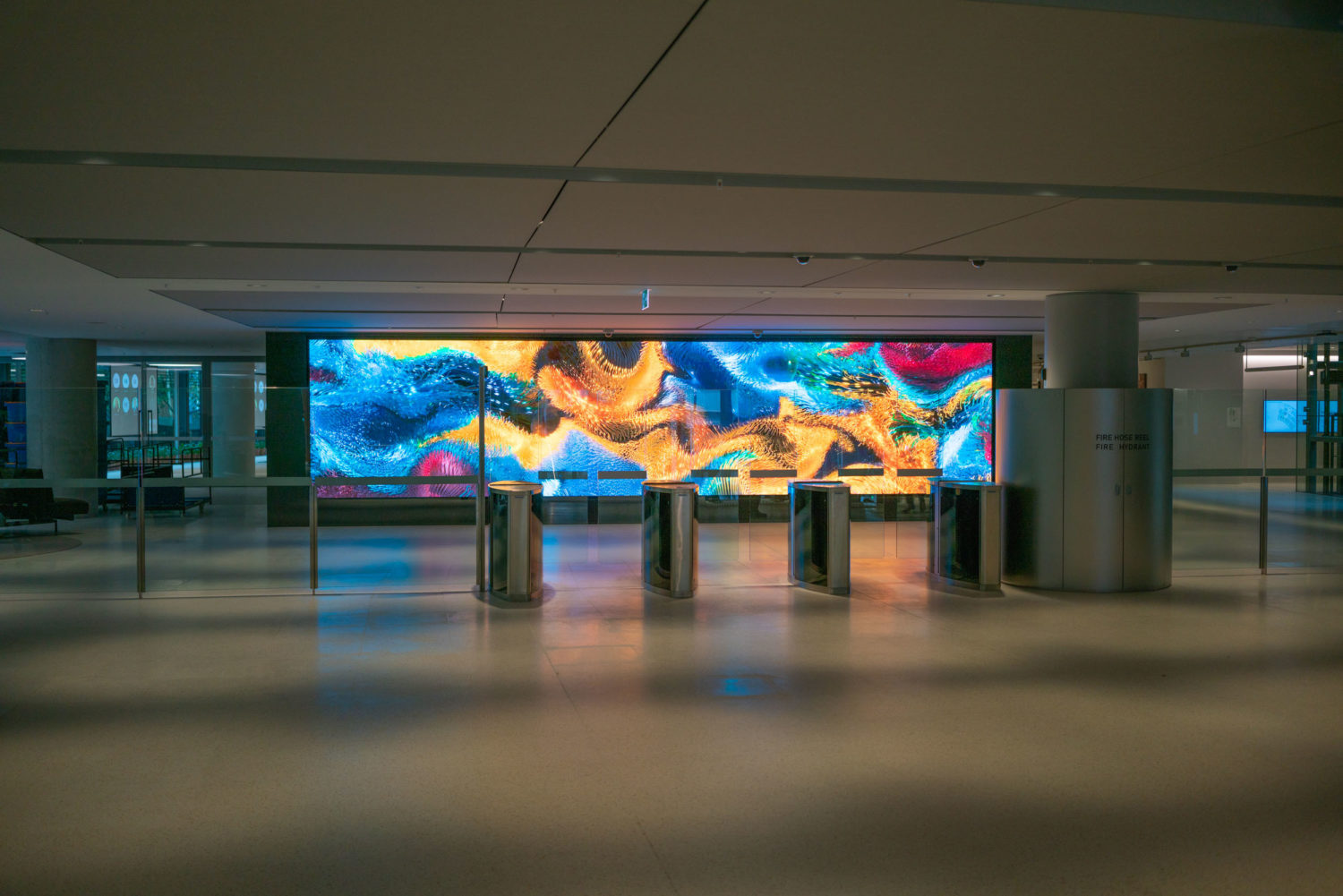 The foyer, designed by Hassell, features two areas devoted to the function of ongoing curatable zones; a 10m LED wall and seven enclosed display cabinets.
For the Level 1 screen, we collaborated with Woopaburra artist Leona McGrath to interpret her work into a moving format. Drawing upon Leona's painted artwork for CommBank, our full CG animation was inspired by themes of nature (river currents moving water grasses), as well as notions of community, connection and wellbeing.
For this motion work, we created a sequence programmed to play 24/7 in the space, with iterative colours designed to respond to the changing light outside.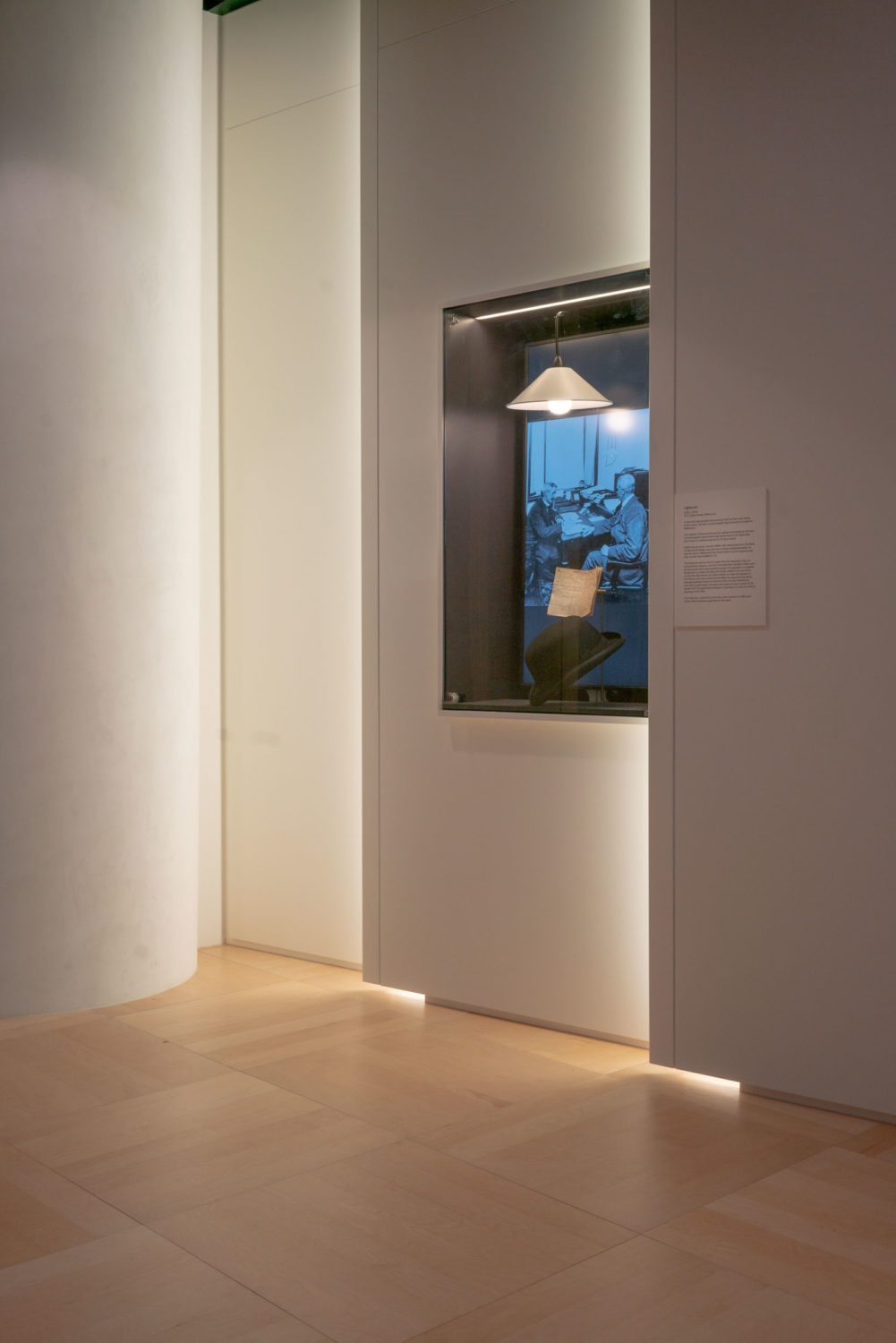 On the ground foyer entry we worked with CommBank's Archives team to curate an richly immersive exhibition that was designed to work across the seven box formats and illustrate some poignant moments in the bank's history.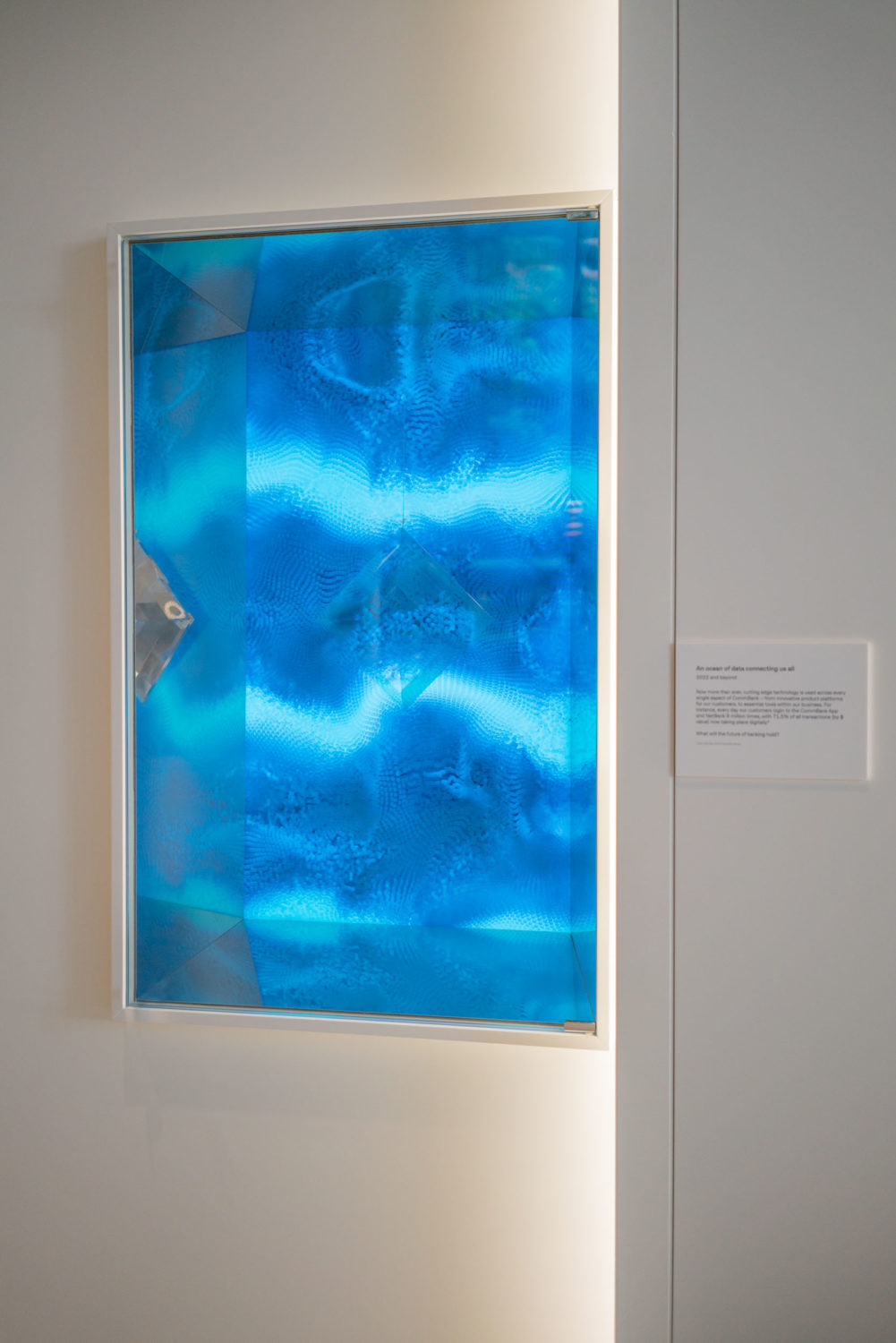 We used a combination of physical props, moving animatronics and screen animation to communicate a range of historical facts, stories and anecdotes.