National Archives of Australia (NAA)
Multi-Screen Interactive Wall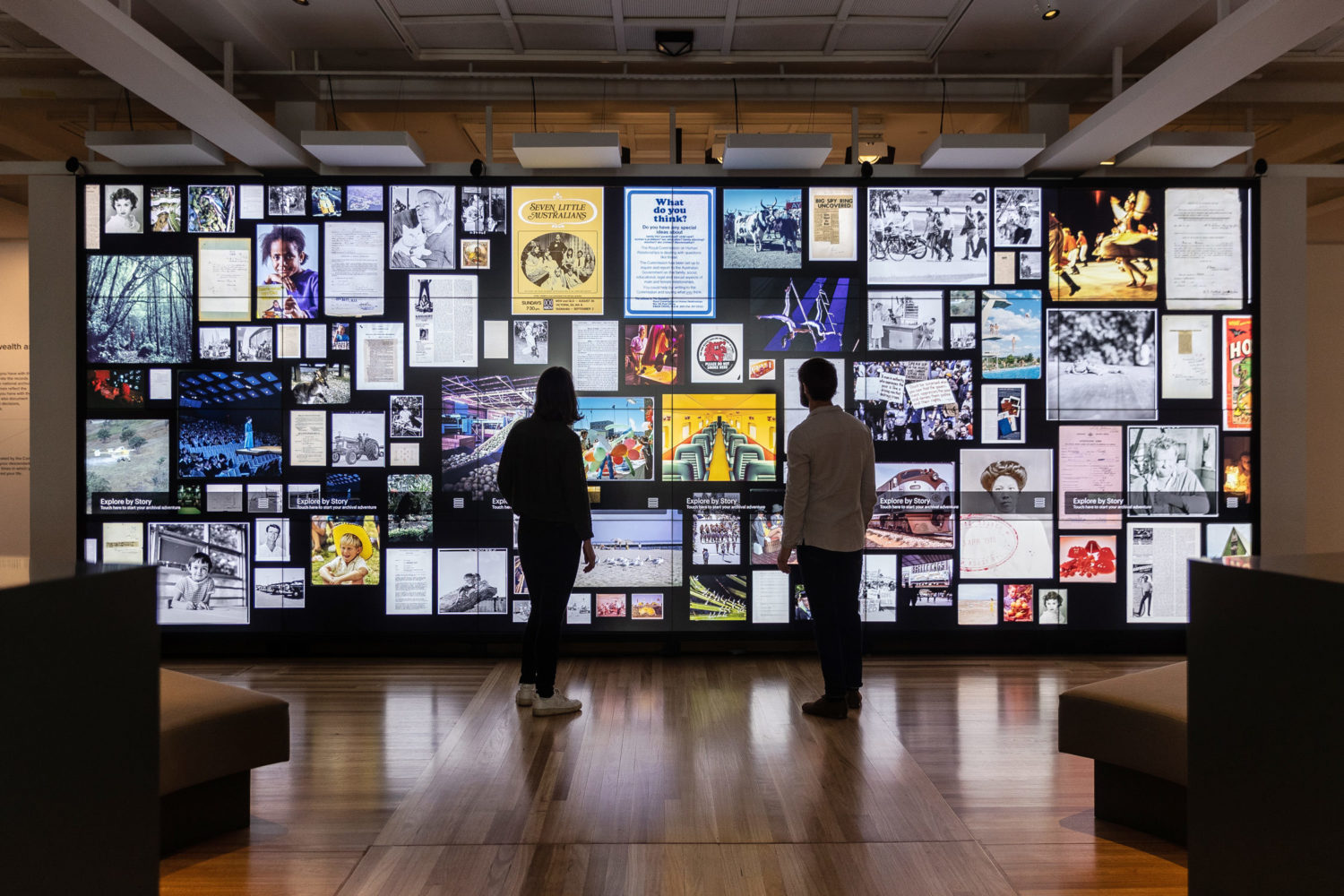 For the new permanent Traces Gallery at the National Archives of Australia in Canberra, we developed an interactive experience to encourage visitors to explore Australian Government records and find surprising connections within the archive's incredible collection of historical materials.

Arriving to the wall, visitors are overwhelmed by a stream of random ephemera from the collection. Densely packed in a carefully structured grid, the historical photographs, letters, advertisements and press clippings are ready for users to tap and examine, providing launch points for interesting stories.
Alternatively, users can select from one of the many narratives already crafted by the NAA team, via the story drawers. By selecting a story, the user then defines their own narrative through a series of nodes, branching off on tangents and falling deeper into the archive.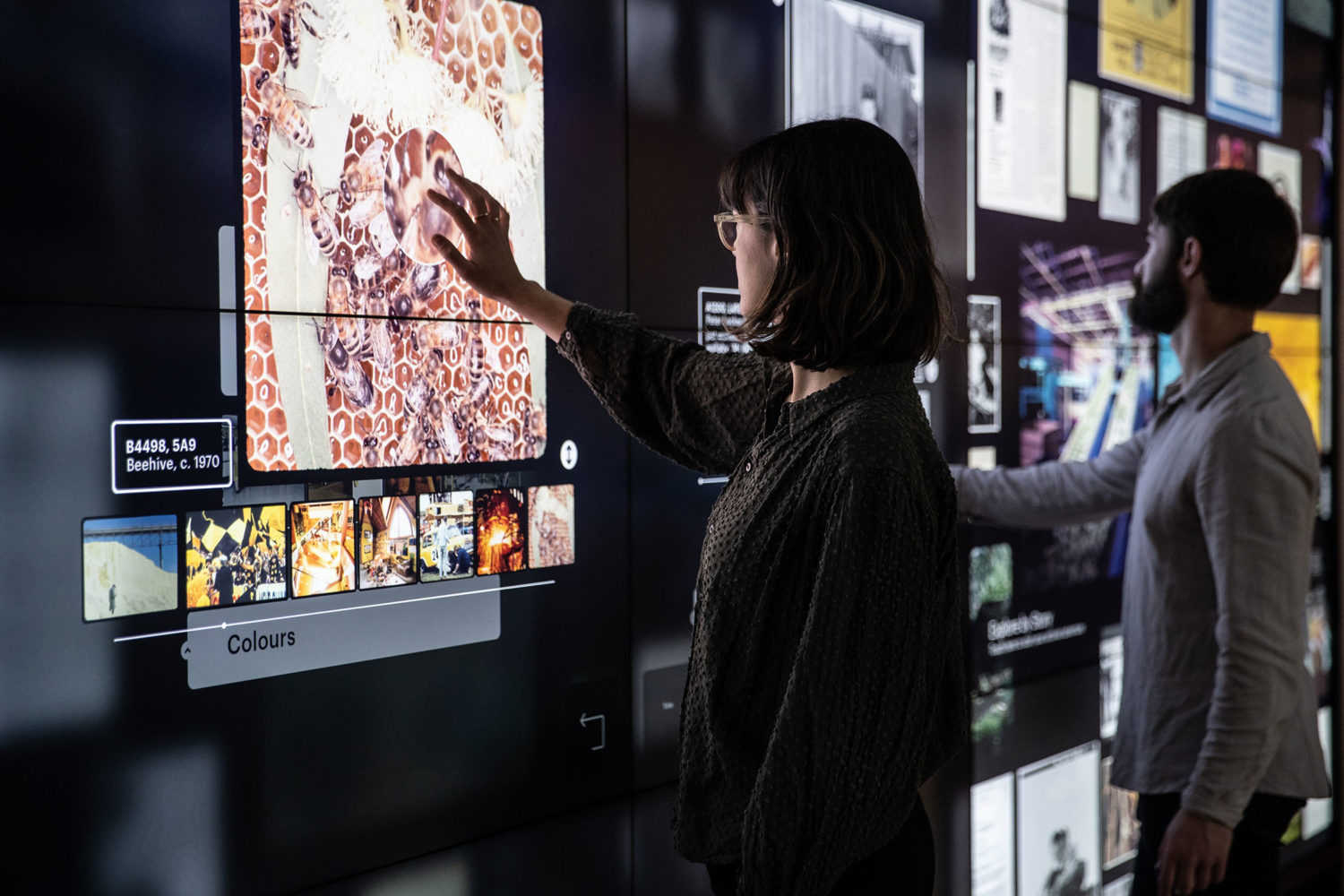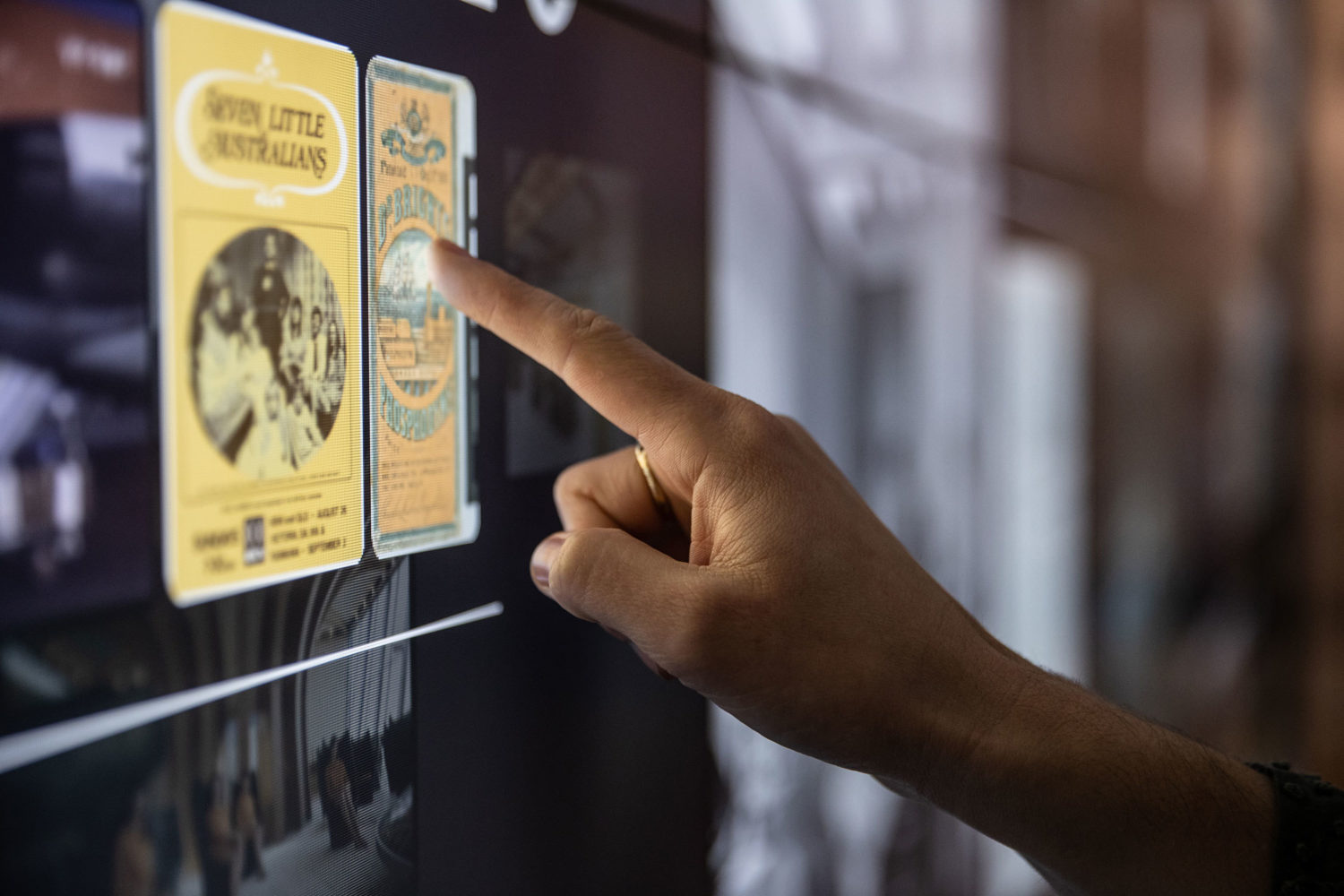 To promote an intuitive and effective examination of the materials, the experience allows users to highlight records, zoom & enhance hi-res photography, browse slideshows, play & pause video, read transcripts and shift content to suit their height and position.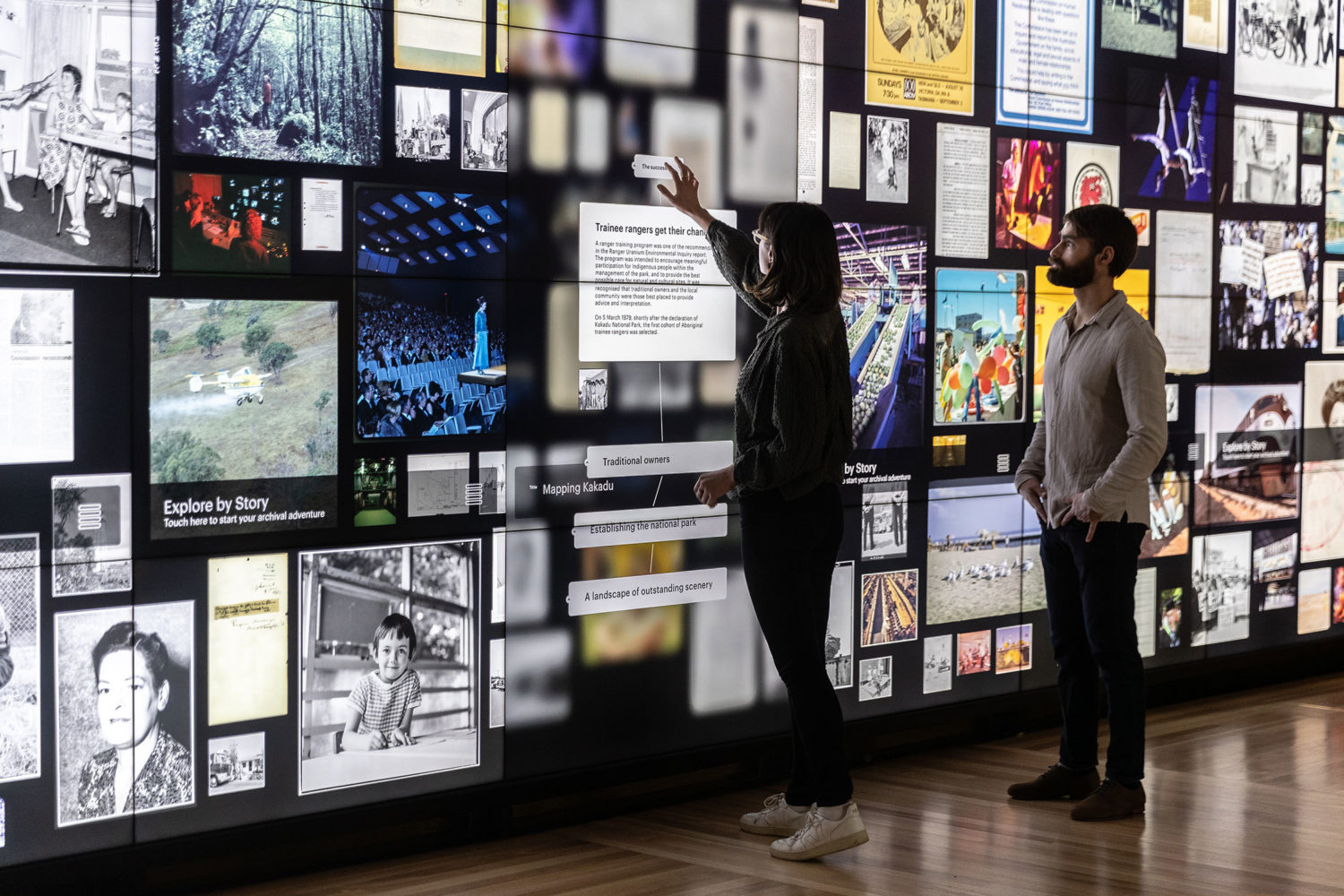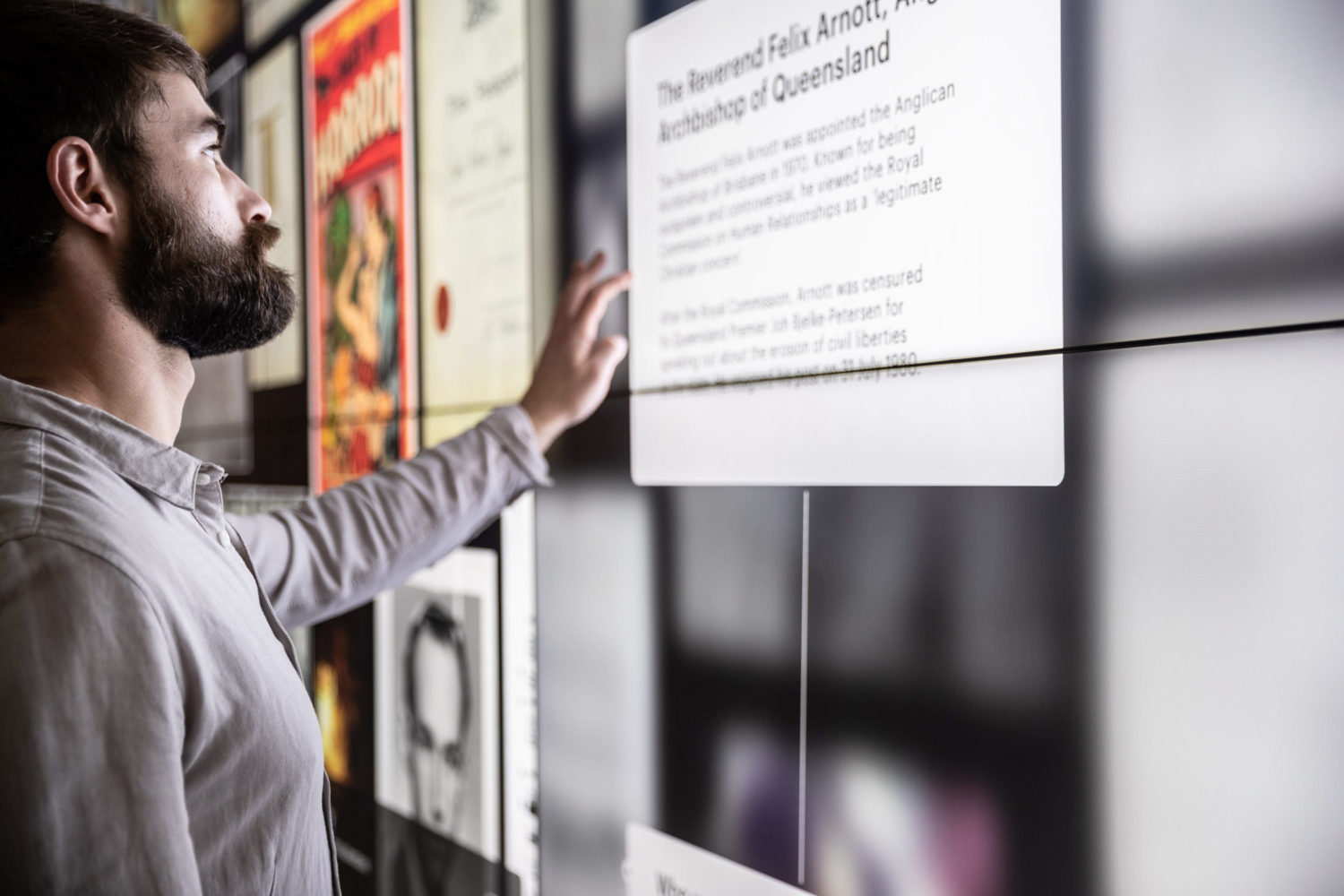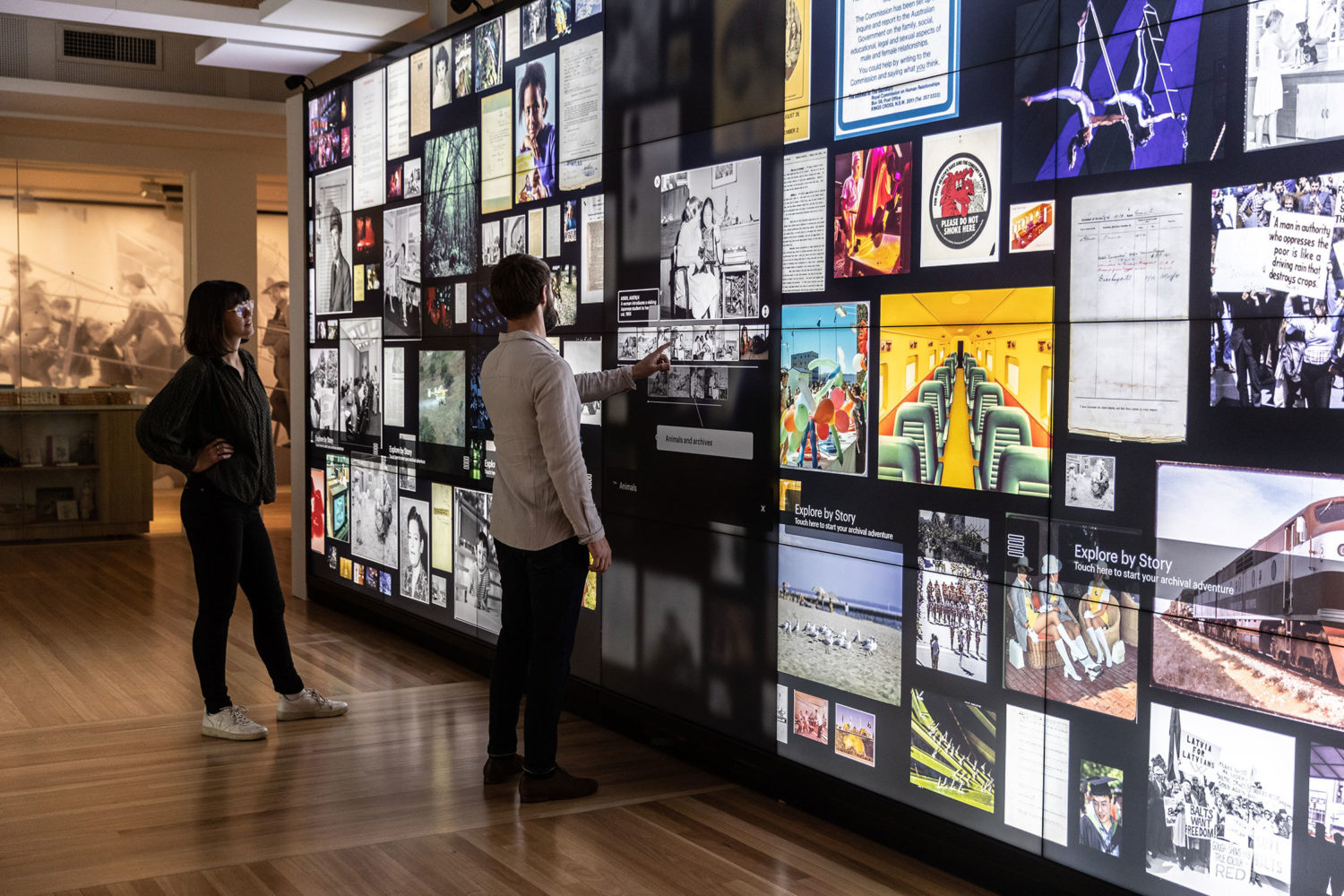 The interface design takes cues from the traditional storage vaults at NAA with clear, unadulterated typography and containers reminiscent of the archival boxes consuming the walls at the facility.