BresicWhitney
Brand & Collateral
The business of buying and selling homes comes with its fair share of clichés and stereotypes. BresicWhitney approached Collider to establish a new point of difference for the brand while still in keeping with its heritage of design appreciation.
We established a new framework for the brand, creating an approach that stripped away the usual real estate vernacular as much as possible. By placing the wordmark within an ever-changing conversation we added some playful warmth and personality, rare in the real estate industry.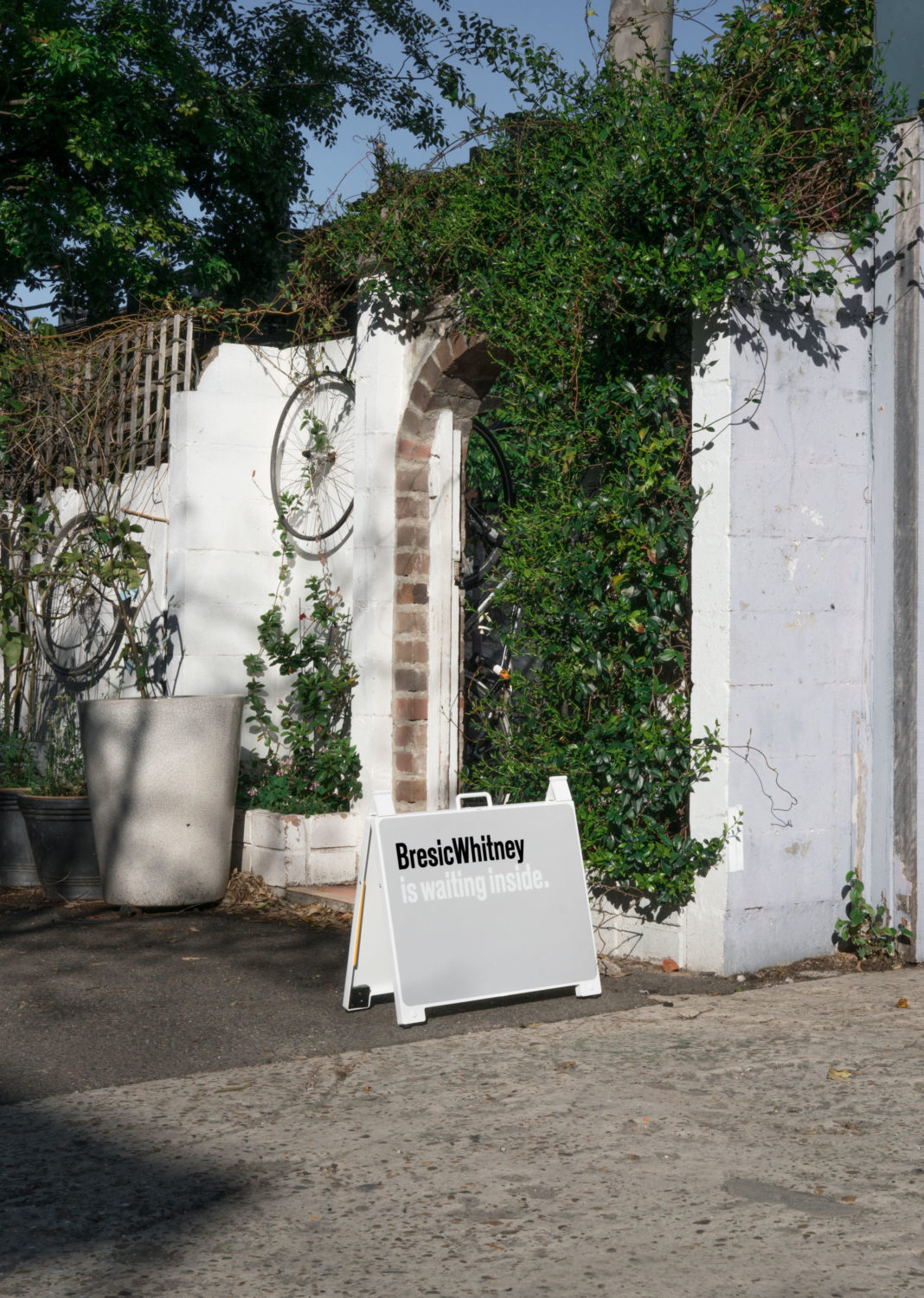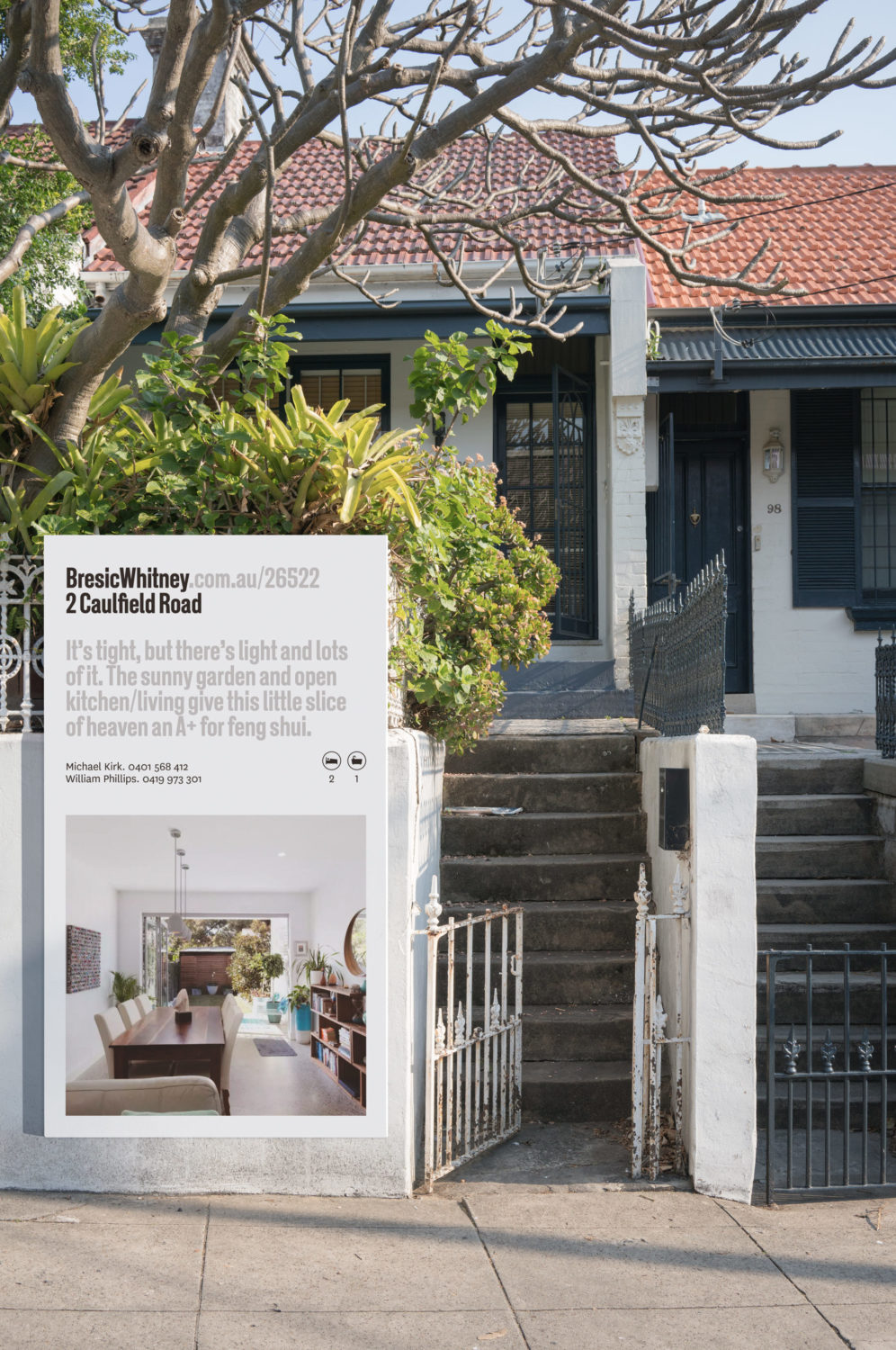 One of our most effective applications of the brand direction was through BresicWhitney's outdoor signboards. A suite of boards was developed that varied in information and tone, depending on the personality of the property and its owners.
At the 'safe' end of the suite, imagery is large and key property details are listed in a conventional manner. As a braver option for clients, alternate boards introduce different levels of personality through playful and irreverent language, eventually replacing imagery altogether with prose. The suite was conceived with the intention of empowering sellers to break from the norm, employing words to connect with buyers and bring a refreshing personality to the marketplace.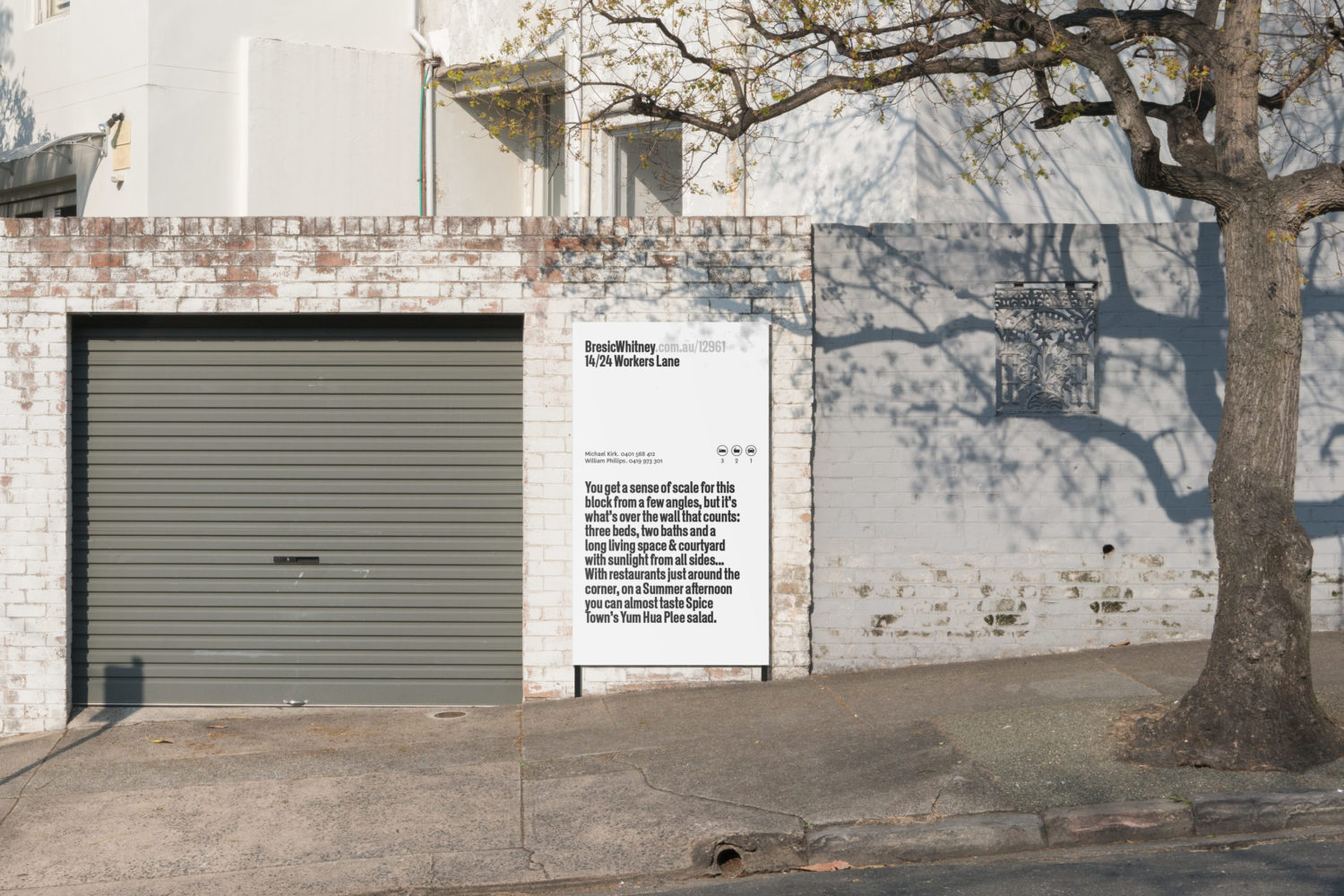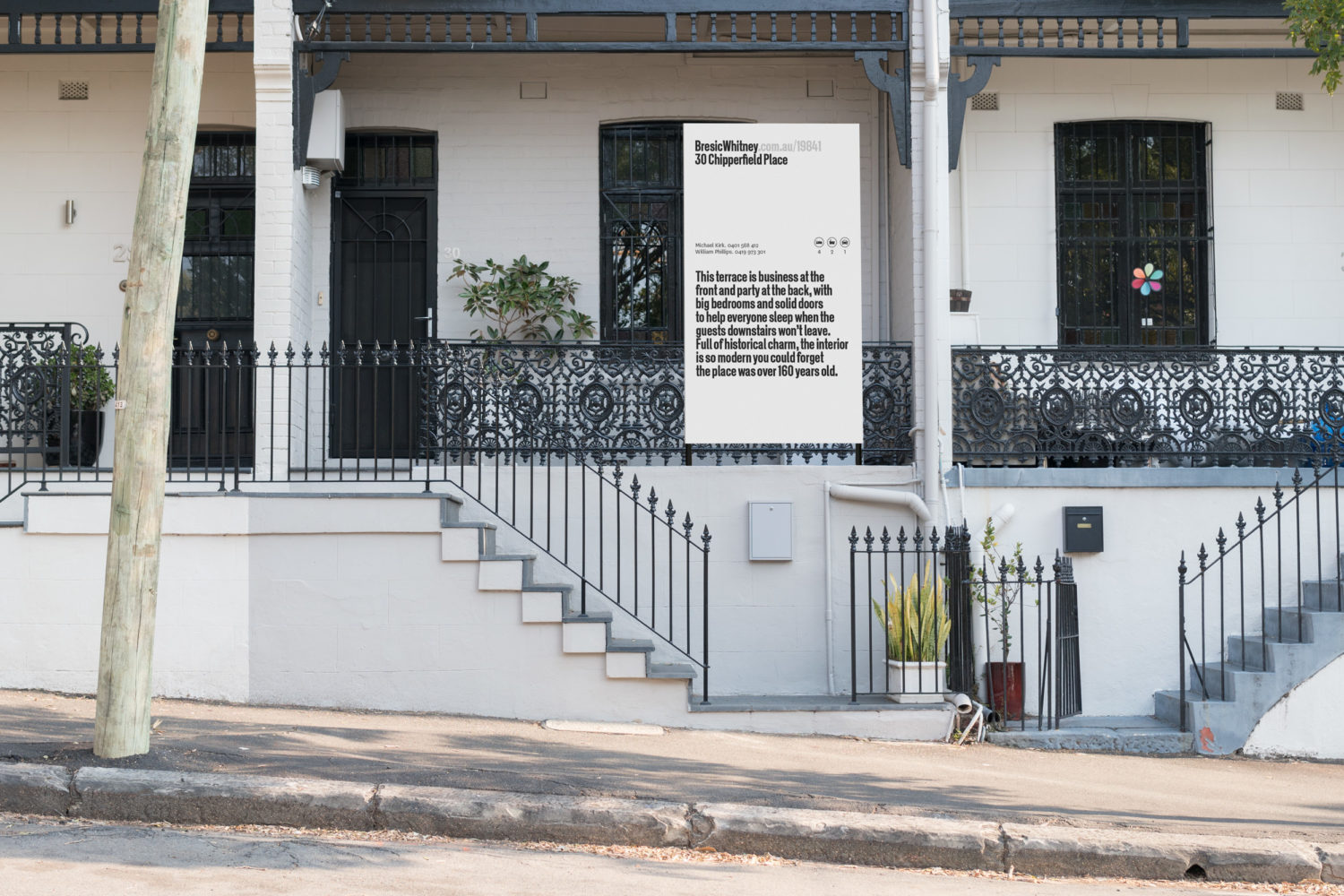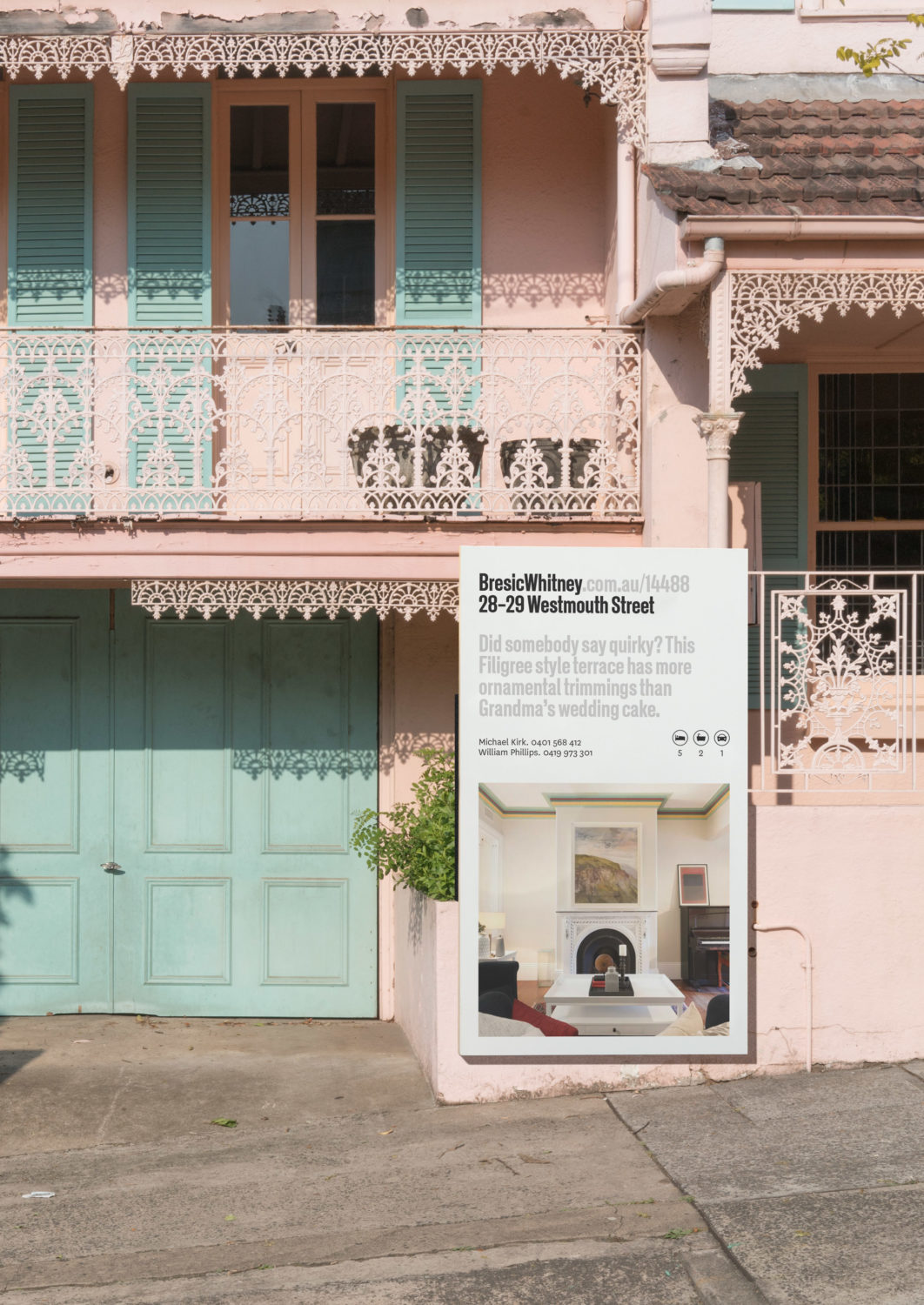 Each text is composed by a BresicWhitney staff writer, playing to the architectural, historical and geographical features of a property (good and bad) in a tone that can be straight-talking and witty. In contrast to a photo, which shows a space verbatim, text evokes a broader experience of living there.
Throughout the collateral, language is used to express what BresicWhitney means to an audience in that context.
Be it an auction paddle, sales brochure, office letterhead or a key box, each item is an opportunity to provide the identity with a relevant language context that aims to give warmth and personality to the brand.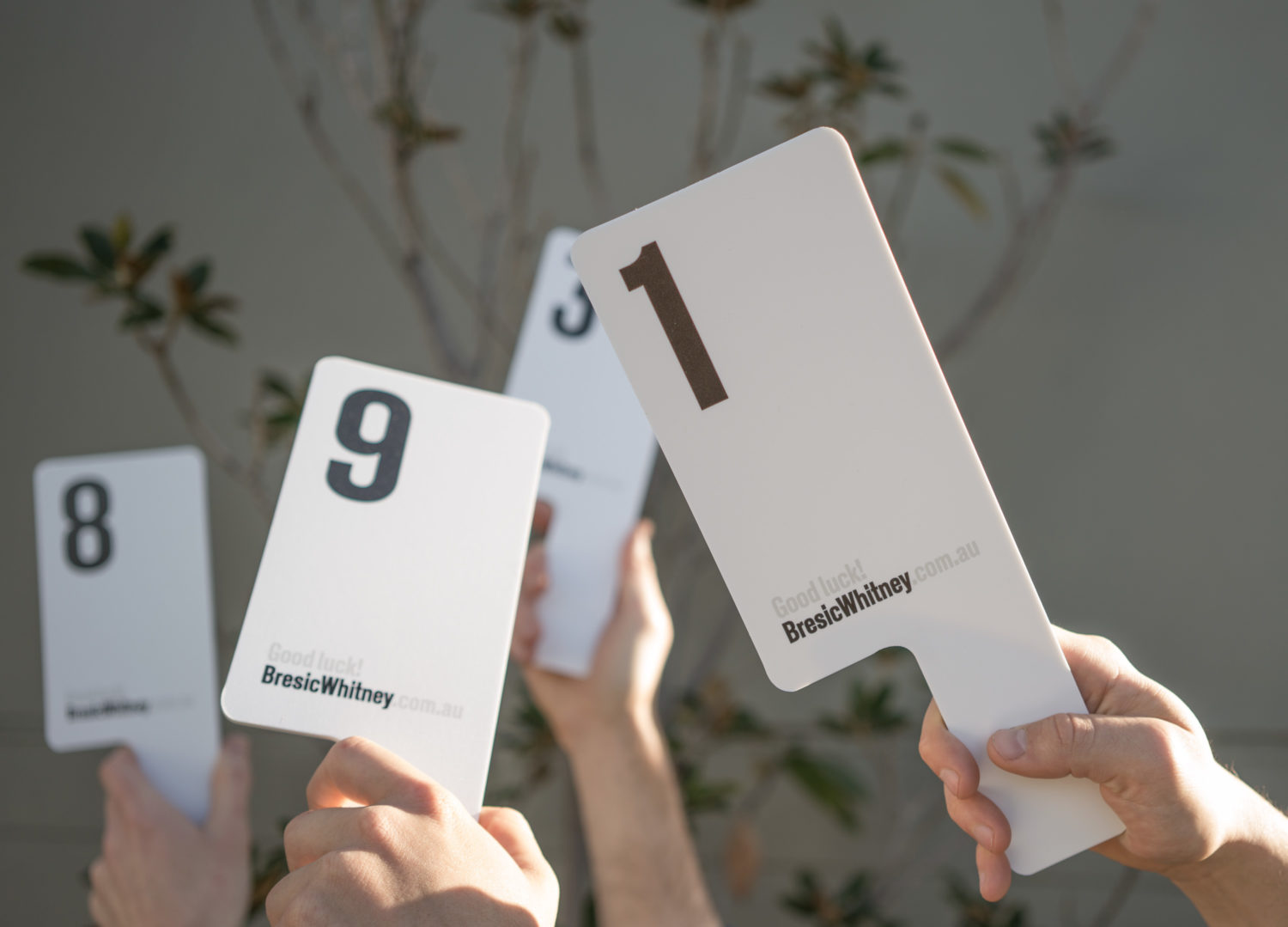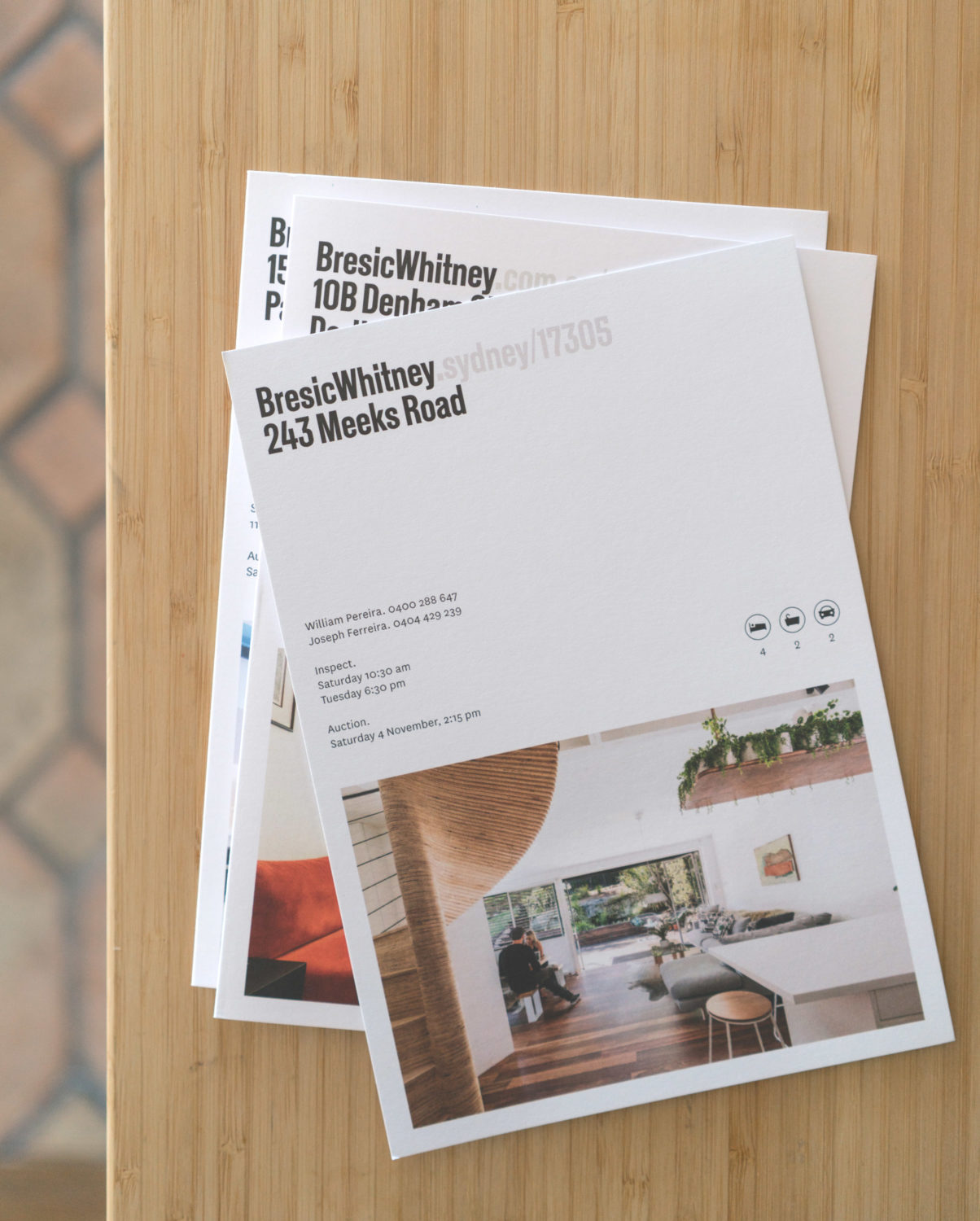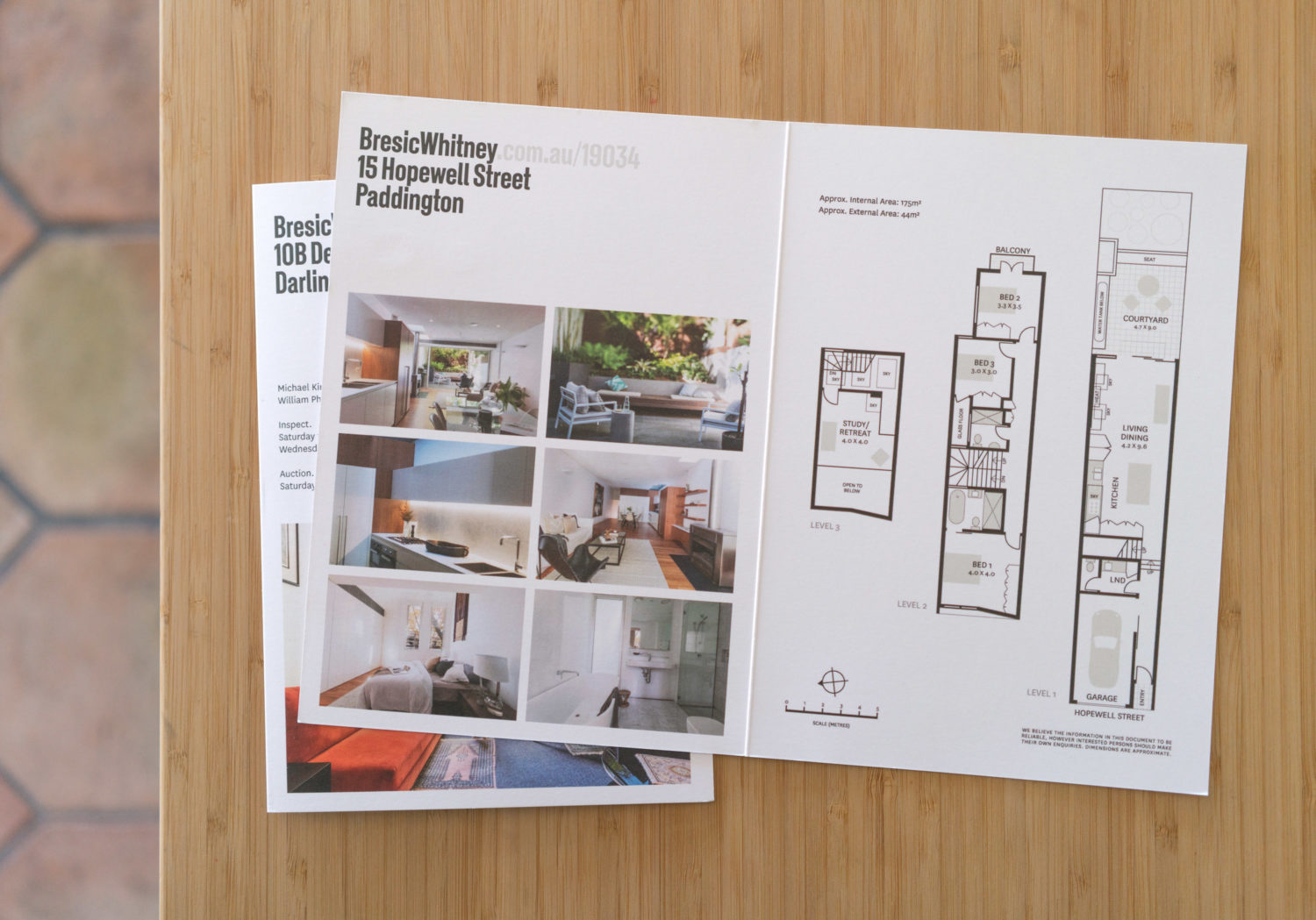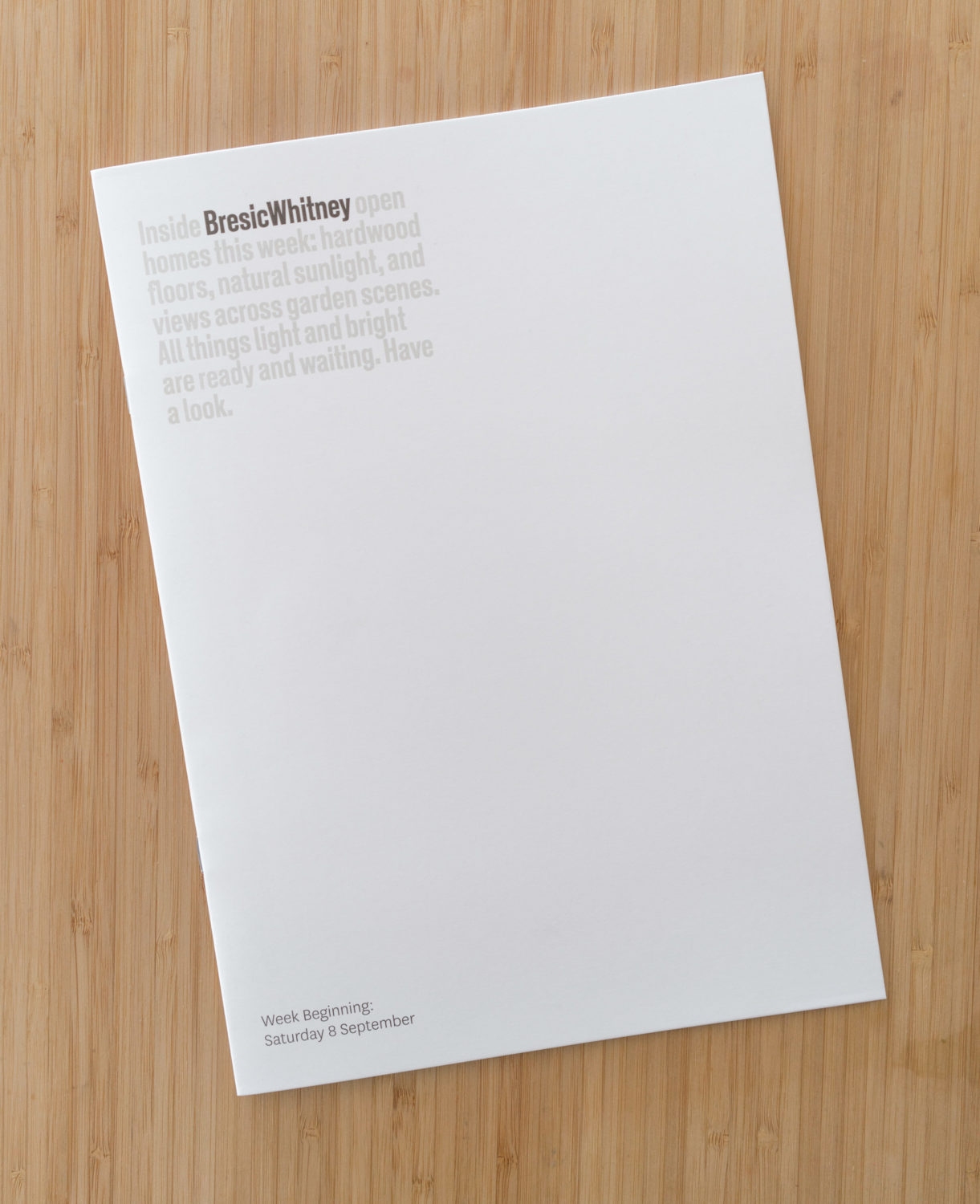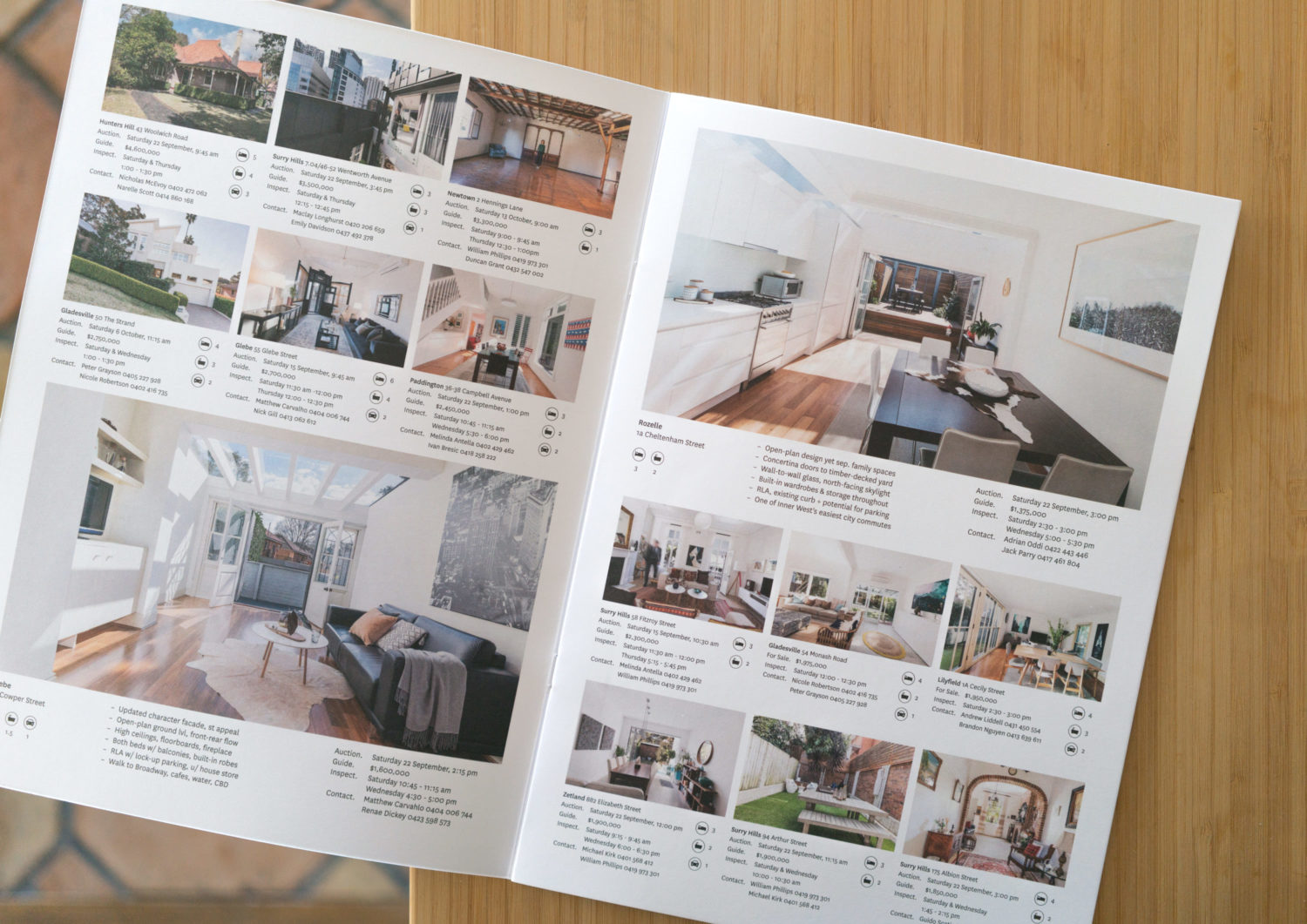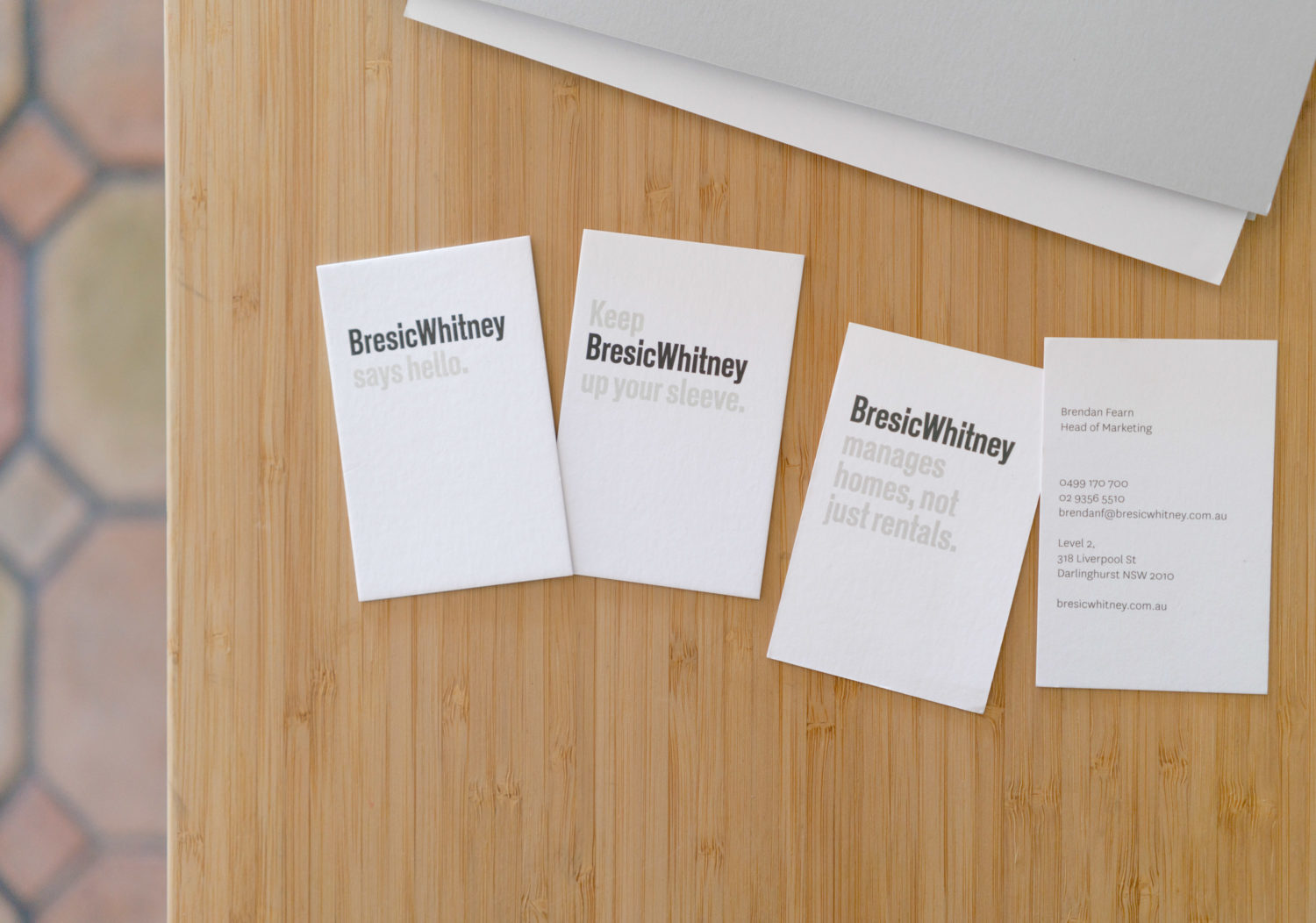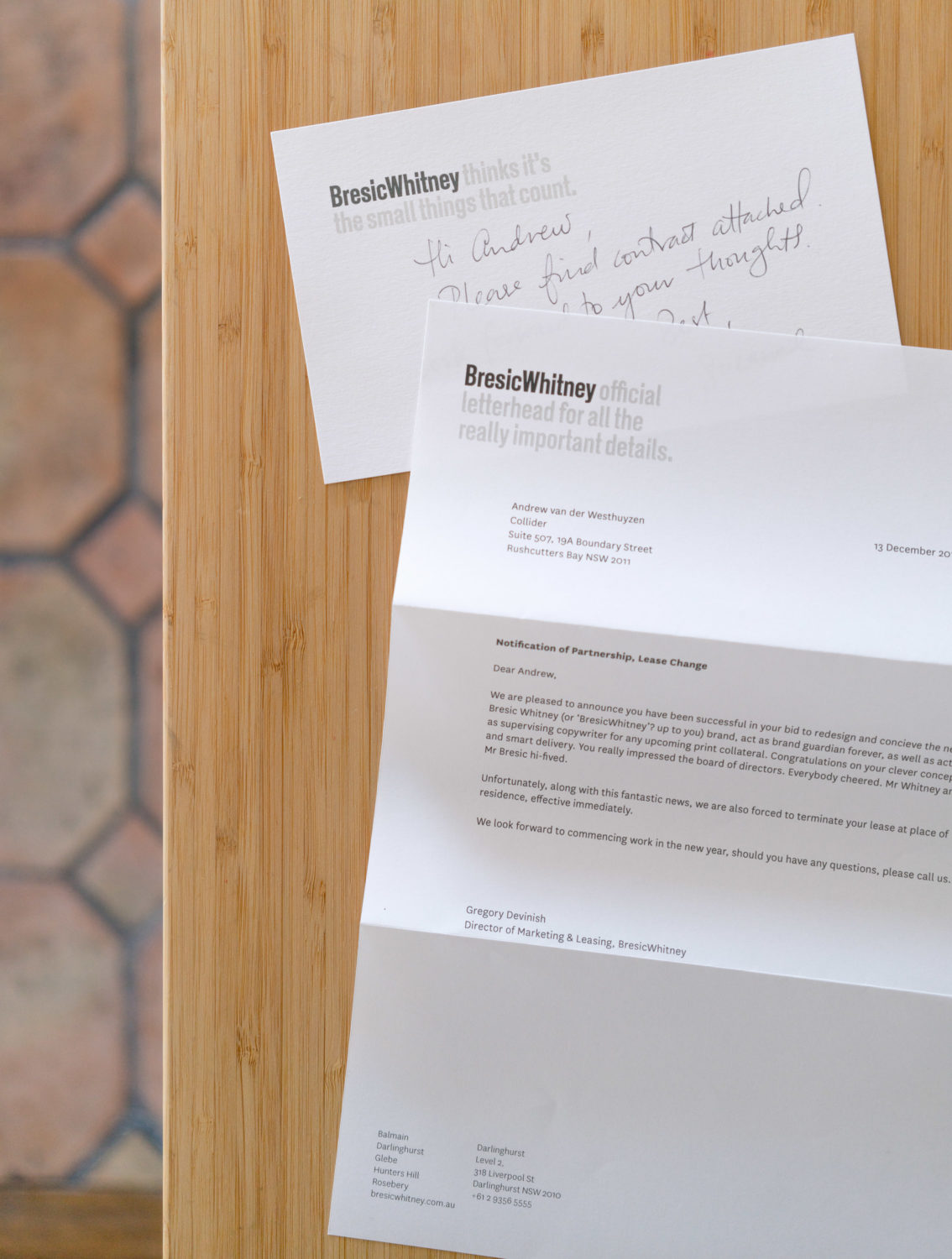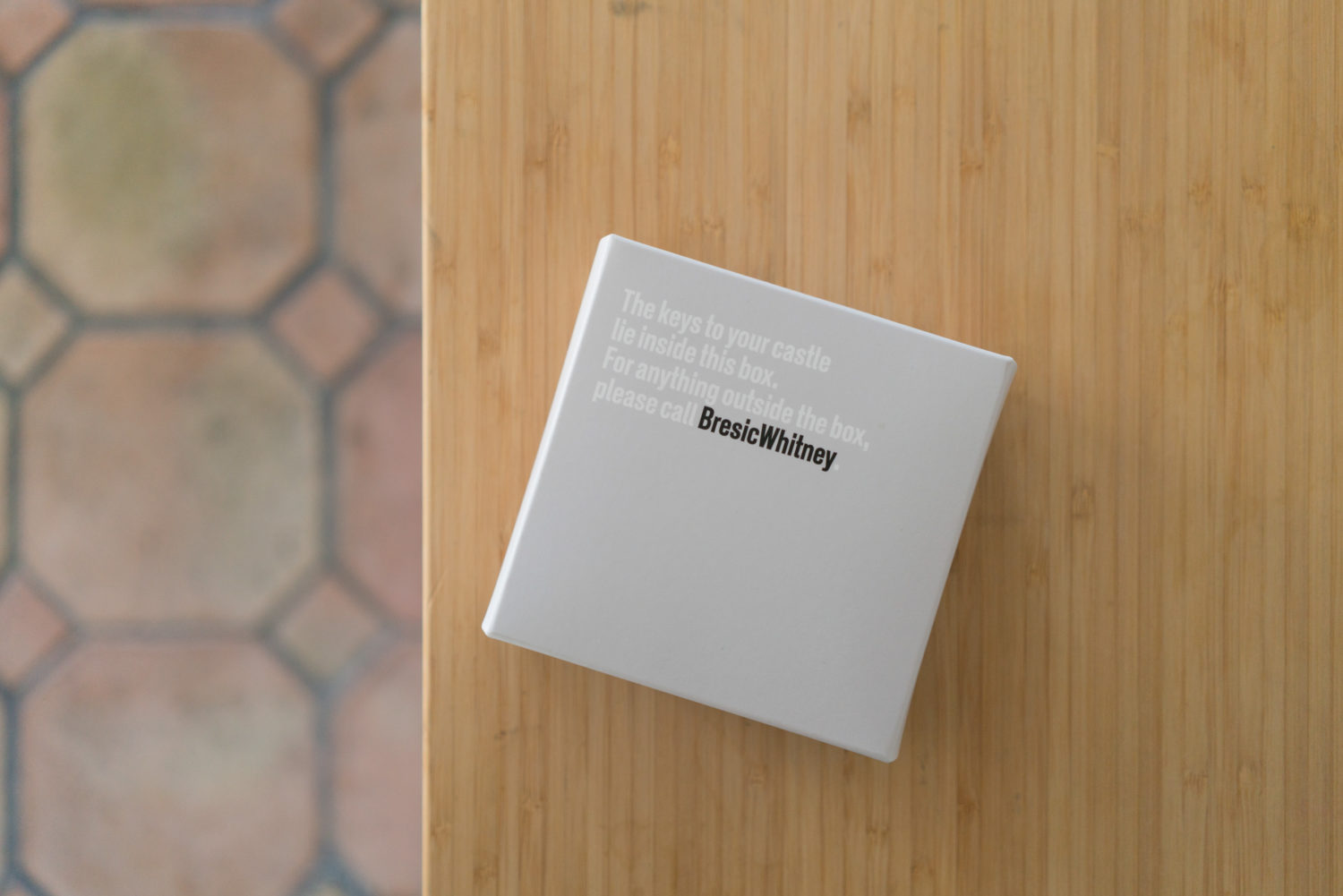 The flexibility of the language system allows texts to run long or short, depending on the role of language within each application. In its most distilled form—namely small-scale sponsorship opportunities—the system is reduced to two compact lines with the tagline tailored to each partnership, ensuring the brand's support is personal and sincere.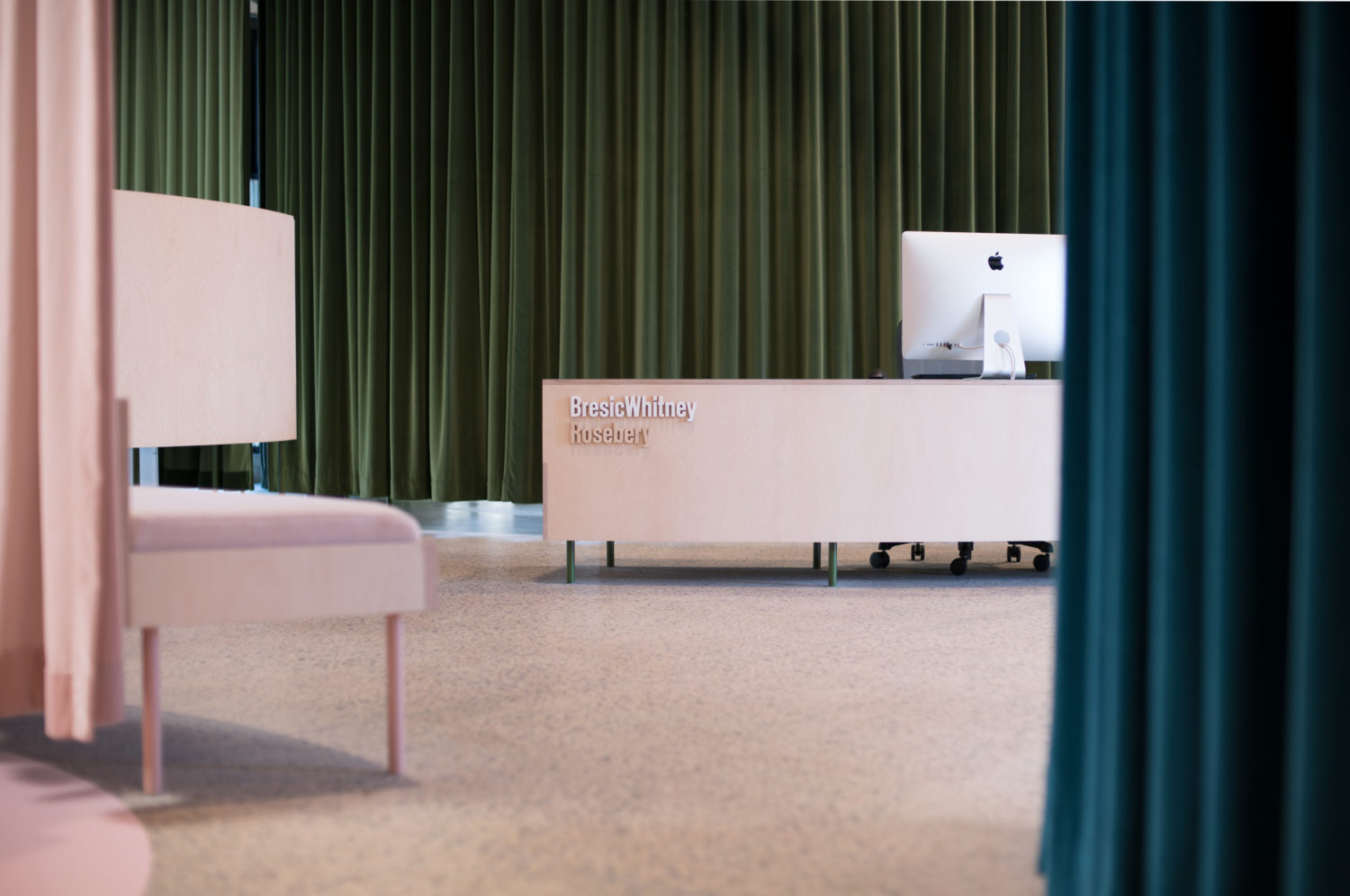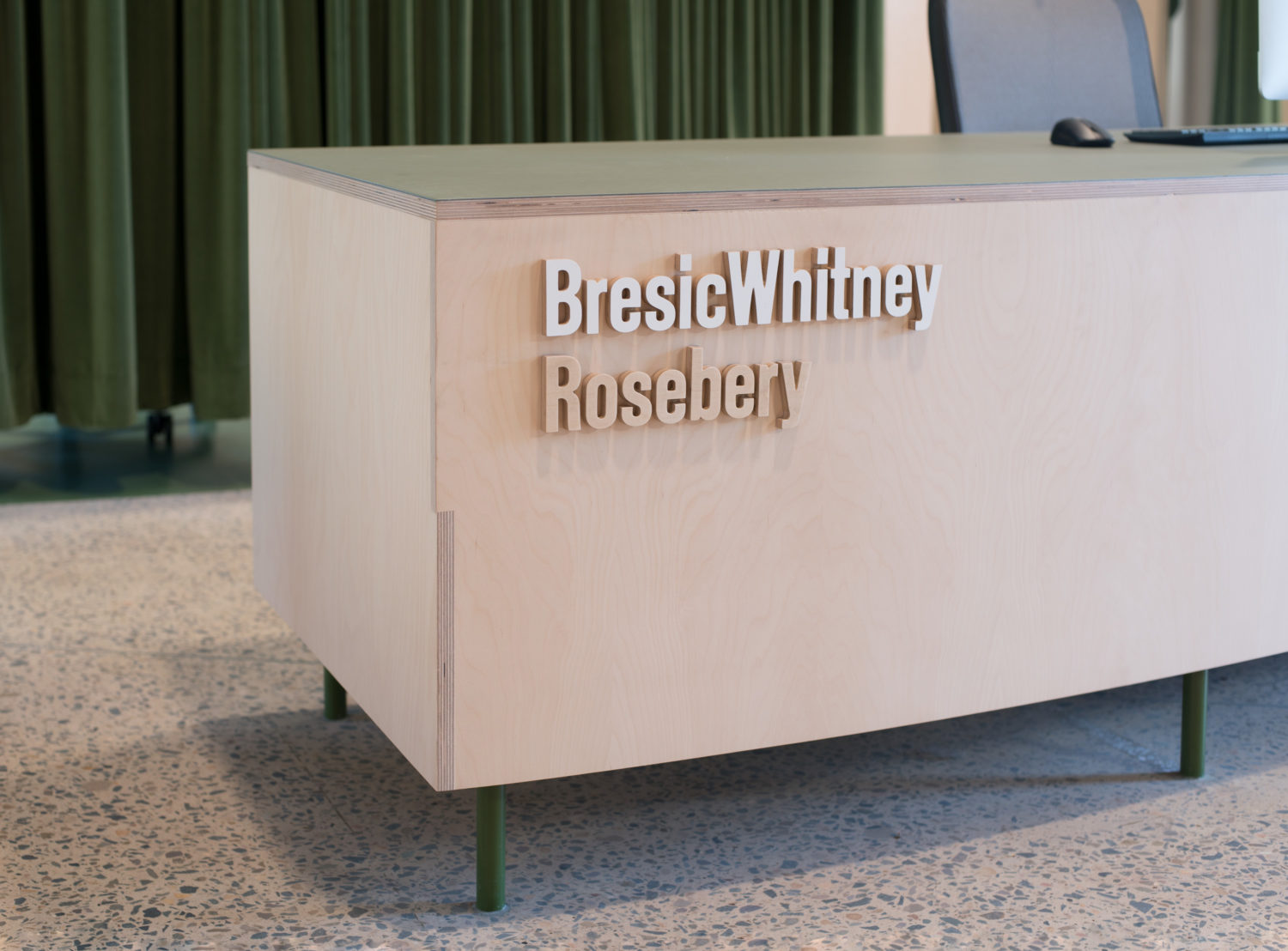 With signage applications, each of the five BresicWhitney office locations express their own nuance of the brand, with materials selected for compatibility with their interior detailing and the character of their neighbourhoods.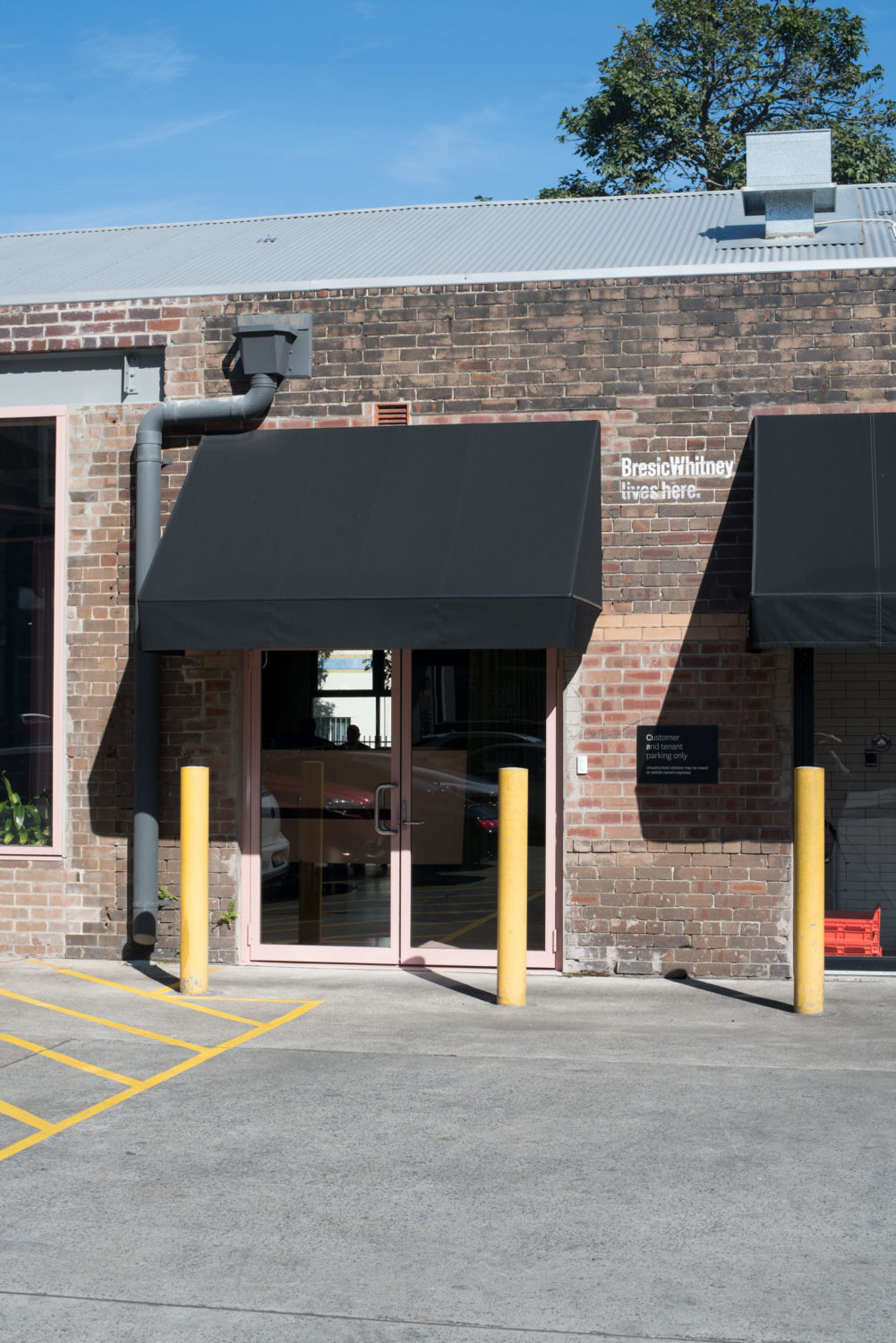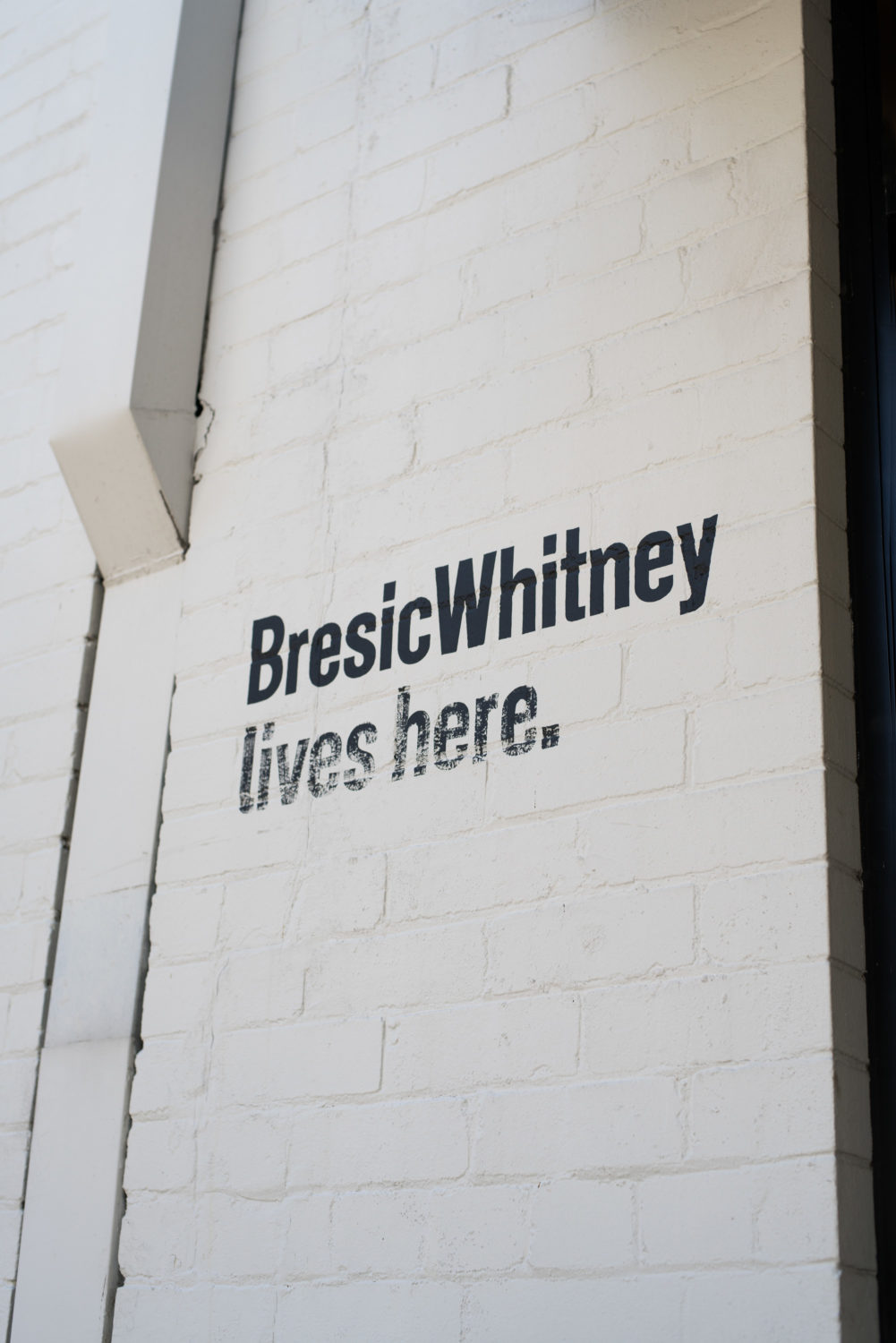 Across Balmain, Darlinghurst, Glebe, Hunters Hill and Rosebery offices, it was important to establish a sense of place within each community. The tagline 'lives here' was established to help this openness, acting as a reminder for visitors to feel welcome, connected, and that BresicWhitney understands Sydney.