Stewart Hollenstein Architects
Green Square Library & Community Centre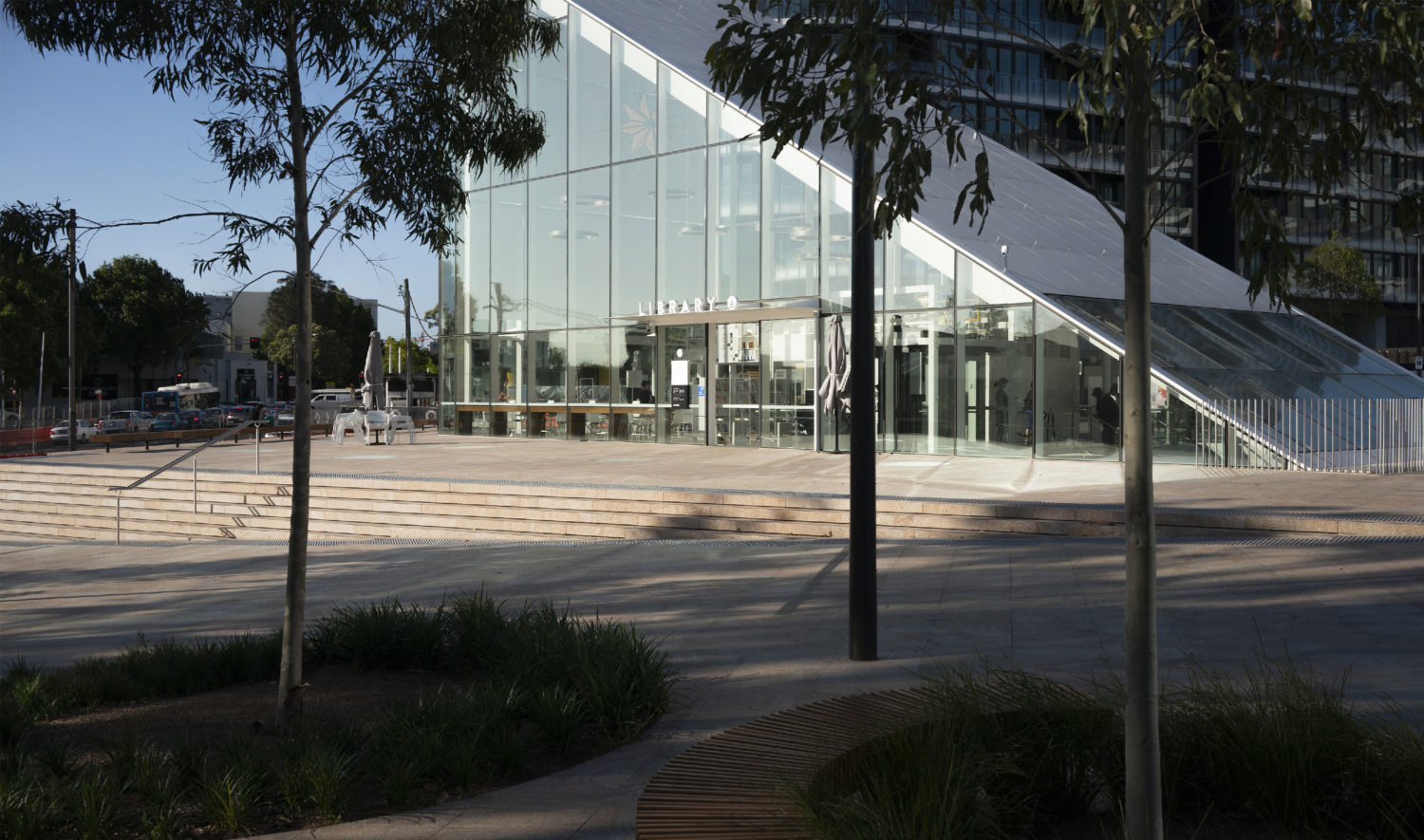 Collider was engaged by Stewart Hollenstein Architects and City of Sydney to provide design strategy and conceptual direction for the Green Square Library and Community Centre in Sydney's inner-south.

Green Square — a district in Sydney's inner-south comprising Beaconsfield, Zetland and parts of Alexandria, Waterloo and Roseberry — will be one of the city's most densely populated suburbs, and with 90 per cent of residents living in apartments, public space is a prized commodity.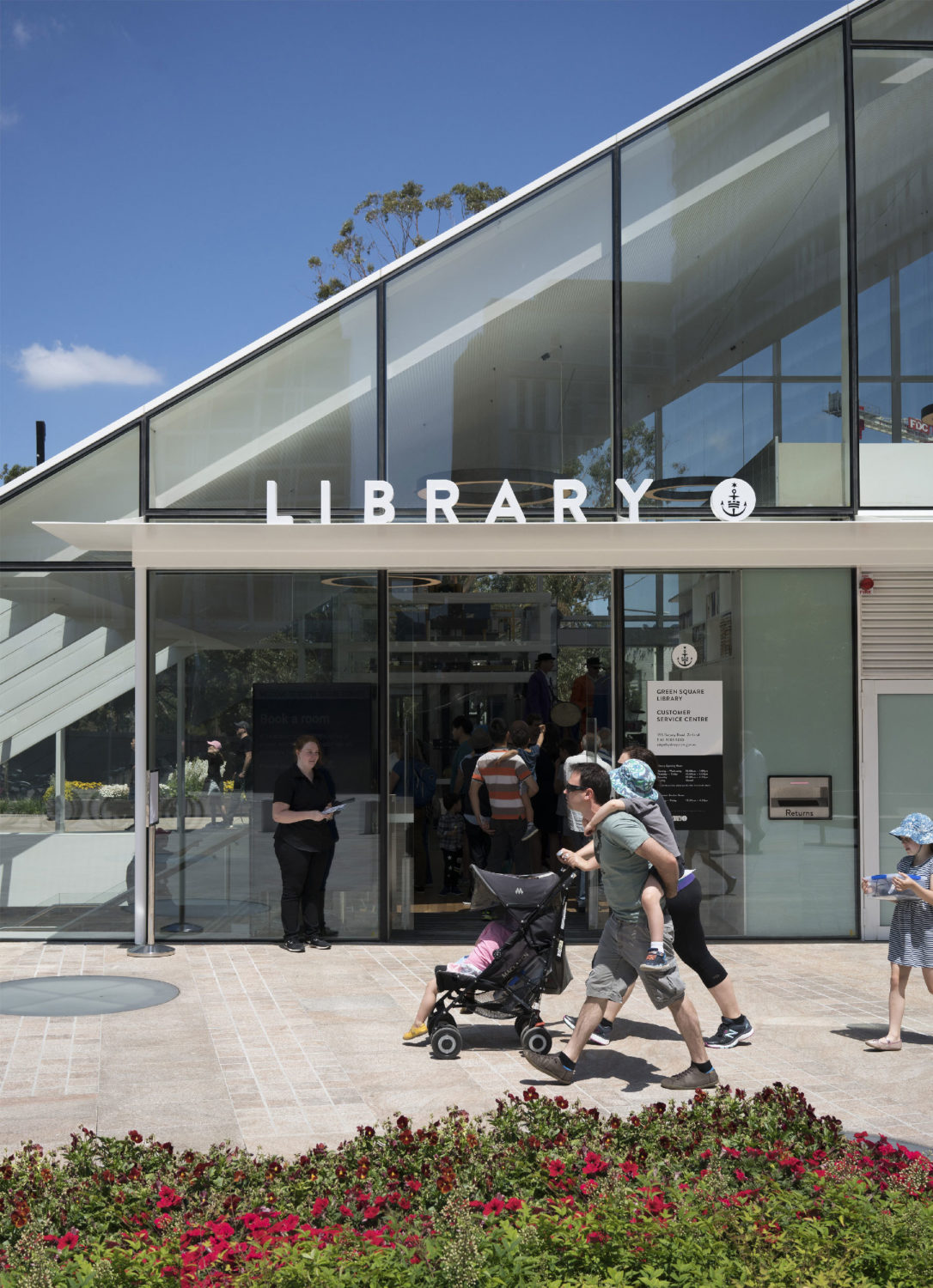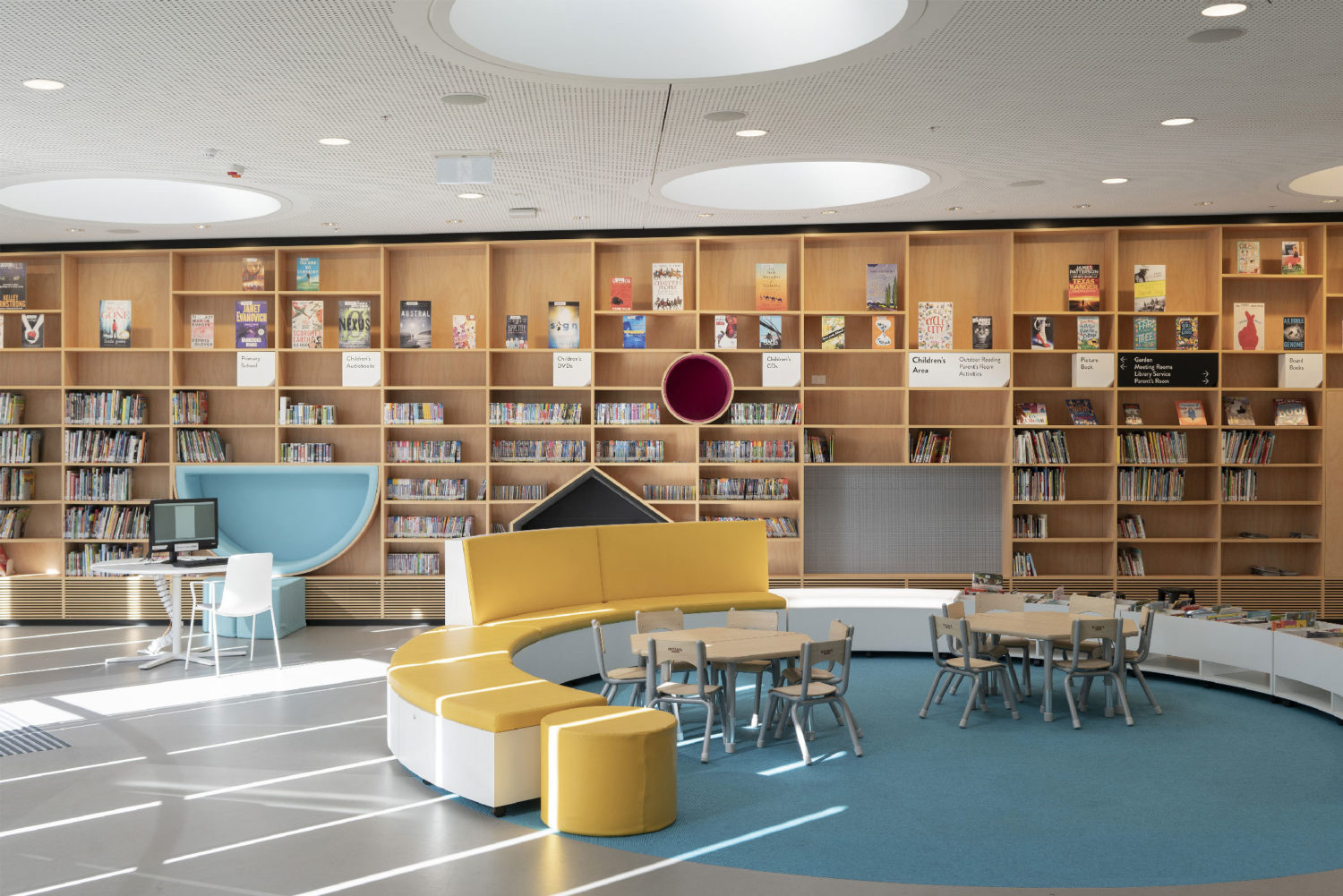 The design of the library and plaza was the result of a 2012 international design competition. Stewart Hollenstein's scheme was unanimously chosen by the jury, which included Australian Pritzker Prize laureate Glenn Murcutt. Working with Stewart Hollenstein and City of Sydney, the project was an evolving process with the architects and the City Librarians for over six years.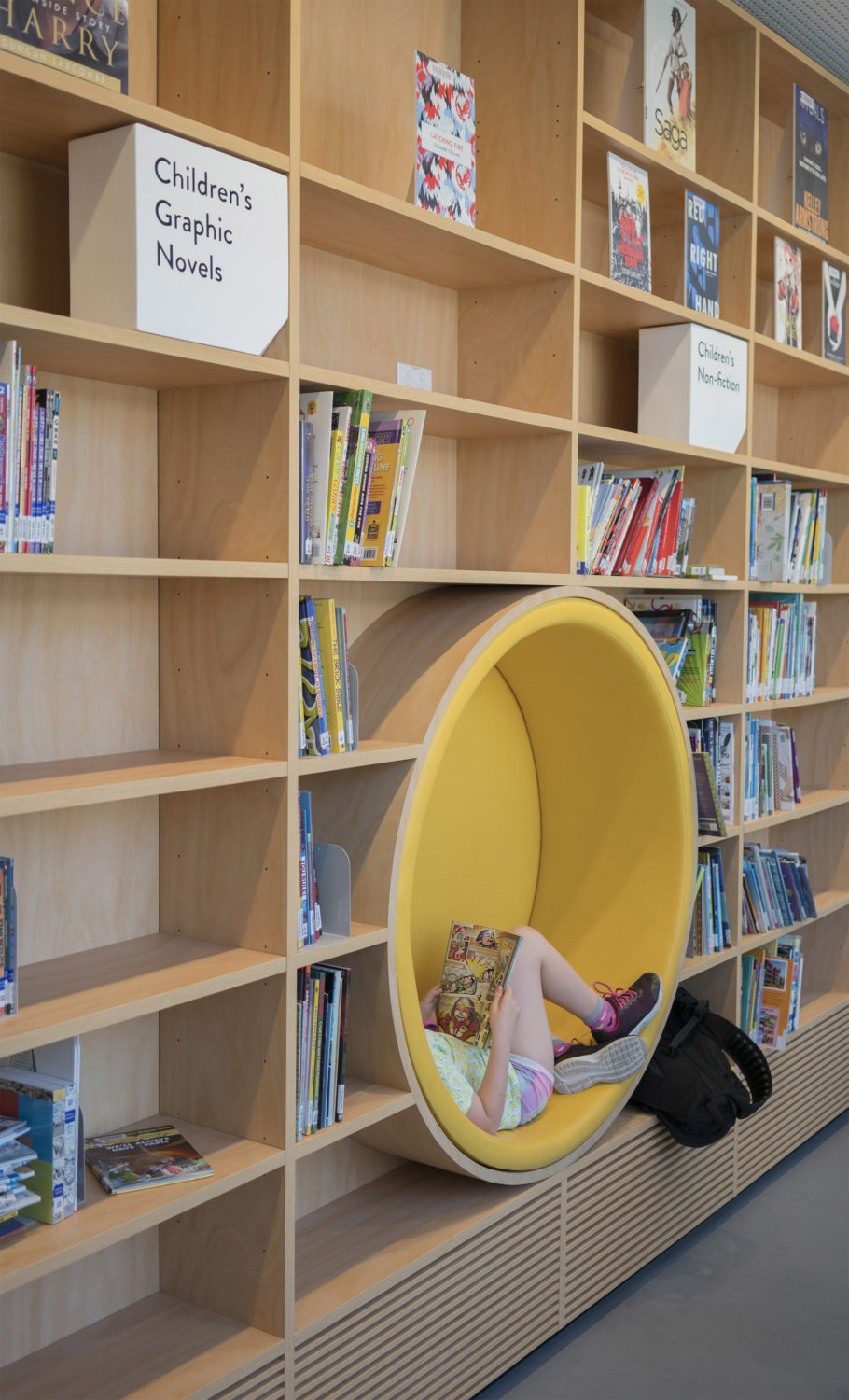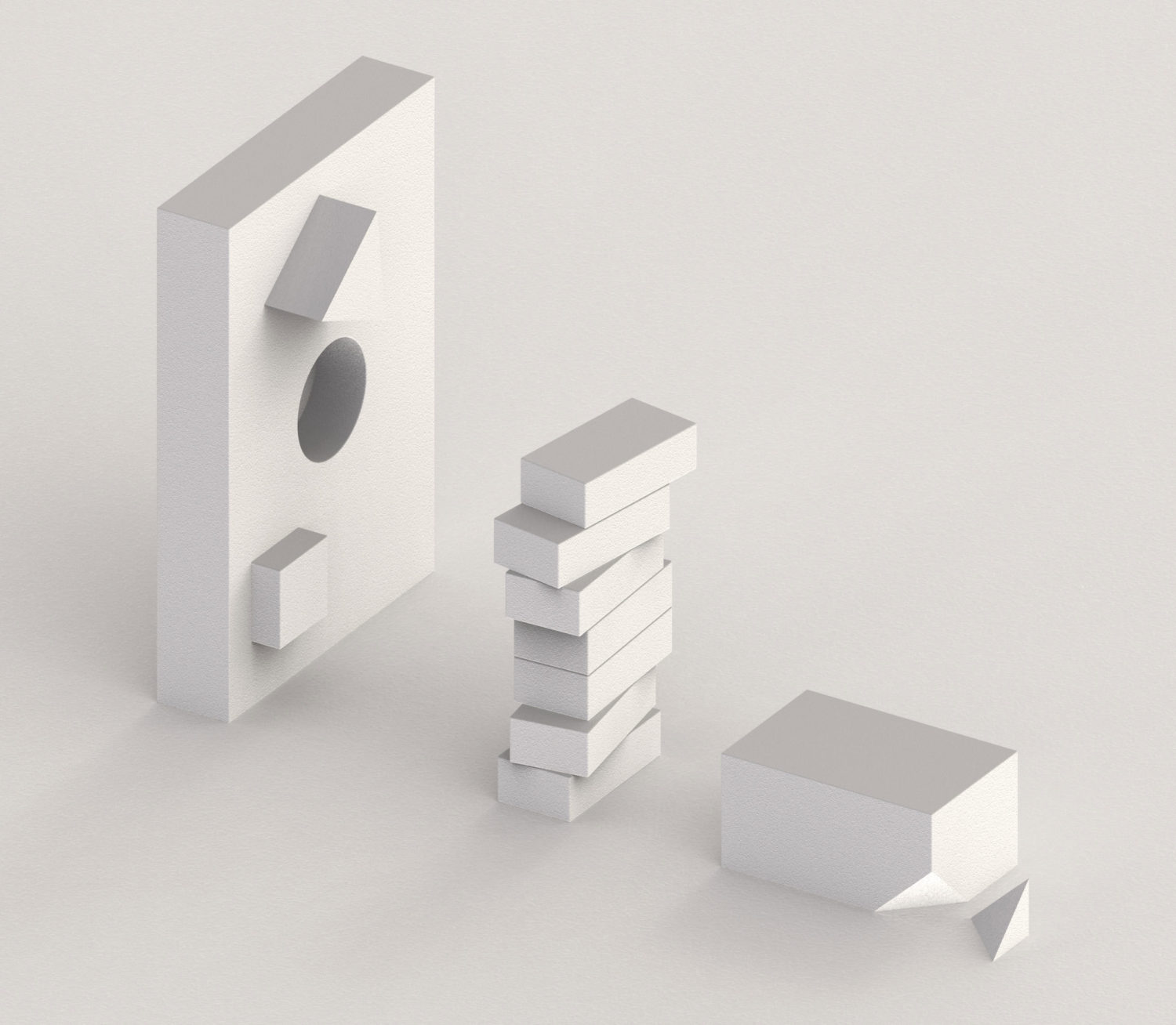 Our early concepts explored how we could create a highly functional wayfinding outcome that was still playful and unexpected, considering physicality (stacks of books, sliced cubes) and movement (forms pushing or pulling out of surfaces.)
Monotonal colours were chosen as a counterpoint to the visual complexity of the library setting, adopting additional colours from City of Sydney's existing brand palette for consistency with the City's Branded Environments strategy.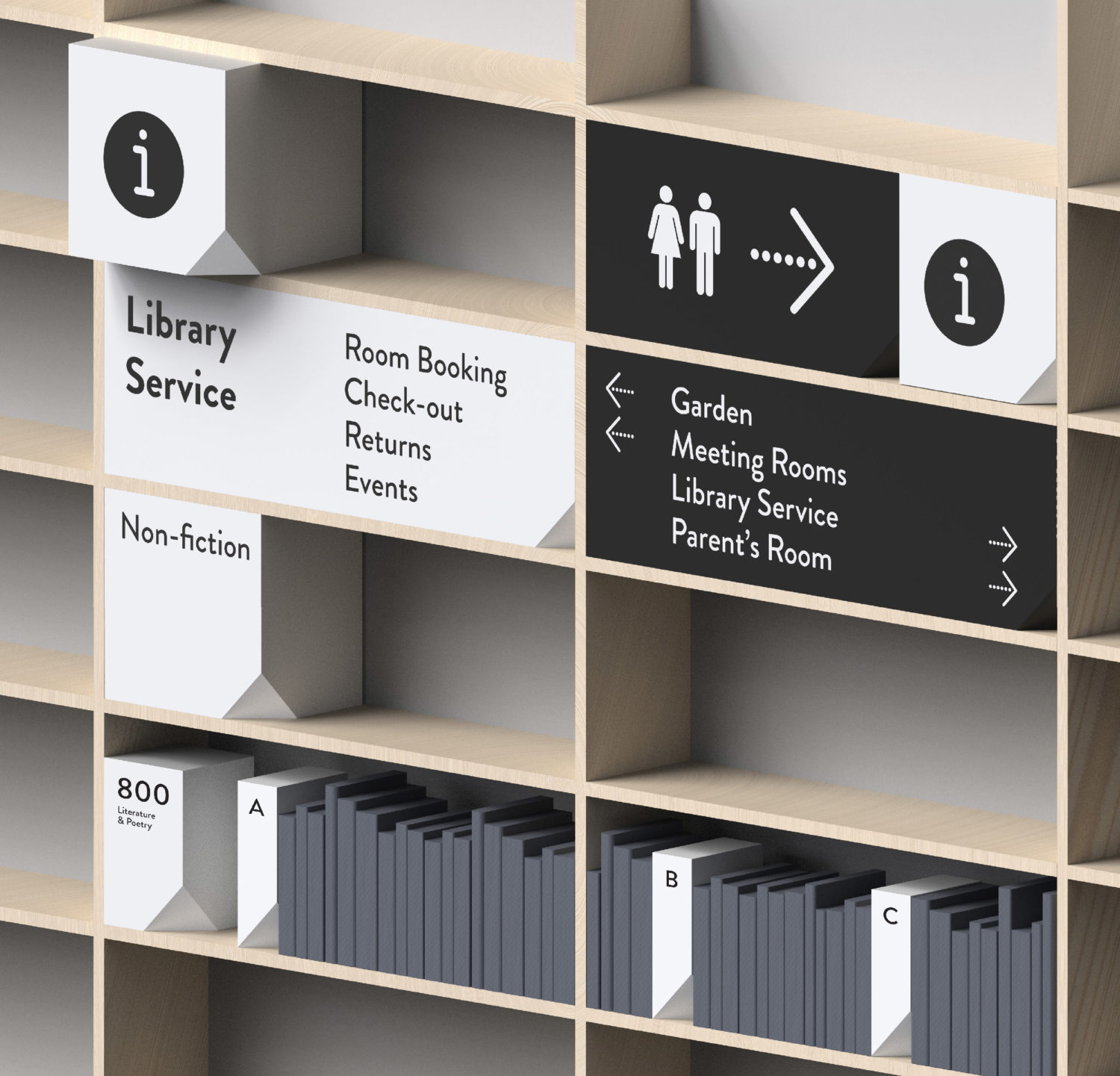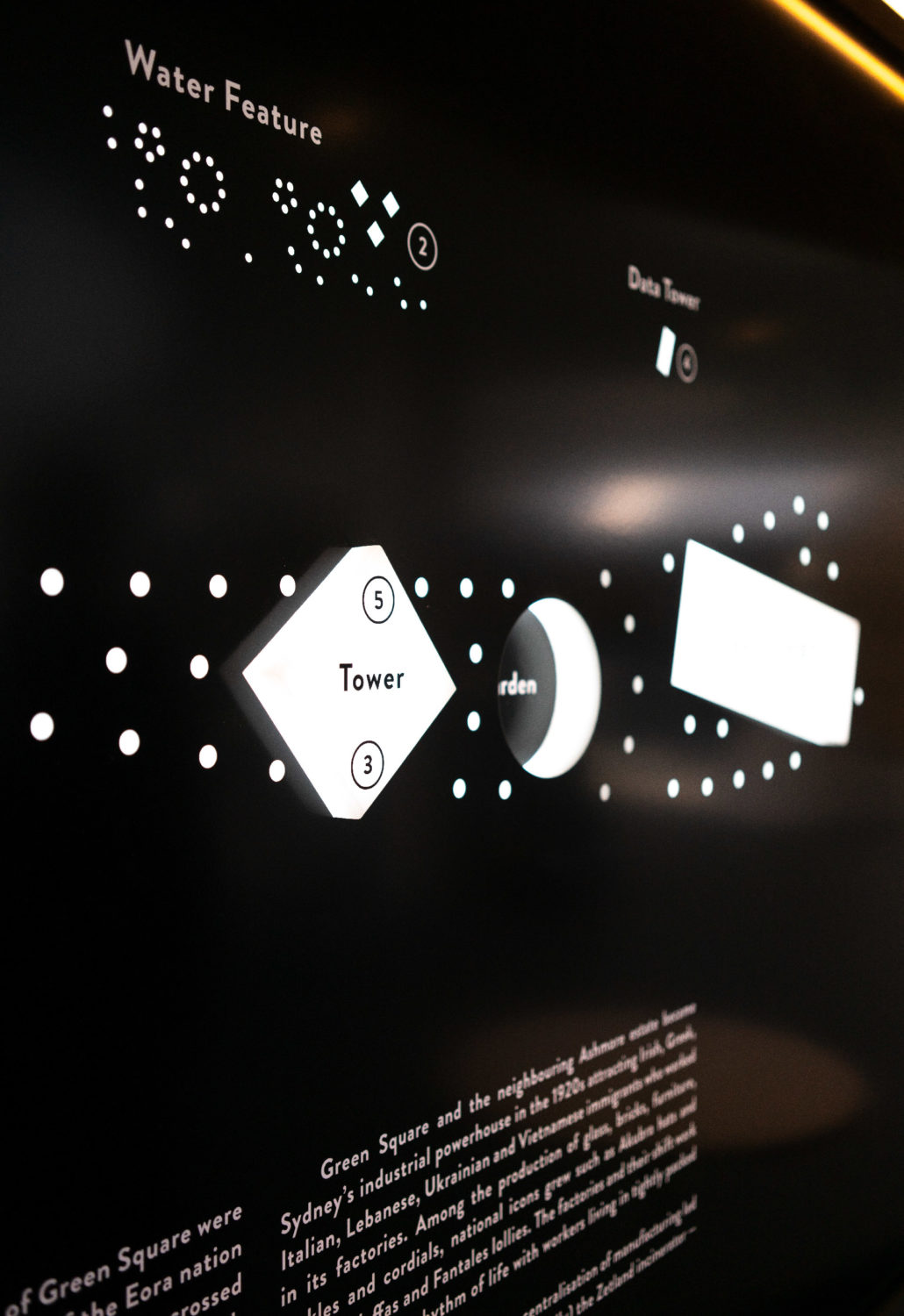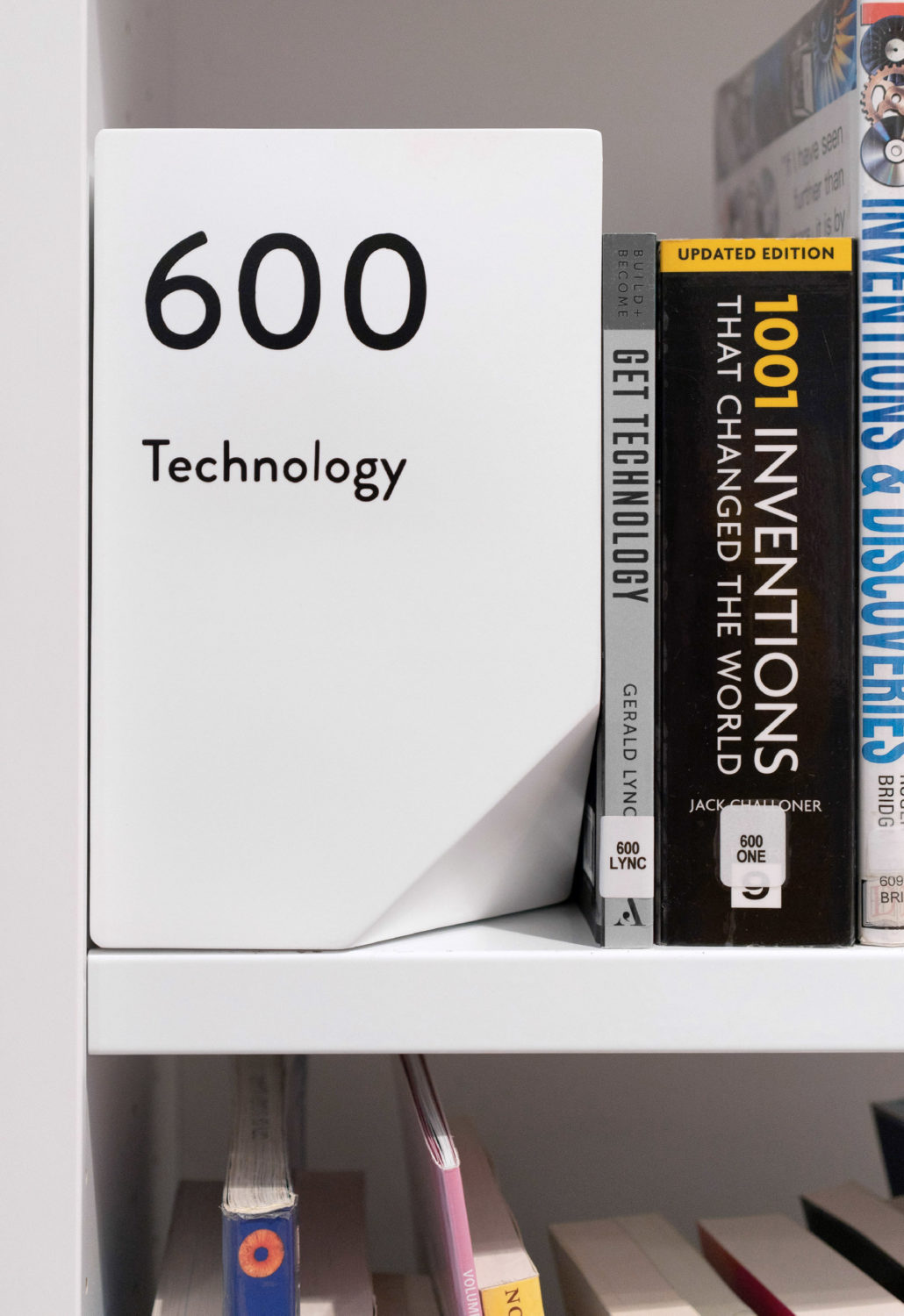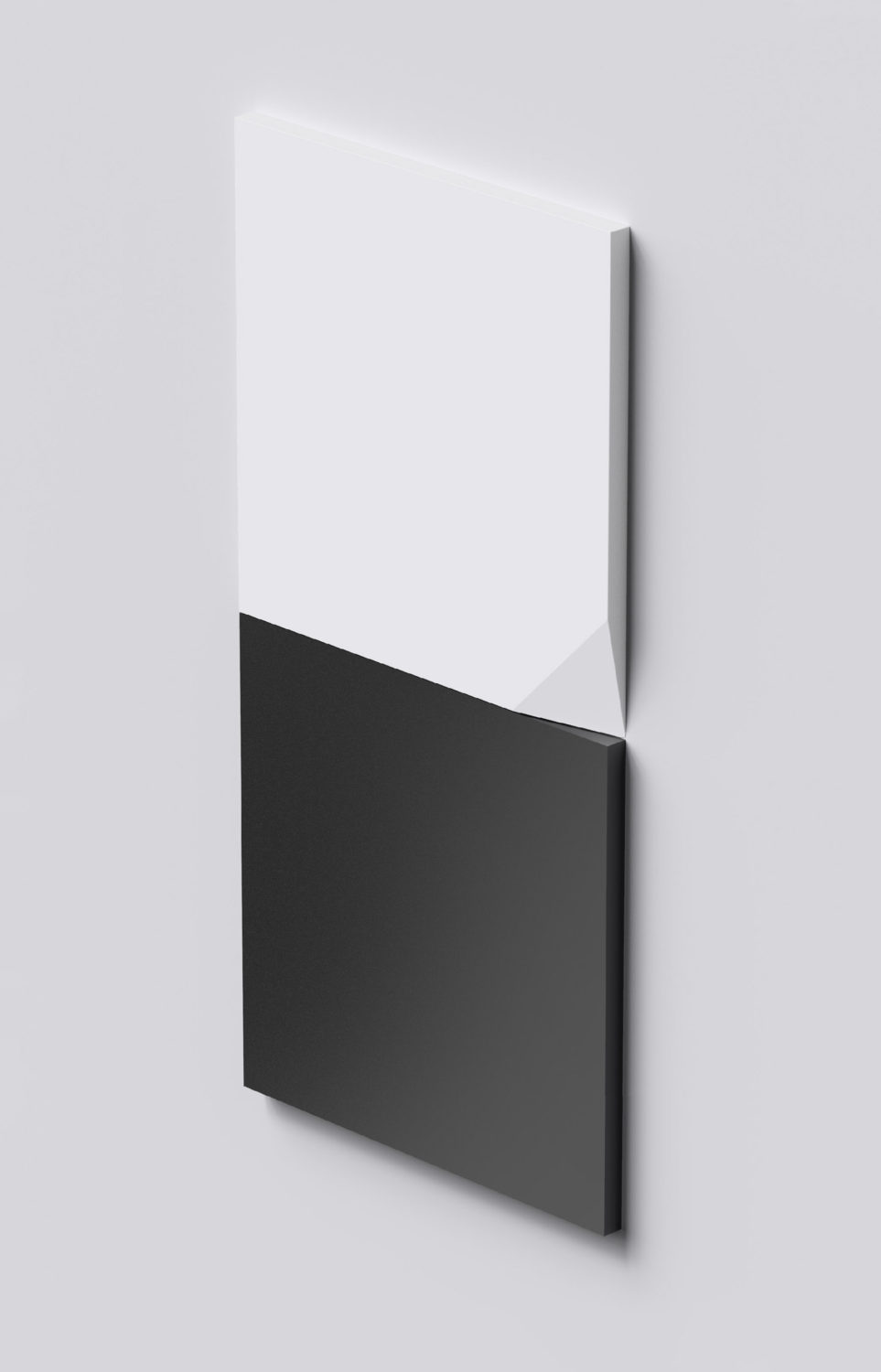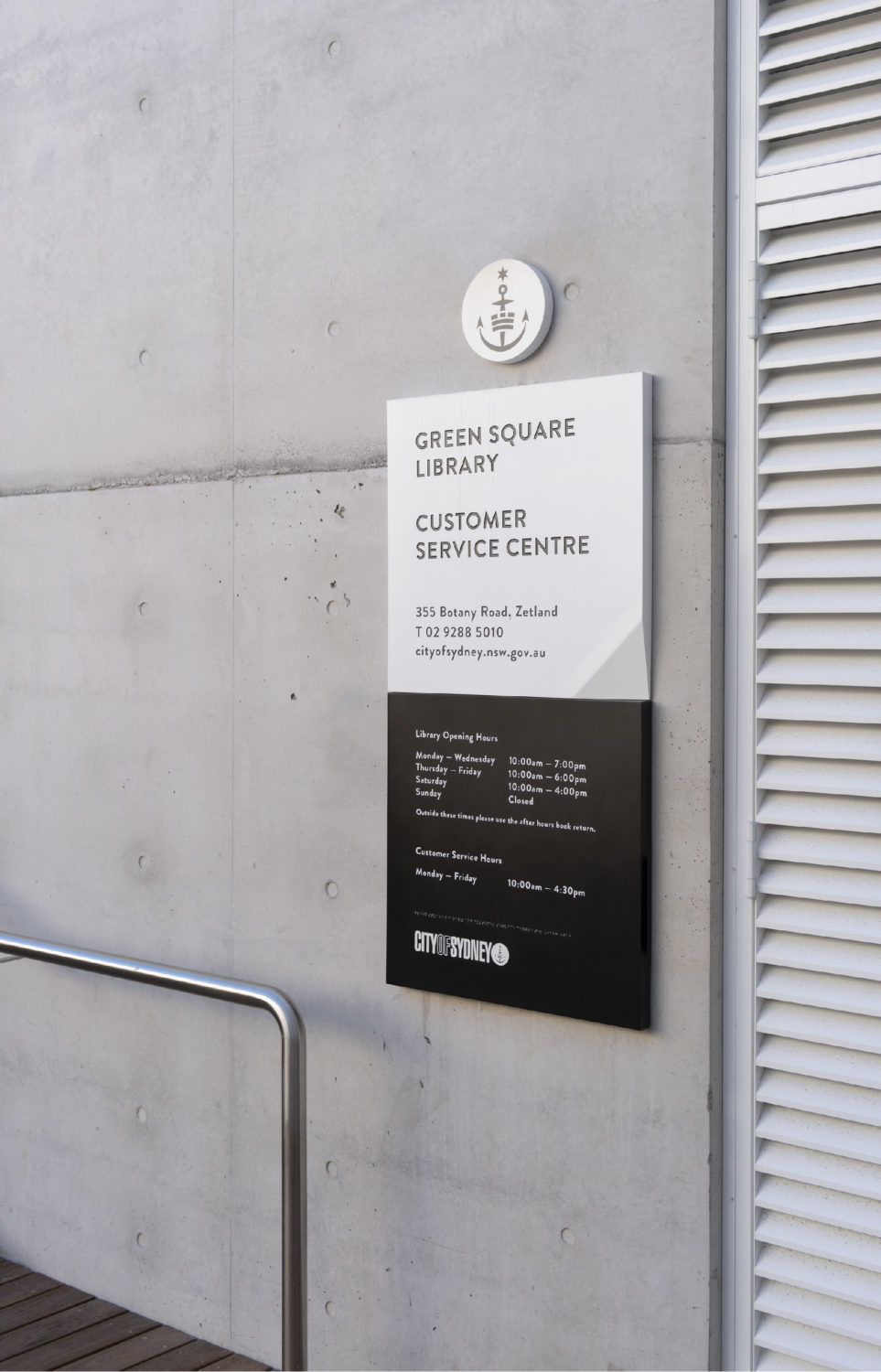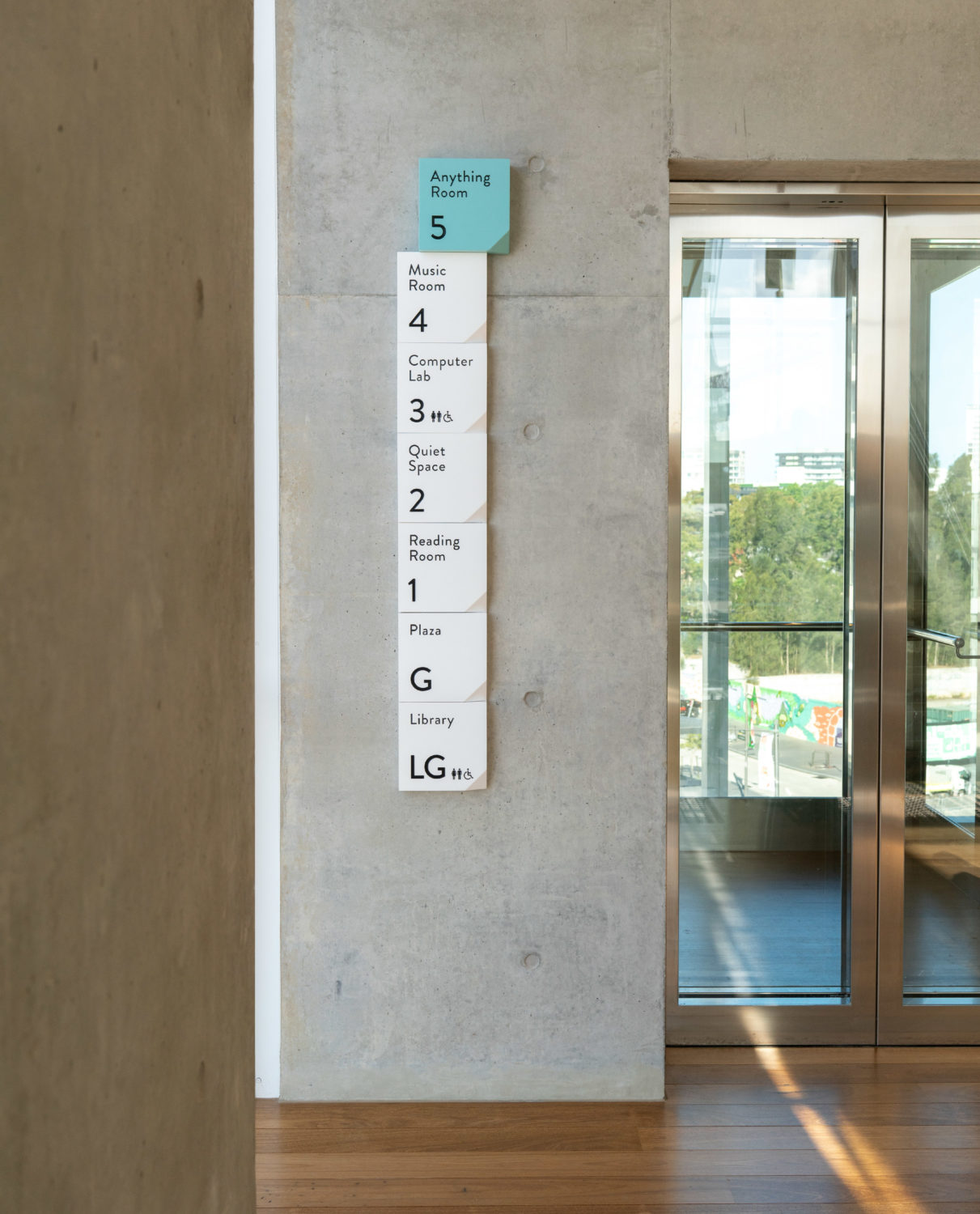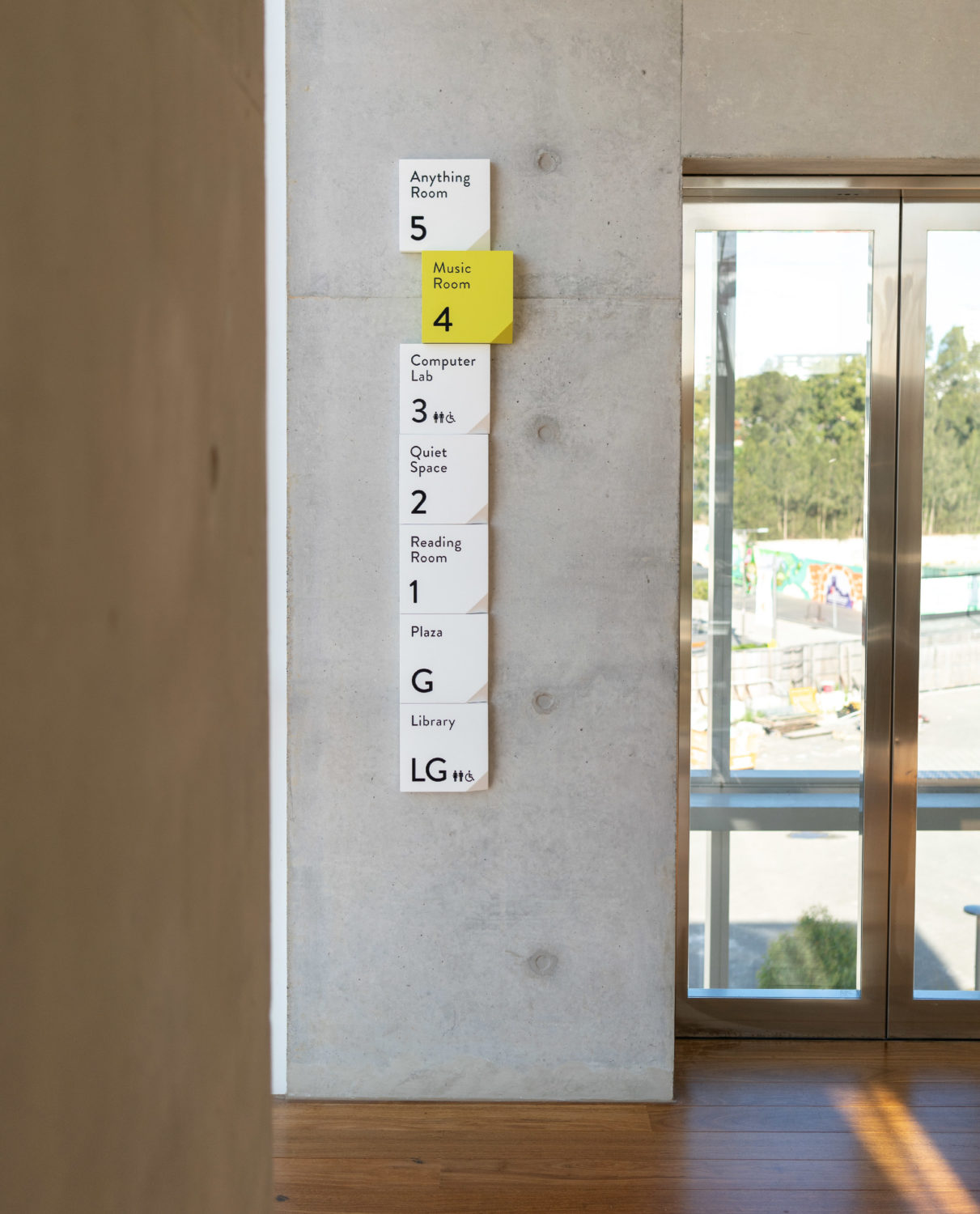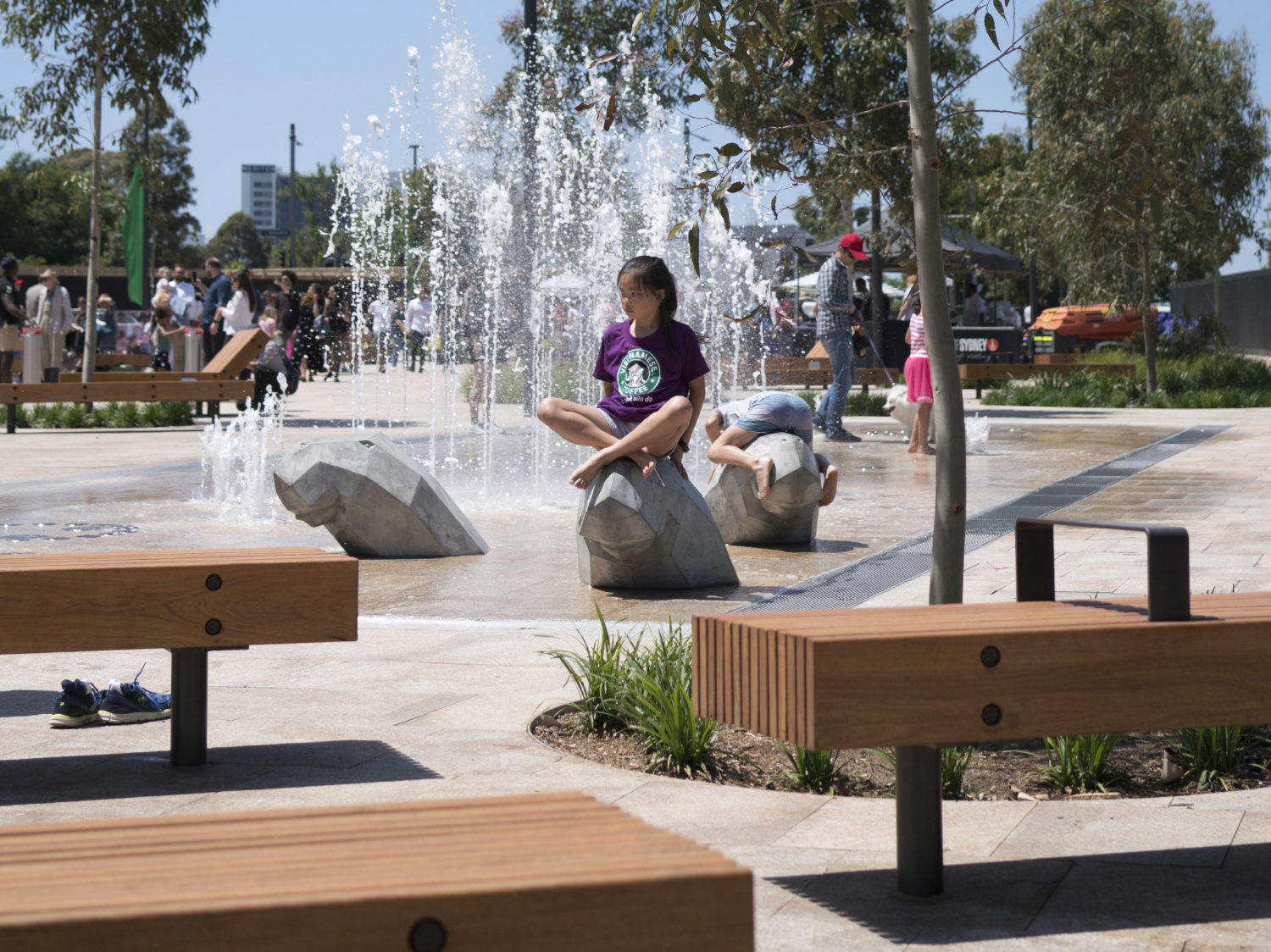 We created several interpretive concepts to express the area's history. Dugong remains had been found nearby, so we expressed this link as sculptures to encourage children to interact with the plaza water feature. We modelled an anatomically realistic dugong, then created an abstracted interpretation to better connect to the architectural language.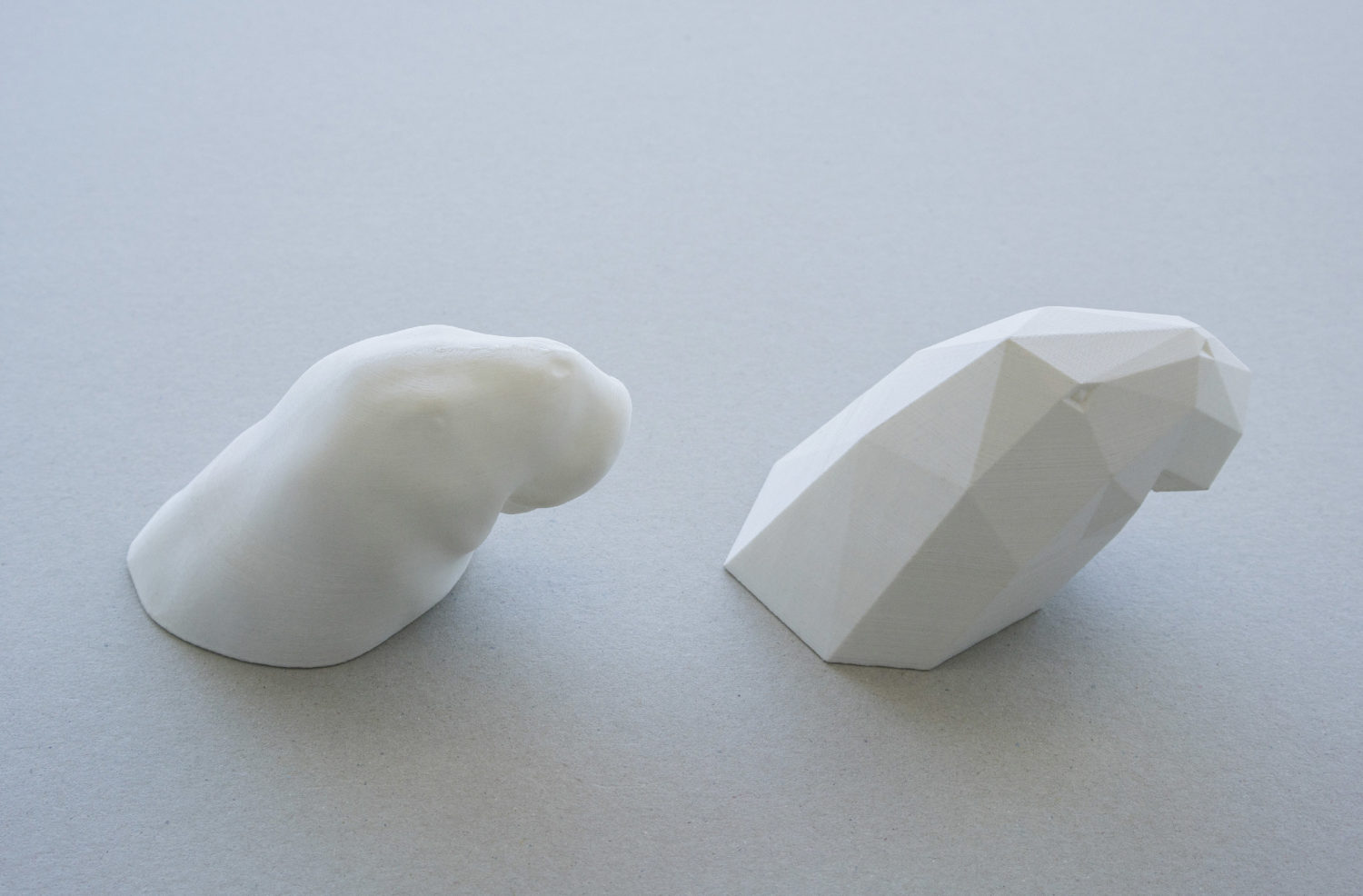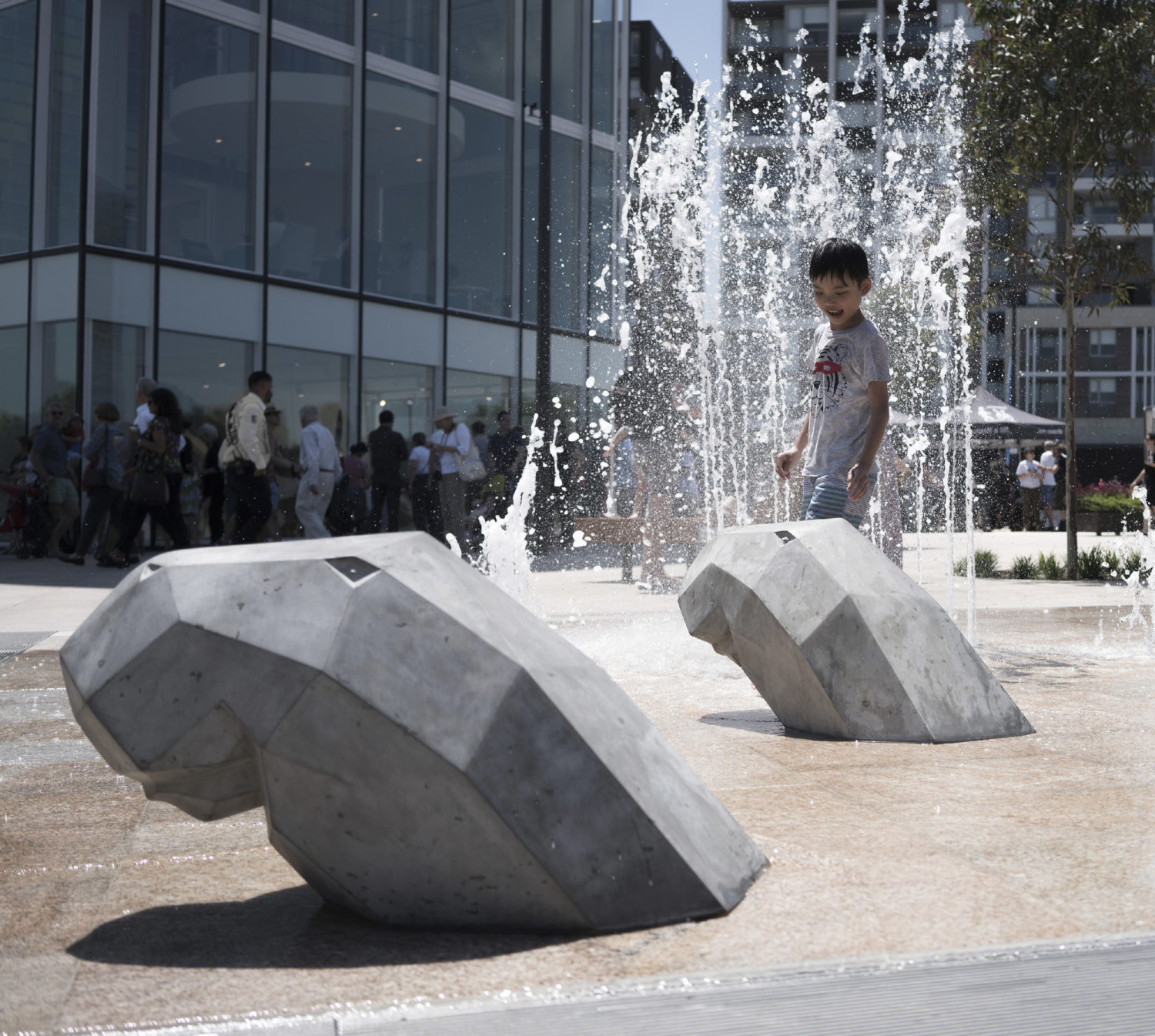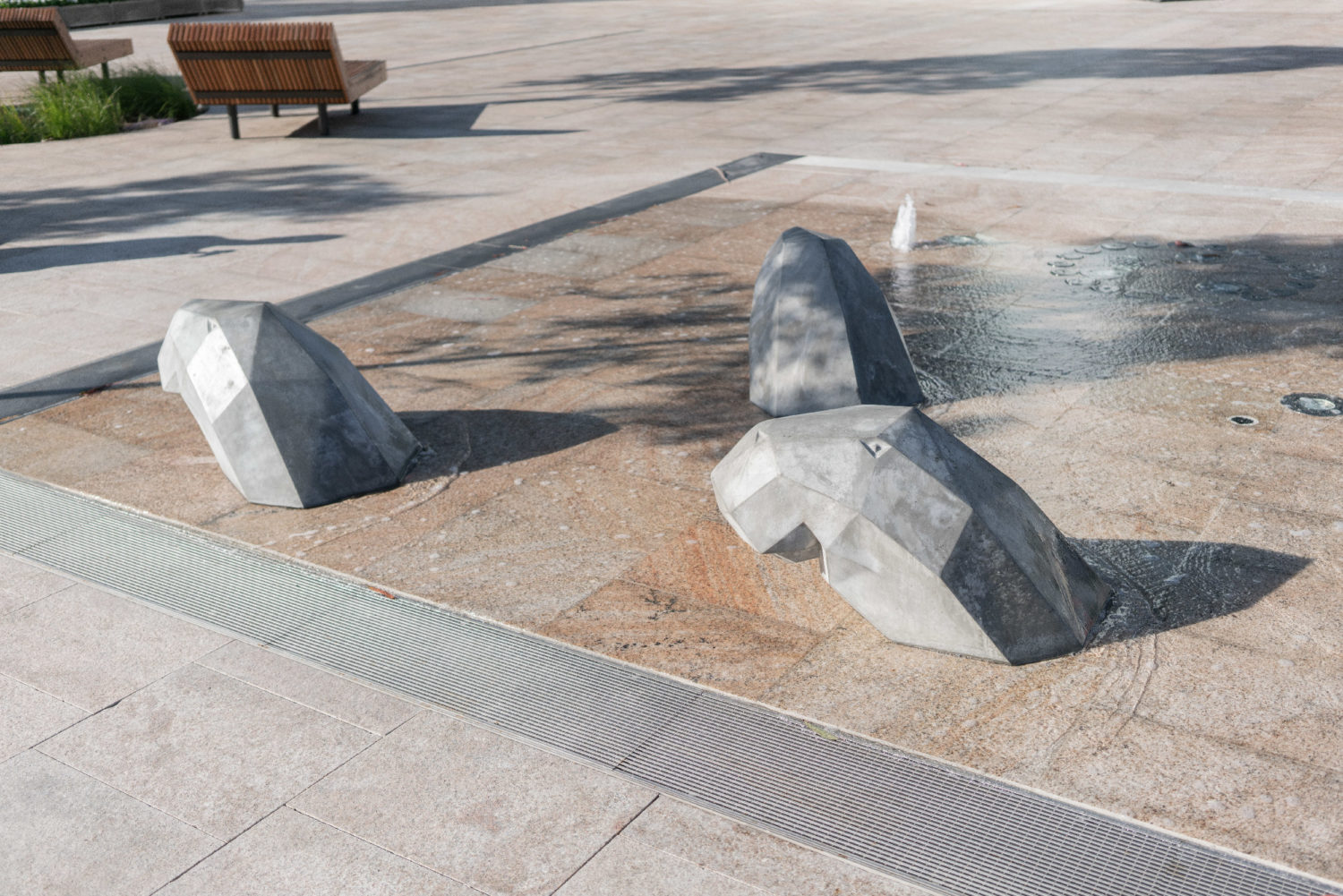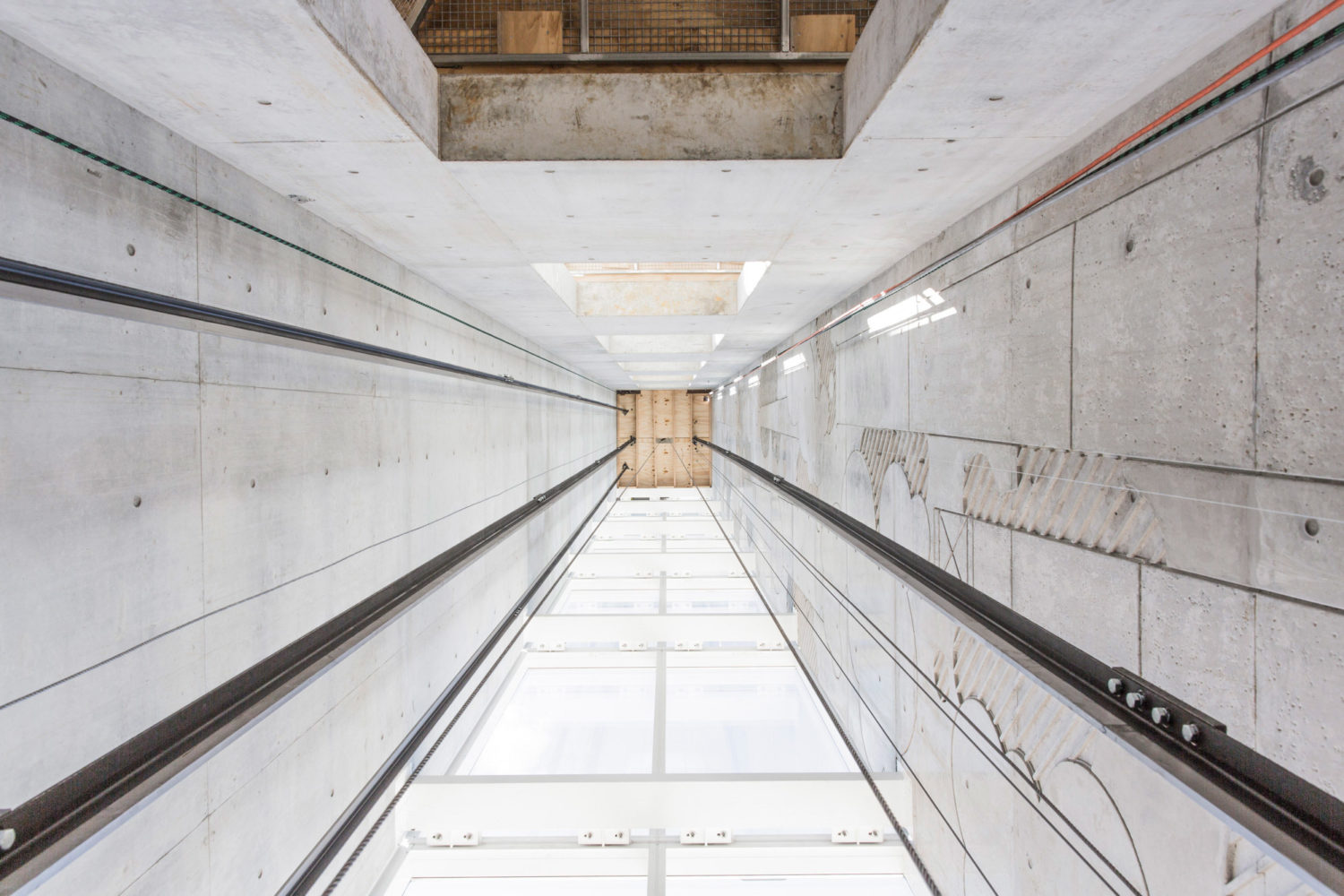 The interpretive work in the tower called for a concept that could express the site's industrial past when Alexandria was covered in factory chimneys. We chose to create a six storey illustration that depicted tall brick chimneys belching smoke into the surrounding suburbs.

Our artwork — spanning six levels — was moulded into the pour of the lift shaft for the tower. The artwork can be viewed on the move from the glass elevator.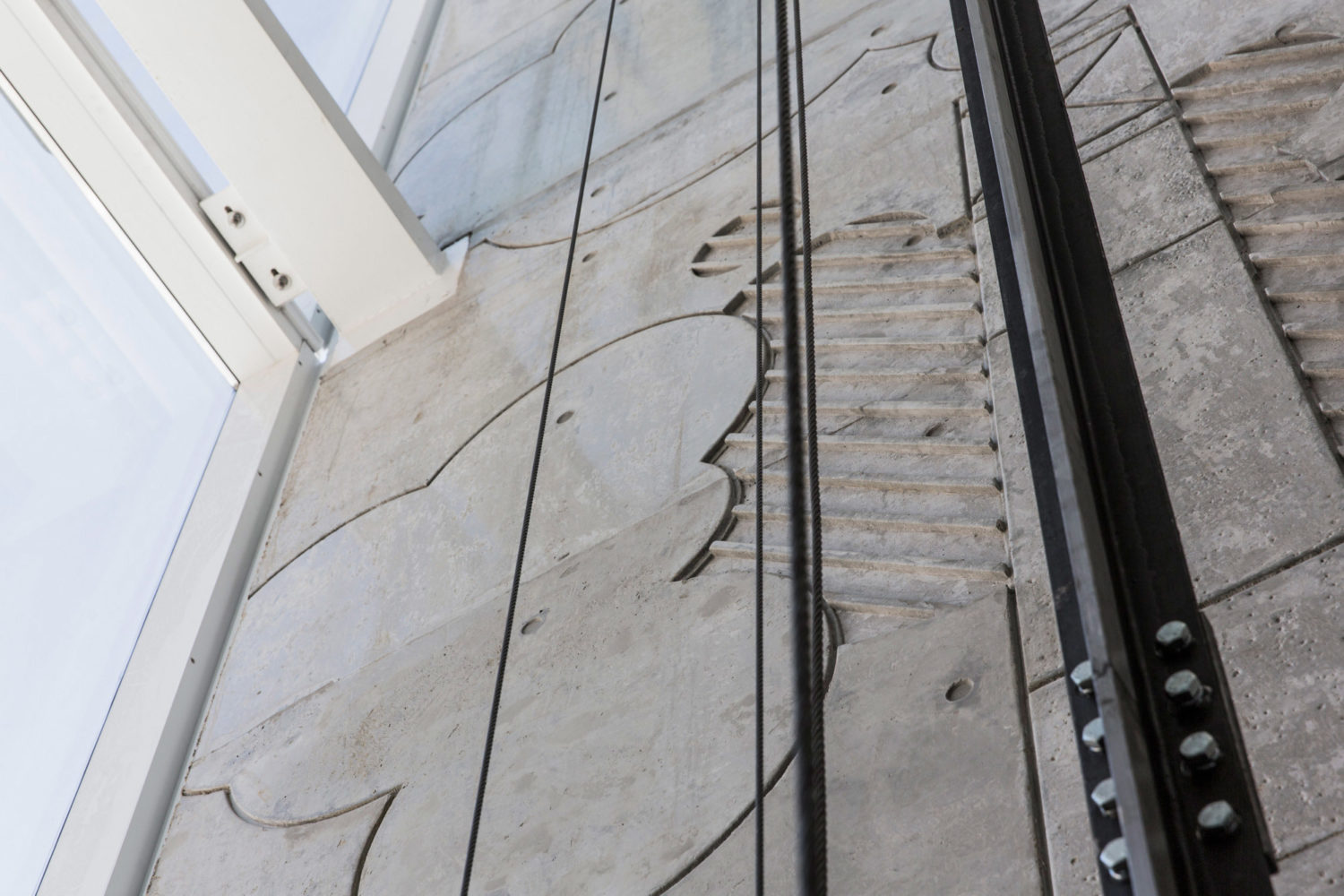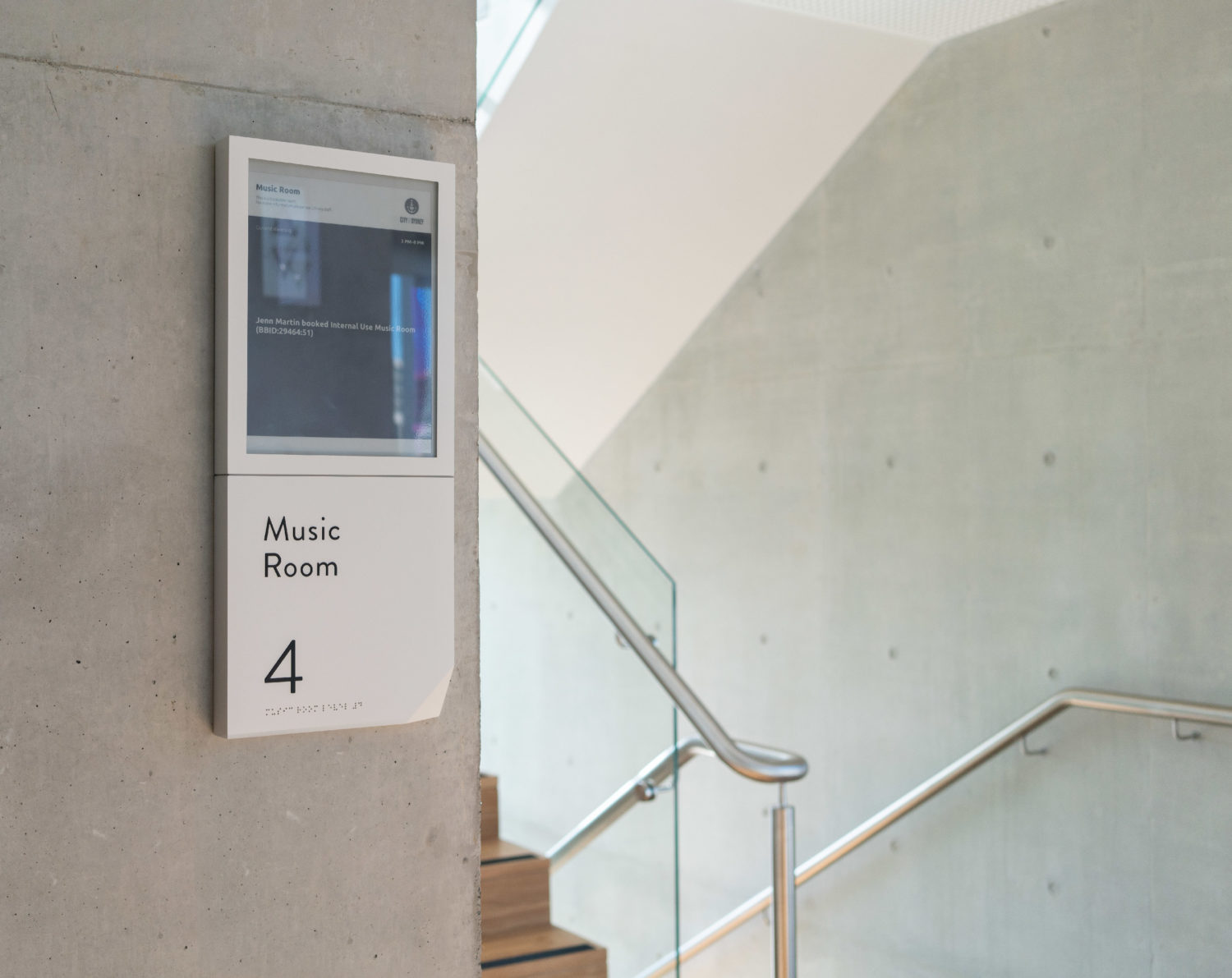 As a more efficient method of managing the library's internal booking system, we proposed e-ink screens for all meeting rooms throughout the Library and Tower.