Sydney Living Museums
Hyde Park Barracks Exhibition – Surveillance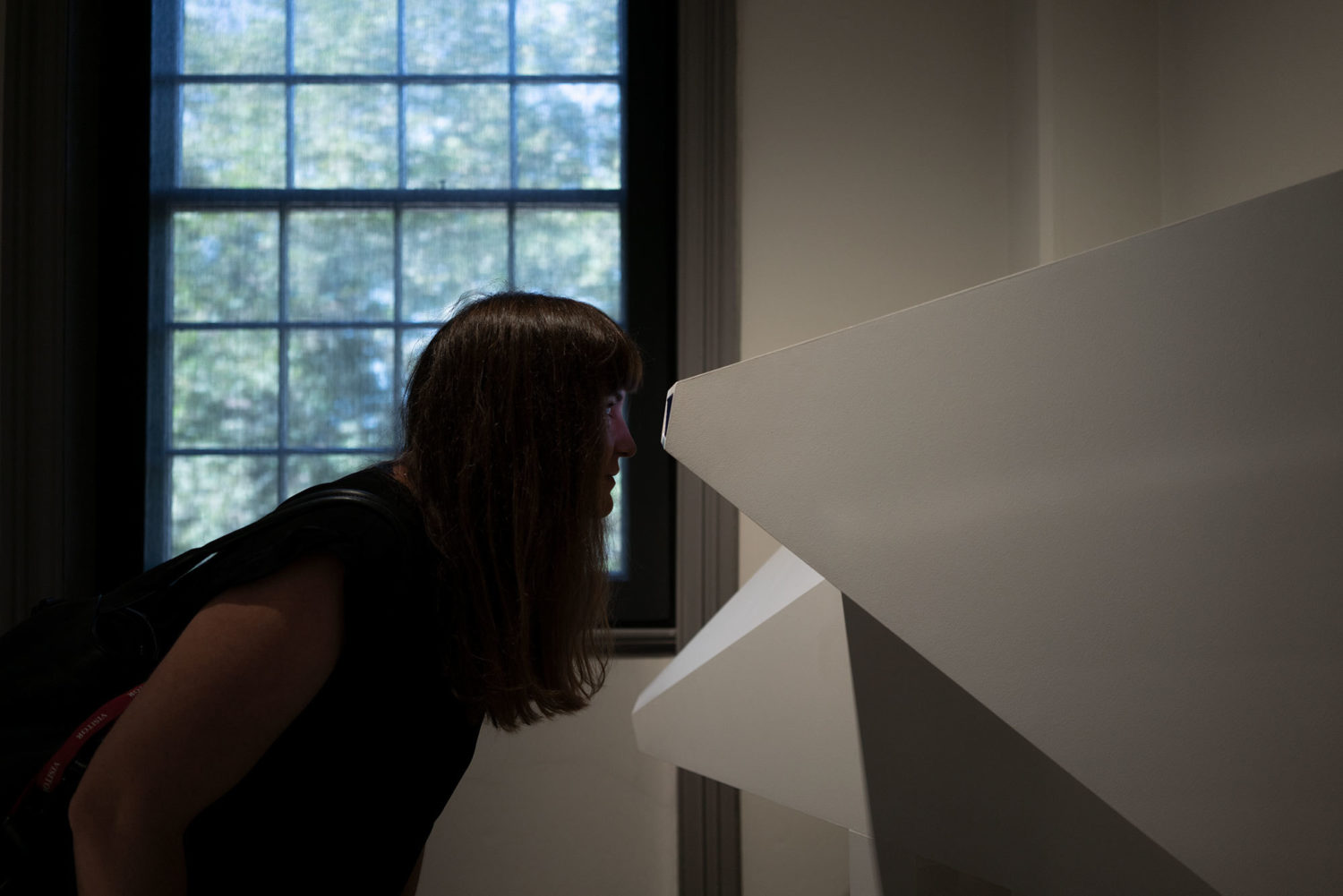 Bringing history to life, the Hyde Park Barracks Museum renewal project centres on telling a significant part of Australia's convict story, its impact on First Nations people and the site's early contribution to immigration.
Collider was engaged to create three distinctive displays as part of the exhibition experience.
One of three displays is the Surveillance animation. Designed to mimic the Hyde Park Barracks' original 'Squint' holes from the 1800s, which allowed the overseers to check up on convicts, the installation is viewed through an intimate peep-hole style viewing device, looking through to a digital screen.
The physical installation, coupled with a screen-based 3d animation, with camera angles within the screen sequences that were designed to feel voyeuristic and observational, gives a 'fly-on-the-wall' feeling to the observer.
The animation was created in Unity as a real-time, game engine style world. Surveillance was also created to have changeability and dynamic variation between viewings so if the viewer watched a number of times or came back they may notice different elements.
Town settings and character and costume designs were meticulously designed to represent the personality of the historically accurate people represented in paintings and documentation from the 1800s.
Character performances and movement were created using motion capture techniques giving nuances and realistic human movement to the characters.