13 Rooms
Exhibition Identity & Campaign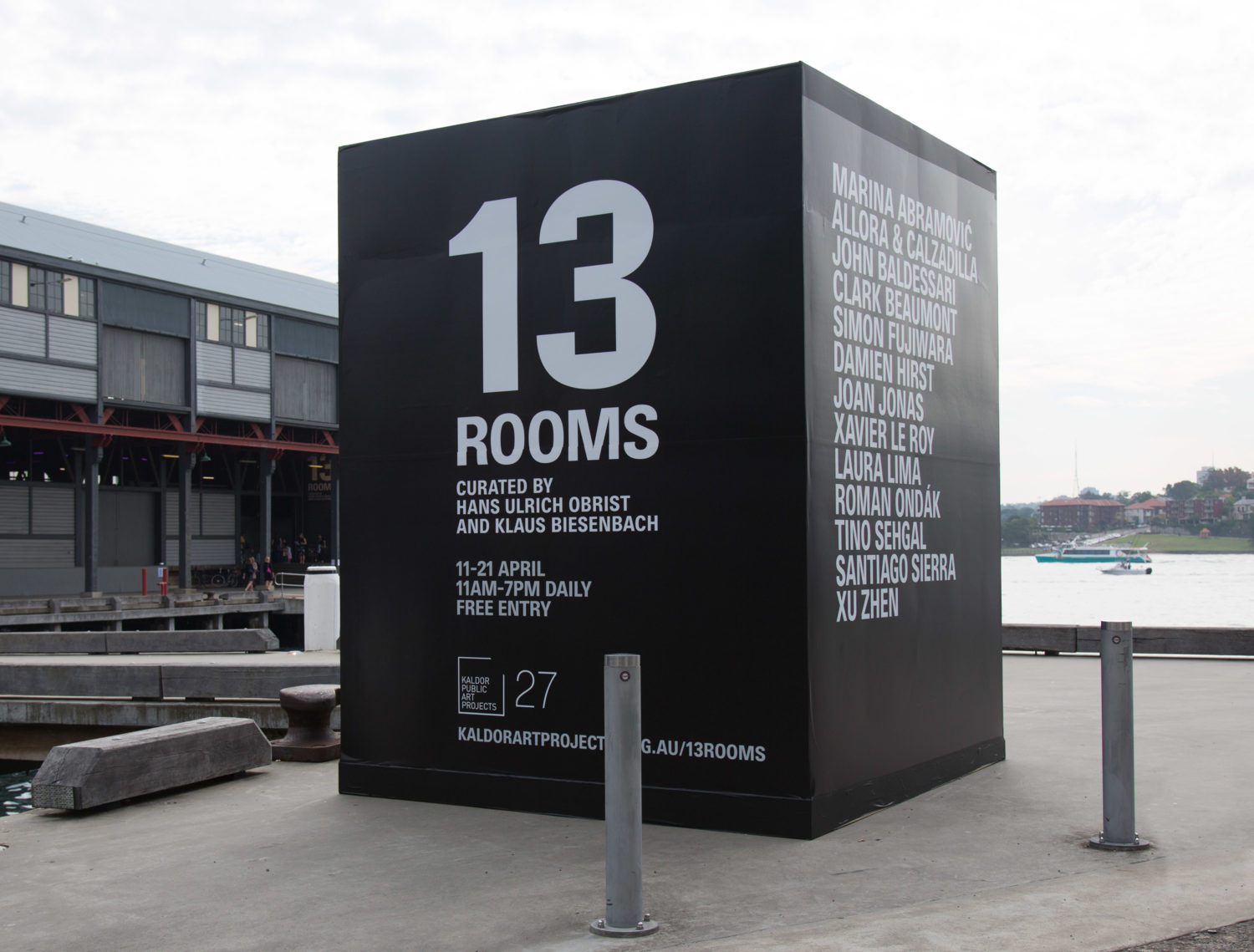 Collider provided the creative direction, collateral, signage and catalogue design for Kaldor Public Art Projects' ambitious performance art exhibition.
Our approach used monotonal typography to build the identity as a bold but neutral expression of what was a very diverse spectrum of artists.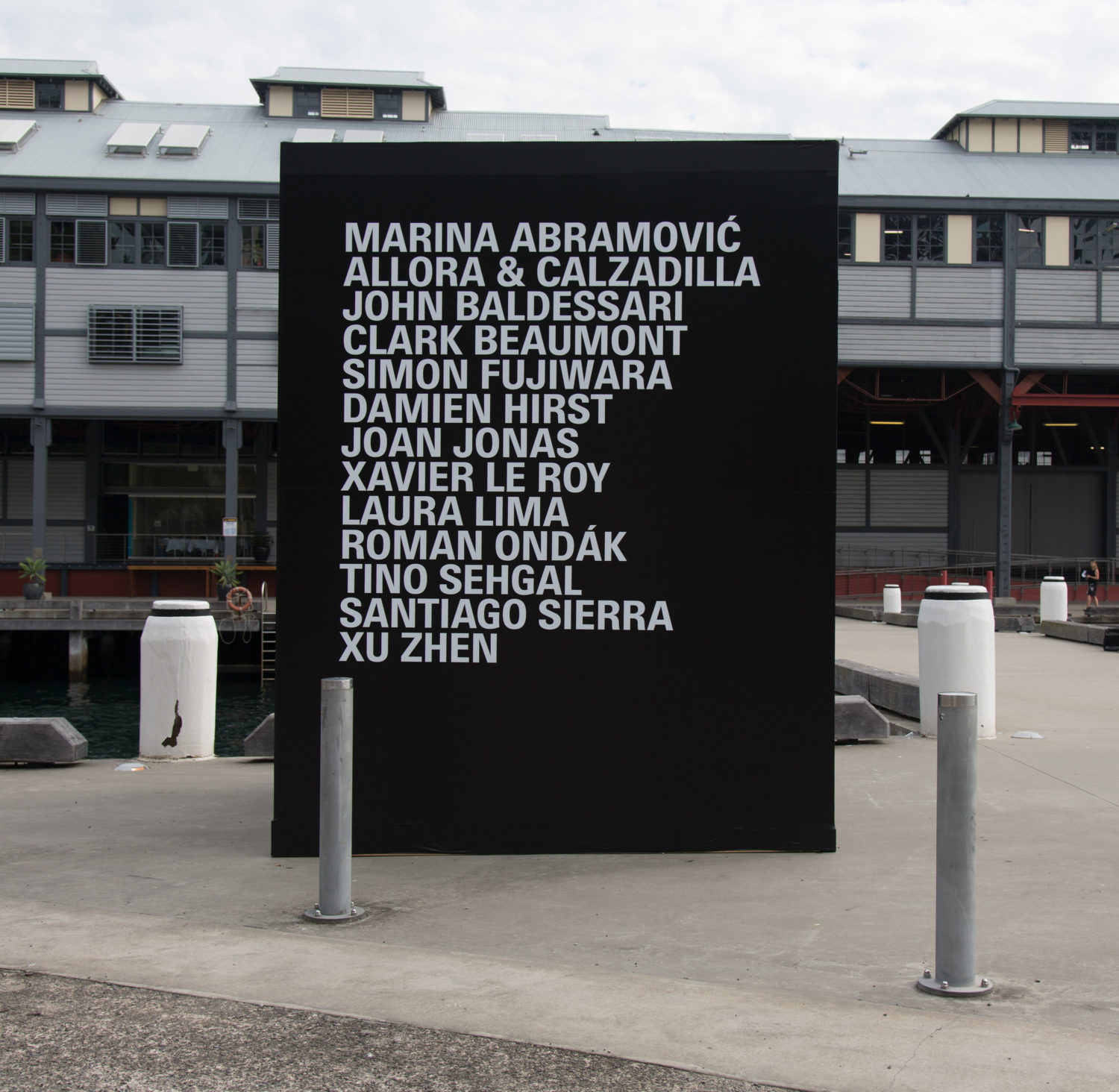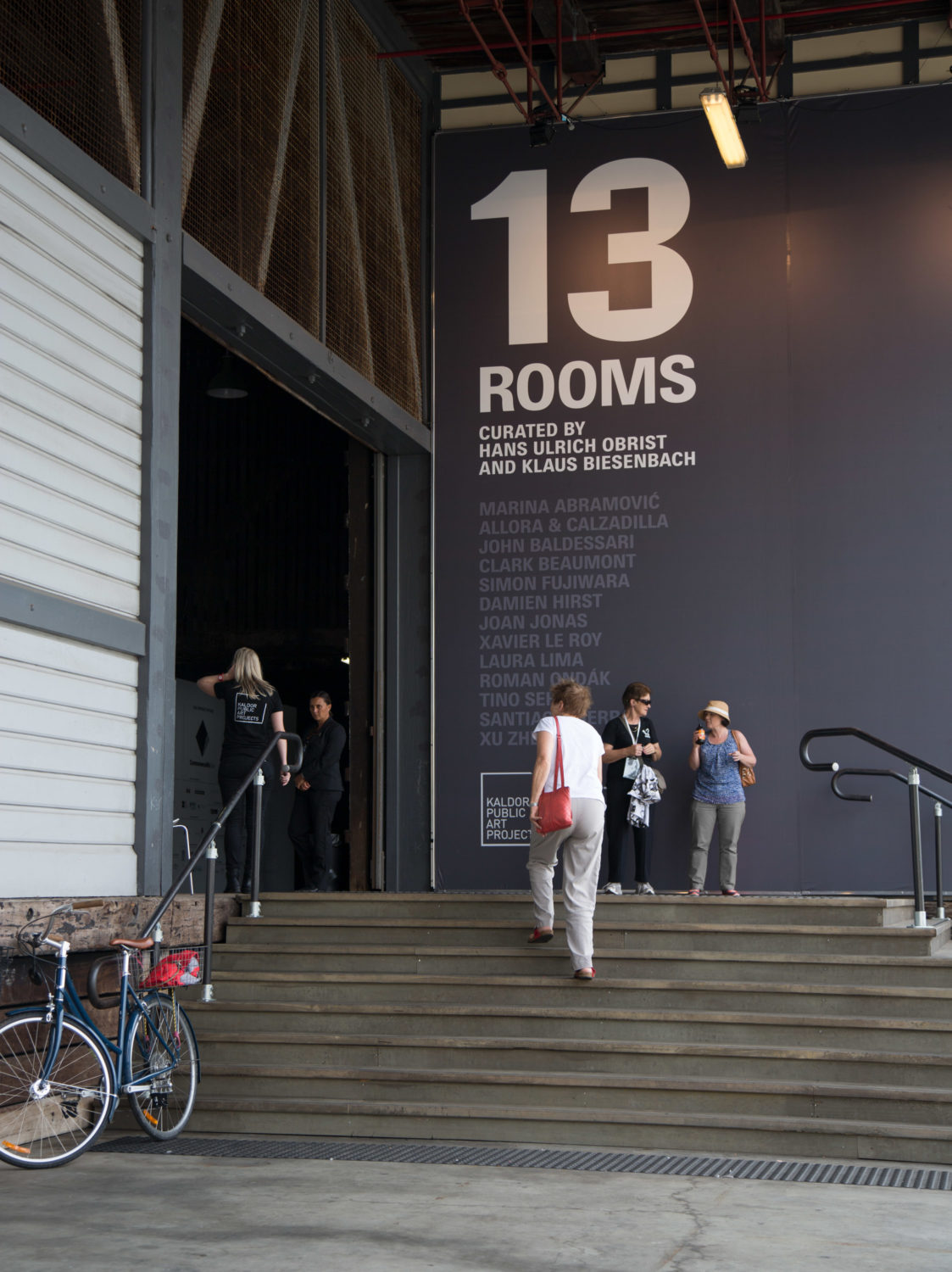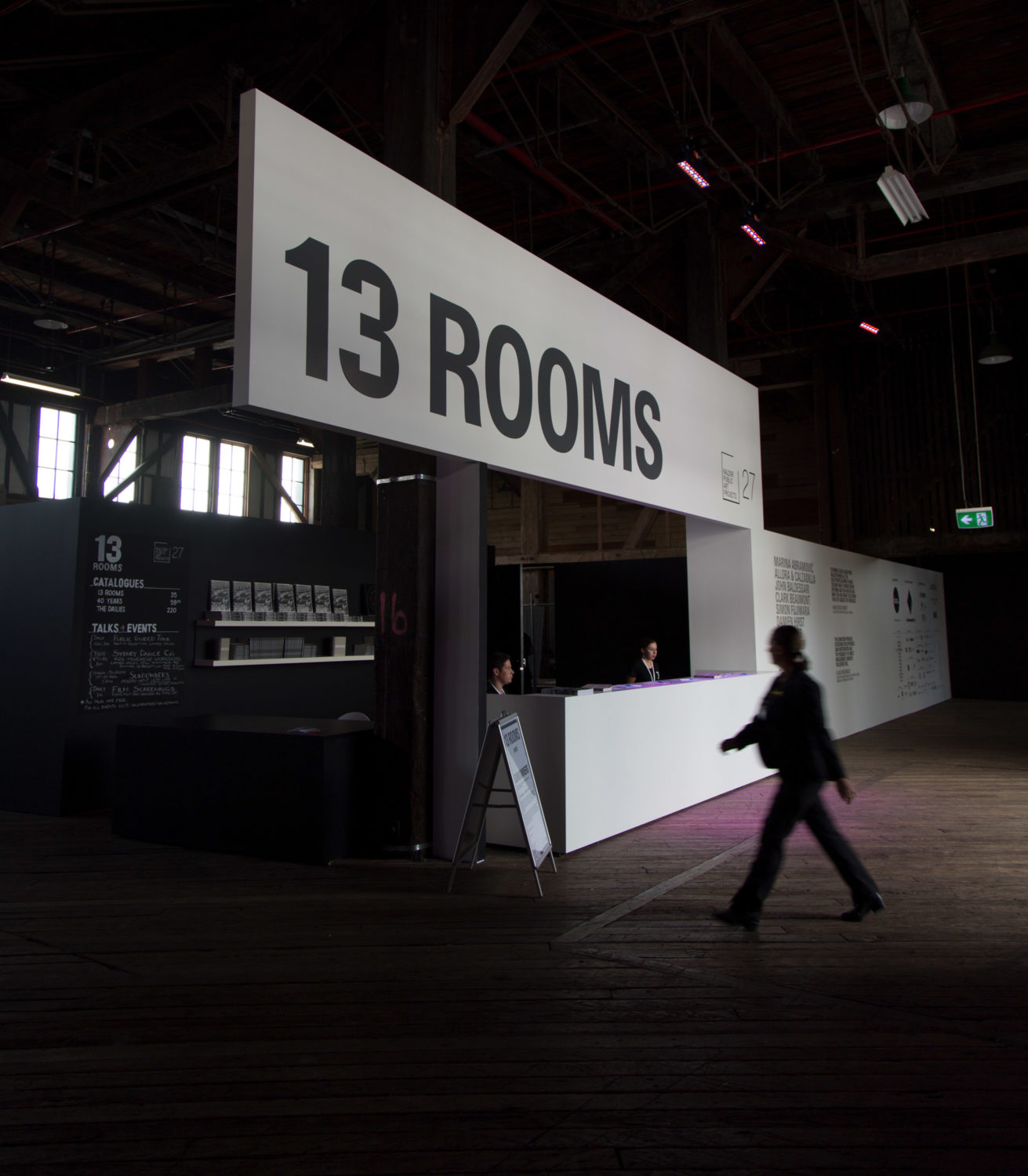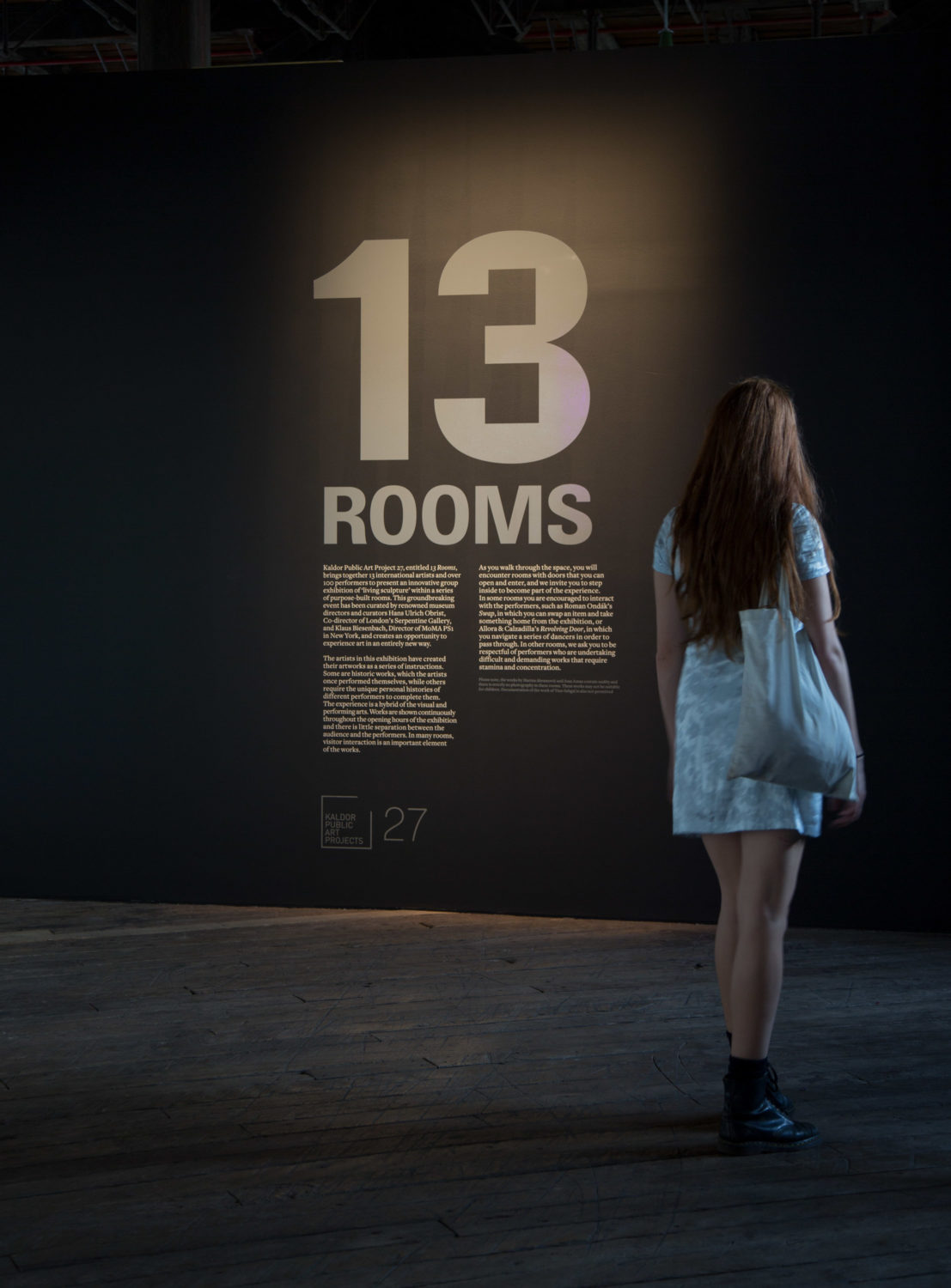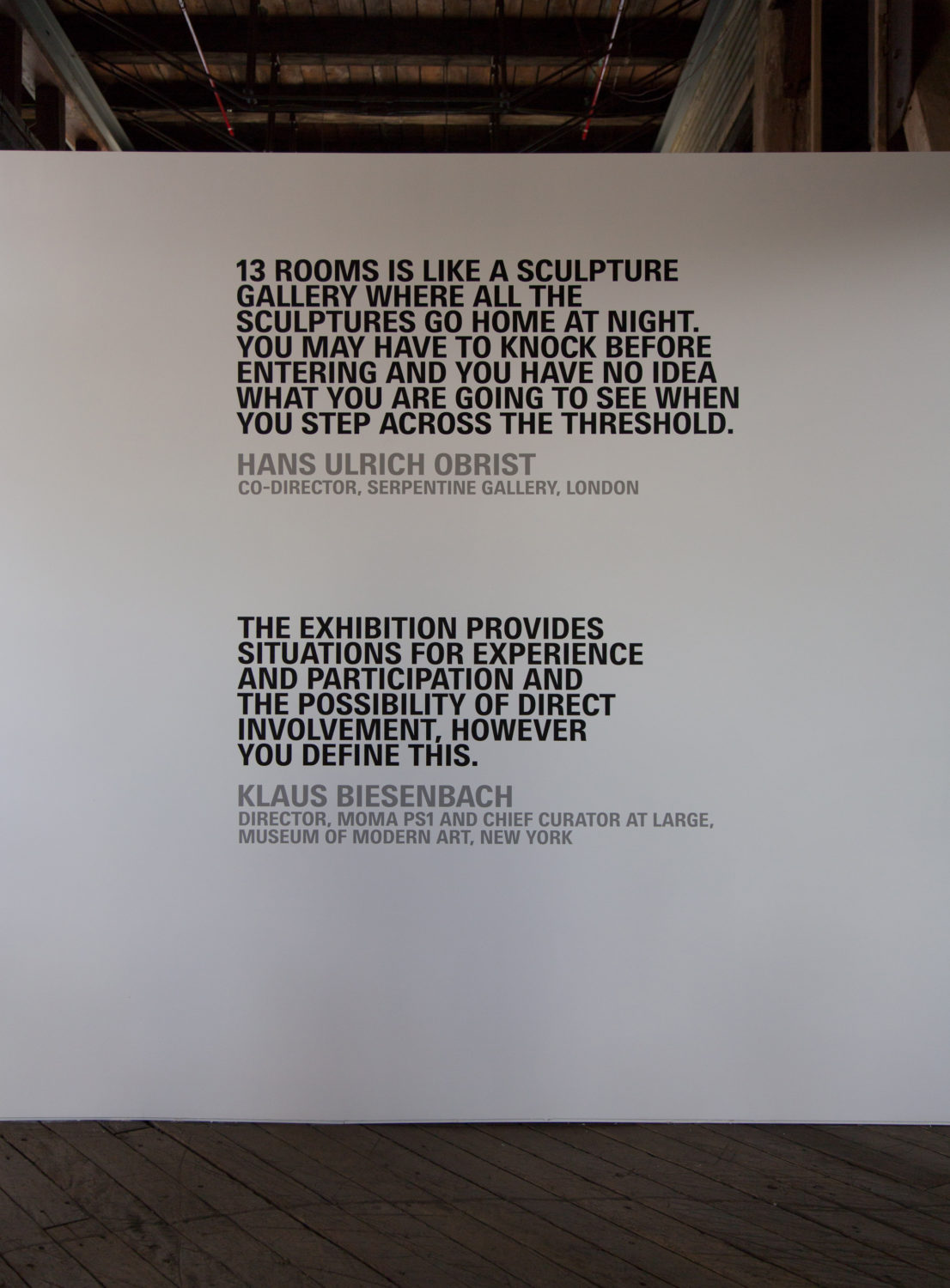 Following the simple identity, each of the performance spaces were marked with a stark, simple, artist title screen printed on the entry wall. Each piece of typography was framed by a simple square box, an echo of the square rooms enclosing each performance piece.