The Minderoo Foundation/MCSaatchi
The Plastic Forecast
The Plastic Forecast combines research on atmospheric plastic dynamics with traditional weather forecasts to estimate the daily 'plastic fall' in an easy-to-understand weather report to visualise the extent and weight of the problem.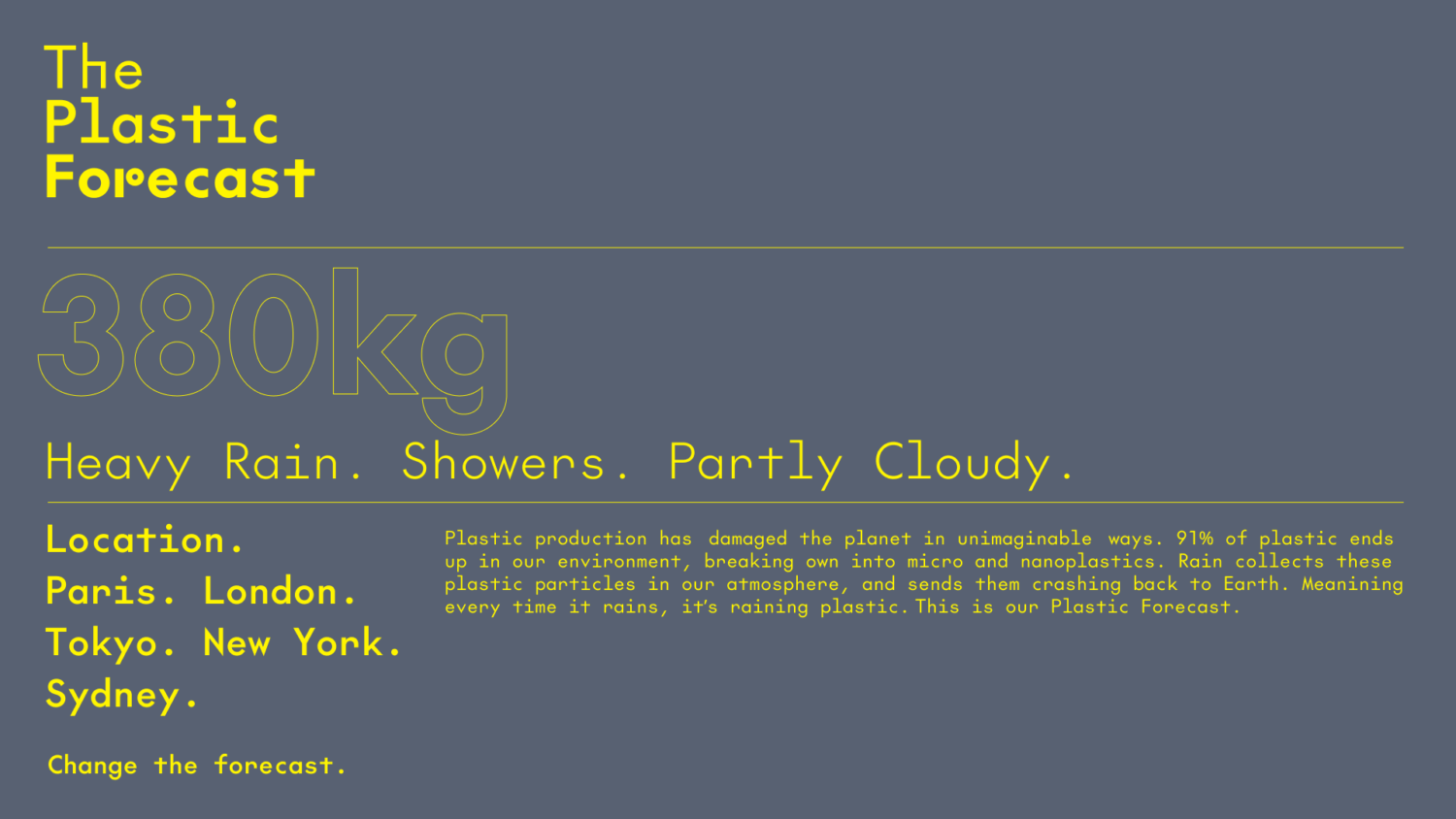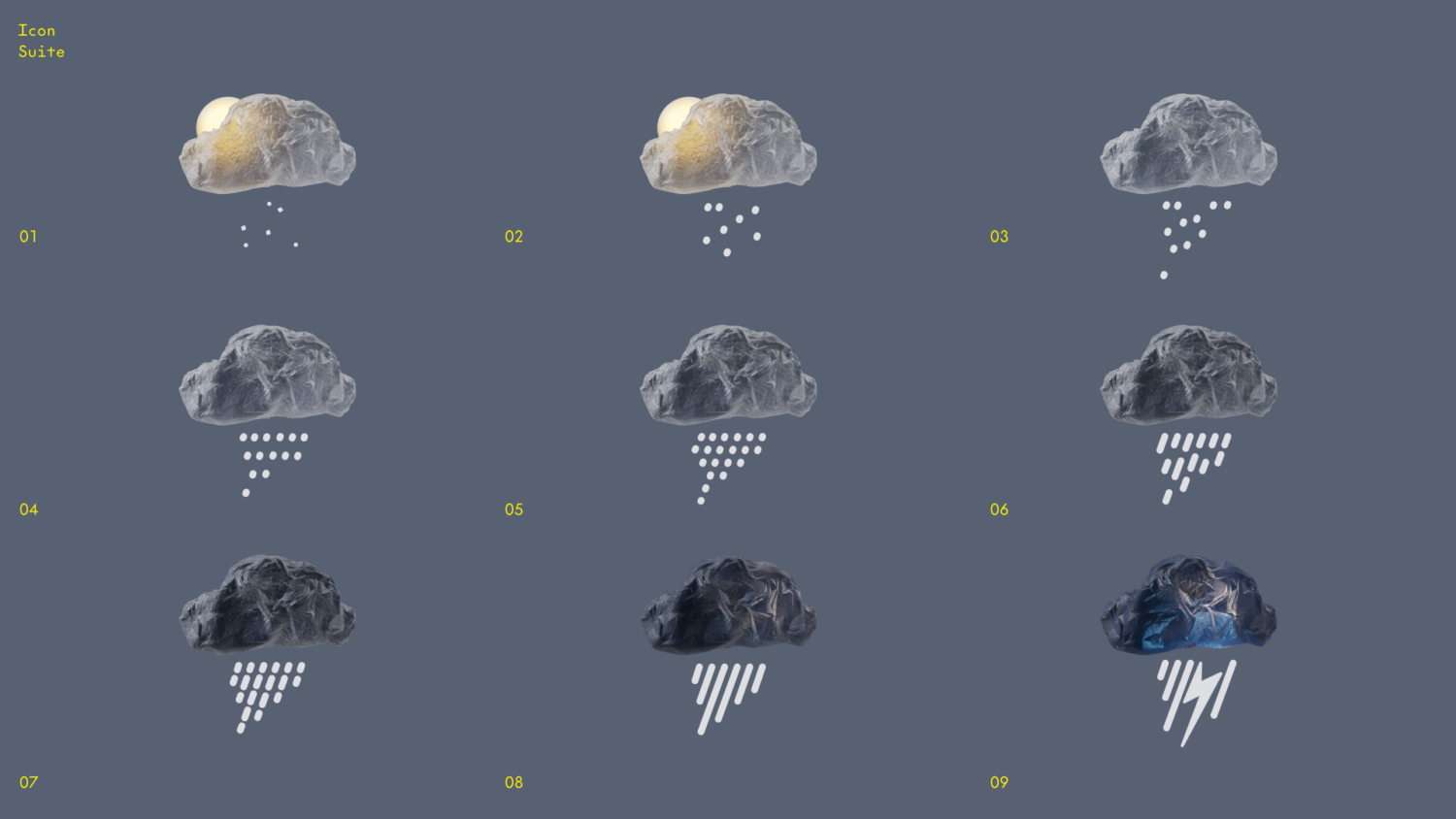 Nine different rain state sequences were created to allow the real-time weather system to match an animated sequence that best represented the current rainfall in Paris.
Collider Studio also worked with the M&CSaatchi team to curate and guide the identity and typographic direction for the project.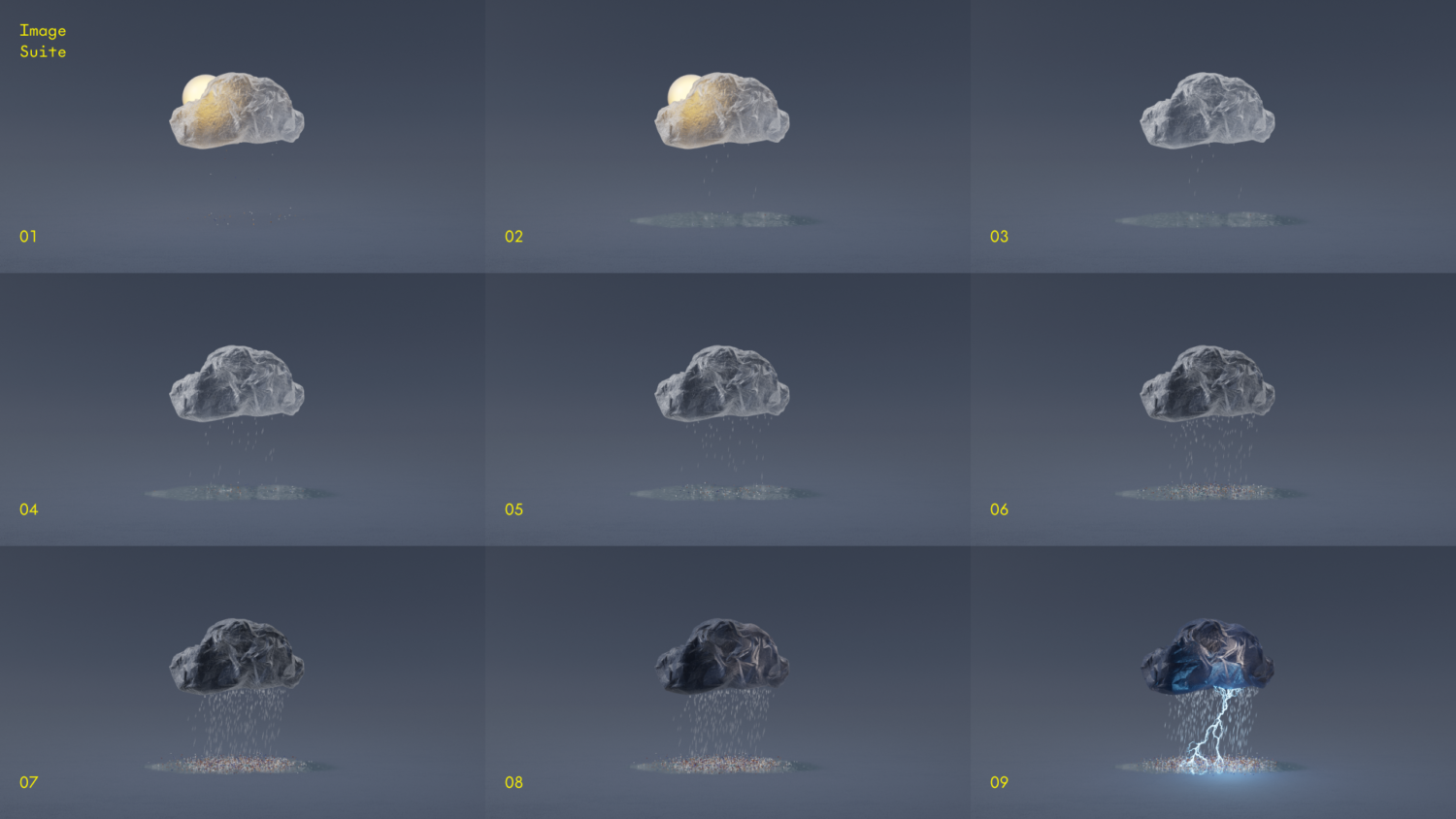 The Plastic Forecast campaign hopes to highlight this important issue to the 193 United Nations Member States that are currently negotiating a legally binding treaty to end plastic pollution. The second meeting (INC-2) of the negotiating committee was in Paris from 29 May to 2 June (2023), where The Plastic Forecast campaign was launched.
Collider worked with the team at M&CSaatchi to create and execute all the motion elements required for the online campaign and the overarching brand system for The Plastic Forecast website.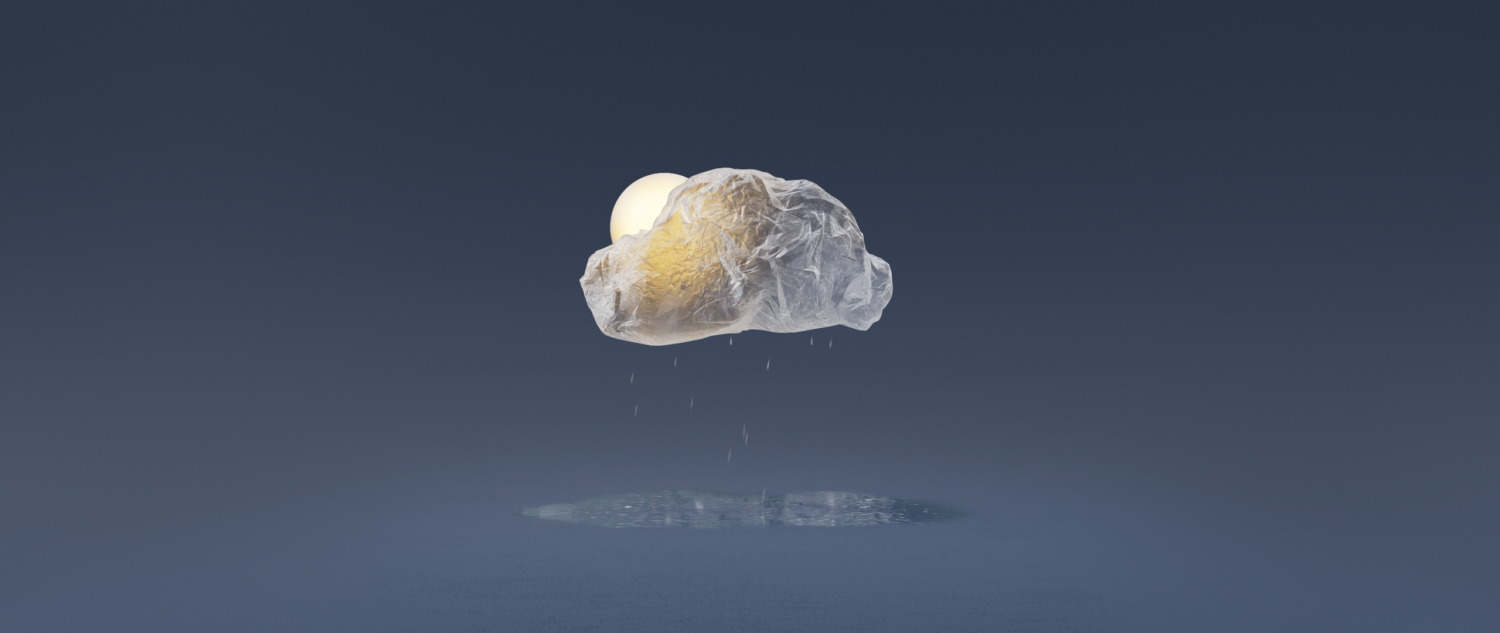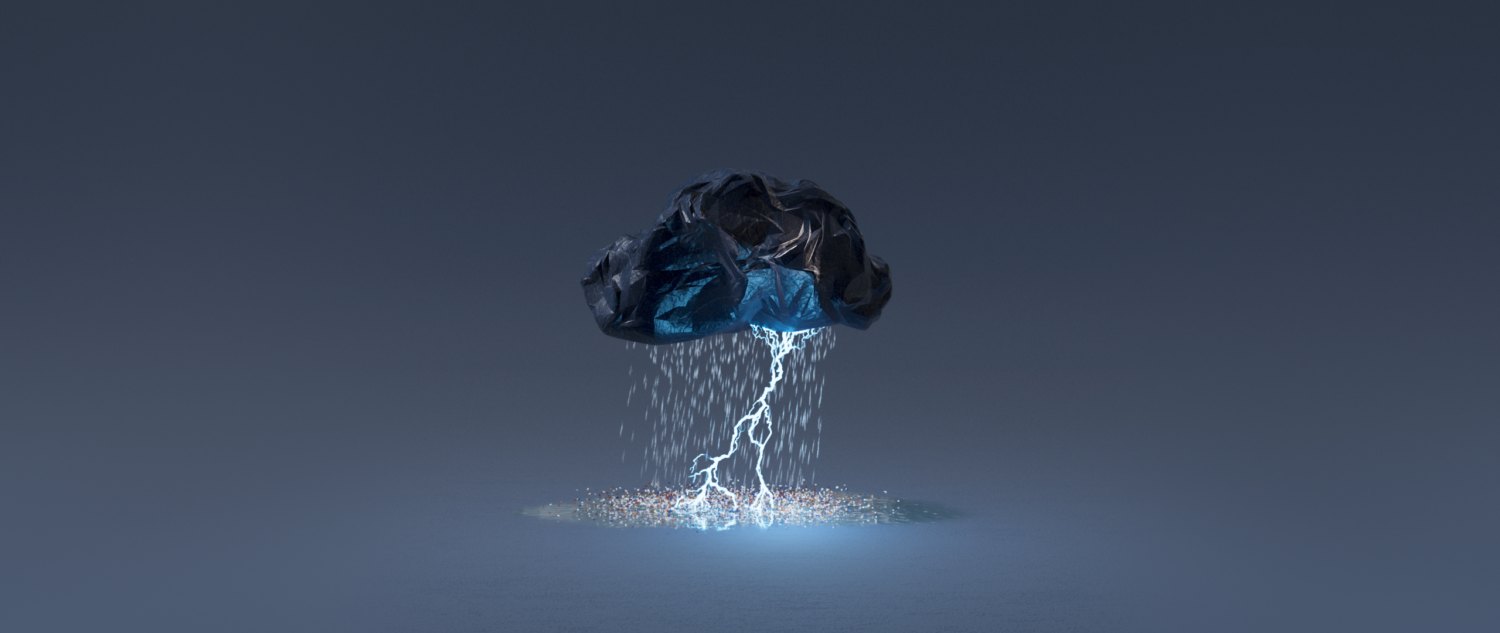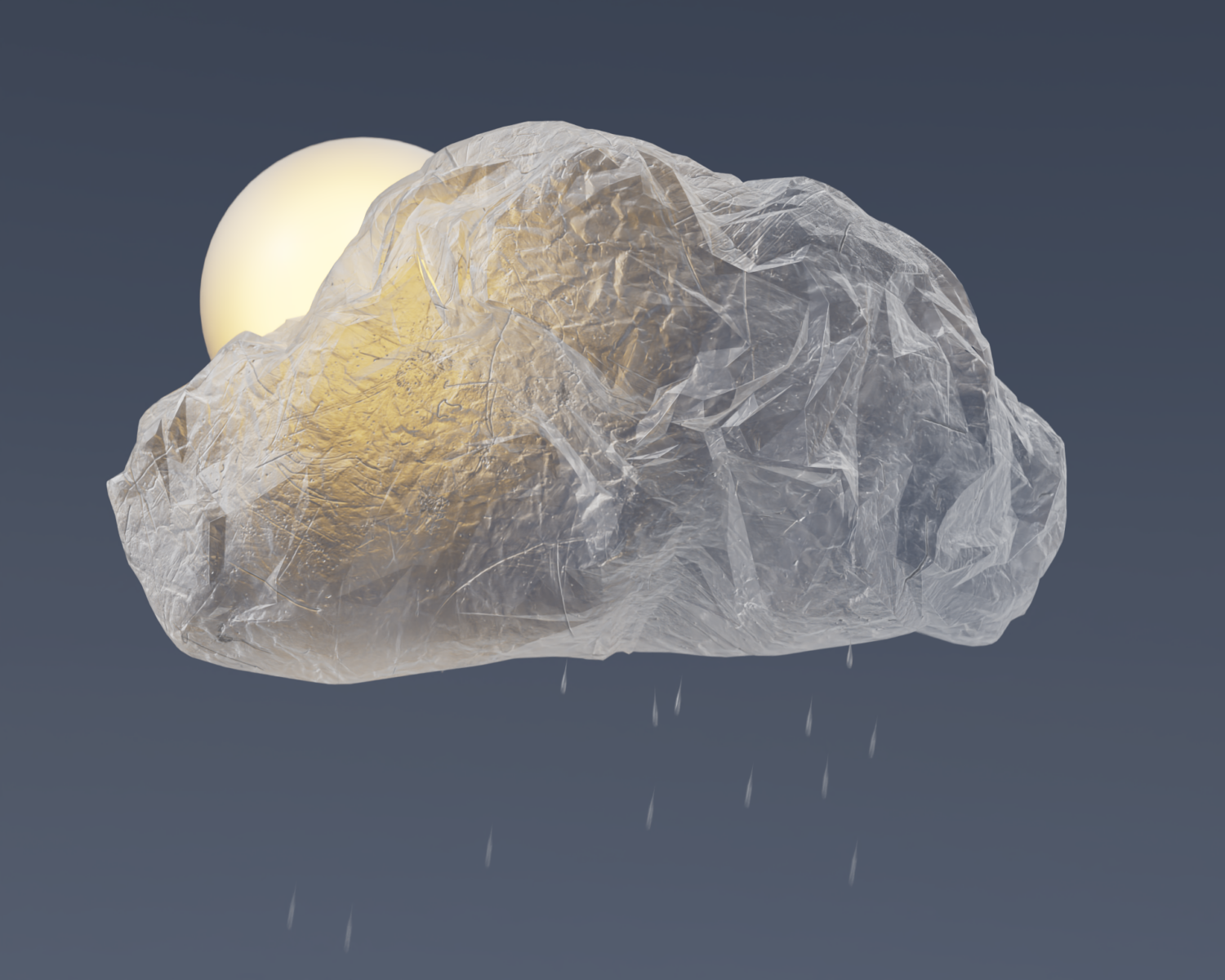 We concepted a series of different approaches to how best to describe the plastic cloud idea. Early directions drew on familiar tropes such as weather app iconography and stylised 3D tropes before we settled on the more real, uncomfortable and familiar plastic bag cloud.